Featured Client
- Five Nines IT Solutions -
IT . JUST . WORKS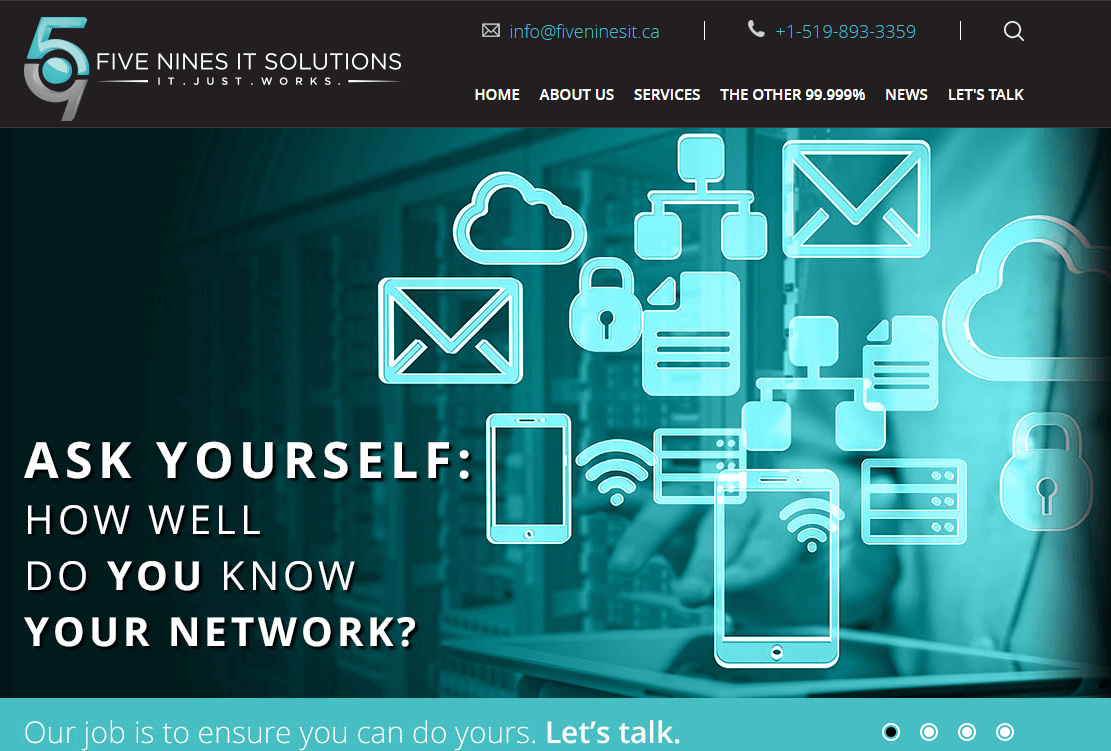 About
Five Nines IT Solutions is a leading edge Strategic Services Provider and IT Solutions firm operating and servicing our global client-base out of our Kitchener, Ontario HQ, and support centers throughout Canada.  Five Nines brings our extensive knowledge, experience and strong relationships with the technology industry to the table in every interaction with our clients and their businesses, ensuring "IT. Just. Works.", so clients can focus on their core business!  Let's Talk!
Five Nines Main Contact Person: Douglas Grosfield, President & CEO
Contact Douglas at:    dwgrosfield@fiveninesit.ca   or   1-519-893-3359 x300
| | | |
| --- | --- | --- |
| No. of Employees: 140 | Established: 2015 | Location: Kitchener, ON |
Visit Five Nines IT Solutions website
Q:

Why did you choose REM?

 

A:

We are in a highly technical business, and as such we do lots of research on the organizations we intend to partner with when bringing technology to bear in addressing the needs of our clients.  We see a lot of options for organizations to partner with, and have developed a keen eye for quality and capabilities. 

 

We employed that same degree of due diligence when we were looking for someone to help us develop our brand and the face of our company, from a web perspective.  Having known Rob Matlow for years, and having seen the results of REM's work performed for other organizations, we knew what we were getting into with this project, and were comfortable that we would receive high value for our investment and faith.
Q:

What was it like working with REM?

 

A:

Like any project involving technical subject matter, combined with creative content creation, there is a fair bit of back and forth required to ensure alignment and adjustment as necessary.  REM does a great job of 'herding cats' when it comes to holding our feet to the fire to ensure we are not the barrier to progress throughout the project.  Overall, the experience was exactly what we were hoping for, and the results speak for themselves!  Check it out at www.fiveninesit.ca and "Let's Talk!"
We knew what we were getting into with this project, and were comfortable that we would receive high value for our investment and faith.
- Douglas Grosfield, President & CEO
---
Learn first-hand how we can help you with your website needs.
Contact us today!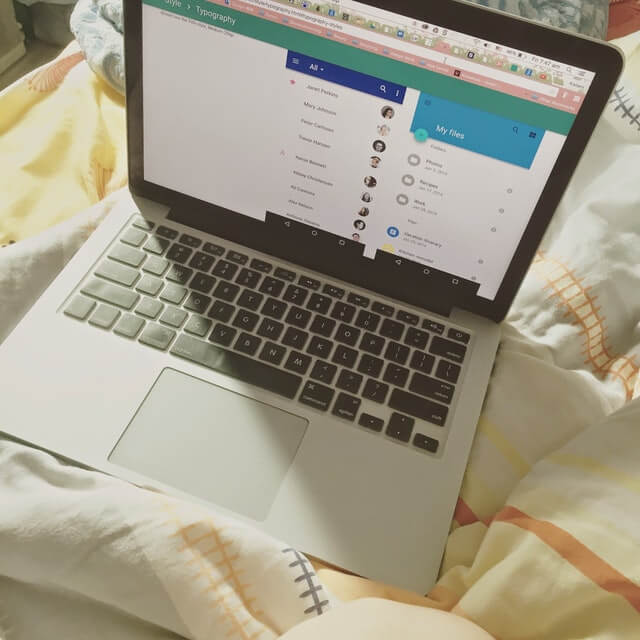 In the modern world of the internet and web browsing, there is little that is more important than your web browser. The web browser is the key to accessing everything and is your gateway into the world of the internet. In order to keep yourself and your data safe and secure while browsing the internet, it is important to be using a modern and up to date web browser at all times.
Features & Technology
Web browsers are constantly being updated and changed to incorporate new technologies into them as time passes and these browsers are updated to incorporate new and varied advances in technology. In order to make use of the latest innovations in technology, it is necessary to use a web browser that is as modern and up to date as possible.
Navigation
Another reason to use a modern browser is that some older browsers may not be capable of navigating modern websites properly. If new technologies and features that have been incorporated into modern browsers and web design are not properly supported by an older browser, it has the potential to cause these pages to be poorly displayed, cause page navigation to break or elements of the page to go missing.
Security updates & flaws
Older browsers may also be less secure as they may lack any security updates introduced in the meantime and will still suffer from any security vulnerabilities that have been discovered and patched out in subsequent versions or fixed in a more modern web browser.
There are still many older web browsers present on the internet that can be easily used for browsing the web but not all of them should be used. Some lack compatibility with the latest technologies, some have critical security flaws that may cause you to essentially give away your data to a hacker when simply visiting a normally secure web page and some have other, as of yet unknown, issues with security and compatibility. Regardless of how safe an old web browser seems to be, their use is not recommended and it is suggested to use a new and fully updated browser whenever possible.
If you have any questions, Contact Us today and we would be more than happy to help you.
| | |
| --- | --- |
| | Brad Anderson at 10:51 AM |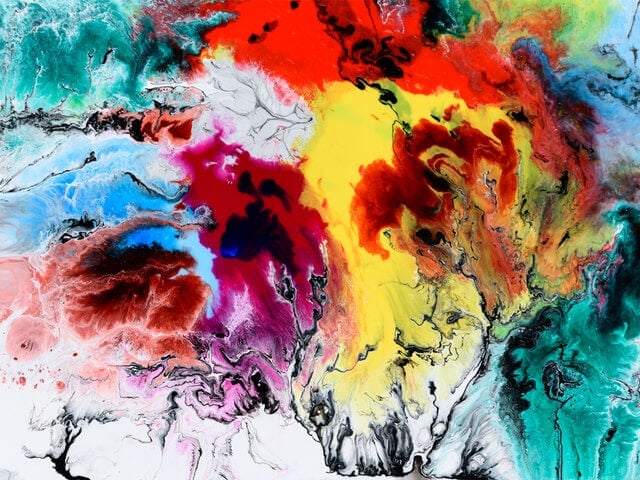 Colour plays a major role in how we experience visual items. The colours used in web design or a specific logo psychologically incite certain feelings or emotions surrounding that website, brand, or company.
It is important, therefore, for web design and marketing plans to take this into consideration for their clients.
Here are some Guidelines:
Yellows - Yellows create feelings of optimism, clarity, and warmth. This colour family is usually associated with sunlight, gold, or treasure. Think McDonalds' Golden Arches!
Oranges - These hues are friendly, cheerful, and invoke a sense of confidence. Oranges are often associated with, well, oranges of course. It is a very in your face colour, too. Nickelodeon's logo is a great example of a use of orange in marketing and logo creation.
Reds - Reds are full of excitement and boldness. Coca-Cola's logo is a perfect example when it comes to the image the company wanted to create surrounding its brand.
Purples - This colour family is creative, imaginative, and also wise! It is of course related to grapes, which would explain part of why Welch's embraced the purple colour scheme in their marketing and logo.
Blues - Blues invoke a sense of trust, dependability, and strength. Often associated with water and calm as well, Twitter and GE used this colour brilliantly in their web design and logo creation.
Greens - Promoting a feeling of peace, health, serenity, and growth, greens are commonly associated with the environment. Animal Planet, John Deere, and Starbucks are proof of this.
Grays/white/black - Keep it simple and elegant with this colour scheme that provides balance, neutrality, calm, and simplicity. These colours are typically associated with high class options, for example, a company's "black card." It is no surprise that many car companies opt for these colors, as does Apple.
Multiple Colours - Some companies opt for multiple colours in their advertising. Multi-coloured logos, marketing, and web design give an aura of diversity, like with Google or NBC.
Where to Start:
You will certainly want to enlist the help of an experienced and passionate web design and development company. As such, REM Web Solutions, a Kitchener-based company, will work with you to develop the perfect design and marketing plan for your company and your values.
We will begin with what your company is all about and the feeling you would like to evoke in your consumers, subscribers, or clients.
Next, we will create an all-encompassing colour scheme surrounding that. The above is a great colour guide to use.
Finally, your company's logo is really the key when it comes to helping people relate to your brand and products. This is what people remember long after they've seen or read the advertising or website. You will absolutely want to leave a lasting impression and we can help with that!
Serving the greater Kitchener, Waterloo, Cambridge and Guelph areas in Ontario, REM Web Solutions would love to be apart of your web design and marketing plan. Contact us today to start a conversation about how we could support you and your company.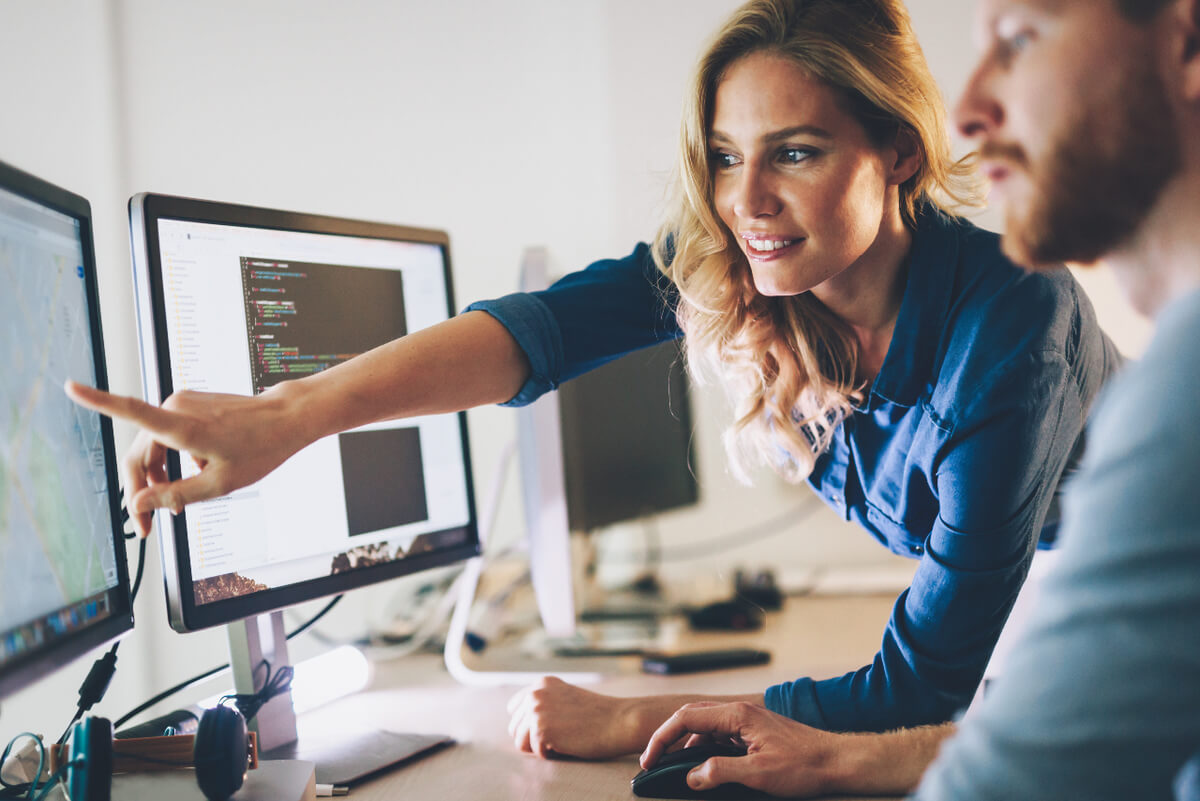 DIY web design options abound these days. Such services allow users to easily design their own websites, often for free. Yet, there are serious drawbacks to using DIY methods, especially for businesses with professional needs.
The World of Web Design is Always Evolving
A major part of a web designer's job is to stay up-to-date. A professional designer learns and masters new trends and technologies in the field of website design. Learning is a trait of the successful web designer. How then can a web design DIYer hope to keep up? A layman designer can - at best - put together a website that does not take advantage of cutting-edge web design due to a lack of experience and awareness. An under-developed or outdated design is detrimental to a website's rankings in the long-run.
Slow and Steady (and Thorough) Wins the Race
Many DIY solutions focus on speed. Use a fill-in-the-blank template to make a website in minutes. Just set a few options, and the website is up-and-running. However, great web design is much like building a house. Take shortcuts or hurry, and the entire structure comes tumbling down.
DIY templates fail to offer the flexibility every professional website needs. The Internet is a cutthroat place, and a website must have every possible advantage to succeed. A custom website built pixel-by-pixel is a business' best chance of success, and only professional web designers have the skills to make that happen.
The Entire Package
A great web designer goes beyond only designing a website and moving on. Quality web design firms offer a plethora of services to make the "website package" complete. These services can include content generation and management, as well as training for those who will manage the website (and so much more). Such services ensure the future of a website. A DIY solution can maybe get a website started, but then what?  
Designing a professional website is a daunting task. REM Web Solutions can help. With a long record of satisfied clients and dedicated customer support, we are a leading talent in the web design industry. We invite businesses in Kitchener, Waterloo, Cambridge, and Guelph to take advantage of our expertise. We look forward to bringing your website to the next level.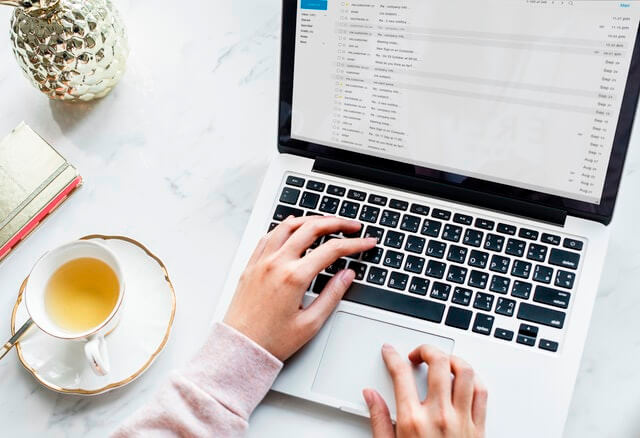 Email security is an area that needs constant fortification because of the shrewdness of today's hackers. Email hacking happens to billions of people, and sometimes it's difficult for them to get help because of the lack of human customer service. You can't afford to allow your email to get hijacked if you own a business, so you have to take preventive measures. Here are 10 quick tips that can aid you in minimizing hacking vulnerability.
1. Use a Complex Password
Create a password that has letters, numbers, and at least one strange character such as a money sign or asterisk if the email provider allows it. That makes it difficult for hackers to guess it.
2. Use Two-Step Authentication
Many email programs offer two-step authorization that requires a second security measure. If your email program allows it, sign up for it.
3. Change Your Password Every 30 Days
Most providers will urge you to change your password every 90 days. You can keep your account a little bit safer by changing every 30 days instead.
4. Do Not Choose a "Keep Me Logged in" Option
Do not ever opt to keep yourself logged into an email program. Completely log in and out of the program every time to avoid vulnerability.
5. Close Your Browser
Close your browser when you are done using the internet. Clear your temporary files and your cache, as well.
6. Use Incognito Mode or Guest Browsing
Incognito mode, guest browsing, or something similar will erase all of the items mentioned in the last tip. It will delete those things the moment you close the browser.
7. Do Not Click on Strange Email Links
Never open a link that comes in an email from someone that you don't know. Many people fall into that trap and download viruses and trojan horses.
8. Do Not Open Strange Attachments
Never download attachments that come in emails from strangers either. If you don't know who is sending it to you, don't bother with it.
9. Do Not Answer Personal Questions
Steer clear of emails that offer you the world and then ask you for a slew of personal information. That's called phishing, and it's a ploy to take your identity.
10. Report Phishing to the Proper Entities
Report any phishing attempts that you notice to the proper entity. You will be doing other email account holders some justice by doing so.
Contact us if you need assistance with secure web page creation, content strategies, or technical advice. Our specialists can help you heal any security breaches that you may have. We're waiting to hear from you.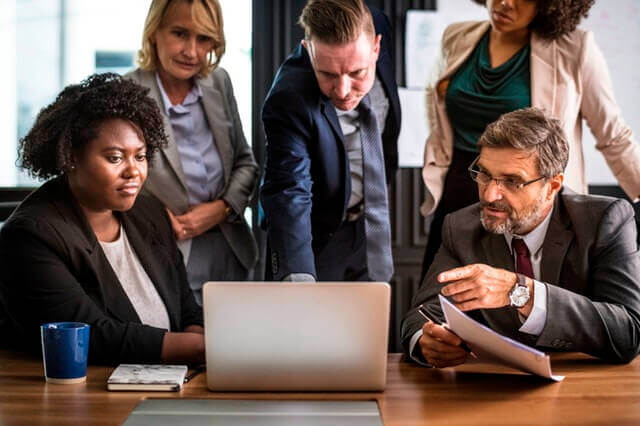 Having an effective and functional website is important for any business. Unfortunately, managing a website can be time-consuming and complicated for many business owners today. For those that would like to have a quality website to attract more customers, using a content management system could be a great option. There are several advantages that come with using a content management system to manage your website.  
Much Less Technical
One of the advantages of using a content management system is that it is a much less technical option for website development and management. When you utilize a content management system you will be able to use very basic functions and instructions that even the least technical people will be able to understand. This limits the amount of time that you will need to spend training and learning the website development program.
Simple and Fast Changes
When you have a website for your business you will need to be able to adjust it quickly and effectively. When using a content management system, upgrades and changes to your website can be done very quickly. This will help to ensure that your website is full of only the most accurate and current information and that it continues to be up and running through all updates.
Multiple Users
Due to the ease and convenience of using a content management system, it can also allow you to have multiple users on the website. This can allow as many people as you need to update certain portions of the website. You can also use scheduling functions in the program to notify certain individuals of when certain tasks and updates need to be performed on the website.
If you are struggling to manage your website, you should contact us to learn more about how a content management system can help you to manage your website.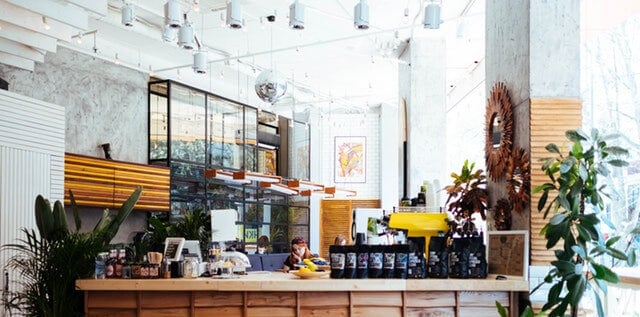 You have decided that your company needs a new website, and you might be considering using an out-of-the-box website design template.  One that lets you drag elements around the page and insert text here and there.  Before going this route, though, take a look at why a custom designed website is a better option.
Your Business is Unique
Your company is like no other.  Your website should not be either.  It should be just as unique as the products and services you offer.  If you use a website template used by hundreds of other brands, then your website will look like everyone else's.  Instead of being one of a kind, it will blend into the crowd.
We can solve this problem.  By building a website tailored specifically to your company, your site will stand out and retain its individuality.
Just the Features You Need 
Design templates are often loaded down with bulky, unnecessary features.  These can complicate your website's underlying structure, interfere with manipulating design elements and cause slow loading times.   
REM Web Solutions prevents these problems by designing lightning fast sites with just the right features necessary to create the perfect user experience. 
Making Changes
You need a website that can change as your business grows.  You will want to add new products, new services, pictures, videos and more.  Yet generic design templates are notoriously difficult to change.  Once you have chosen a design template, you are essentially stuck with it. 
This is not the case with custom websites. Custom sites are designed to grow and change right along with your business.
Expert Coding
It takes expert skill to code a website so that it responds to users' actions as expected. Off-the-shelf design templates often come with sloppy coding that can lead to performance issues and security vulnerabilities down the road. On the other hand, a professionally coded website from REM Web Solutions ensures that your website will function as intended every time.
While it is tempting to use a generic website design template, doing so makes your business look like every other and can cause unforeseen problems.  Consider a custom web design instead.  Contact us for more information.  Our team is standing by and looks forward to working with you.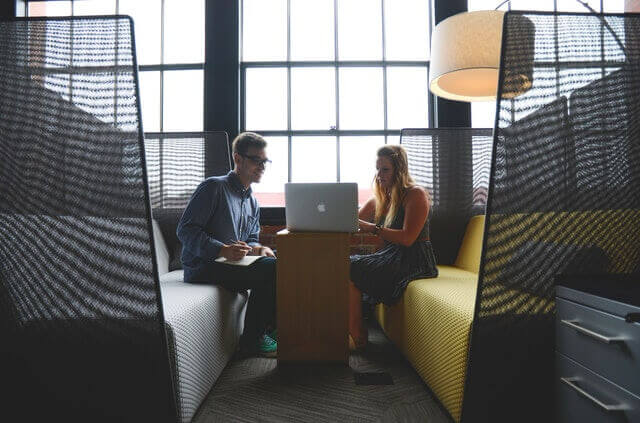 There are many reasons why you should keep your website up-to-date, the most obvious one being that you don't want to provide your customers with false information. If your website is a year old, chances are there have been some changes to your product since then. Maybe you've introduced new features. Maybe you're selling it at a different price. Maybe you've discontinued a certain product altogether.
People come to your website to get more information about your product and your company. You don't want to tell them the wrong things and have them be disappointed later. So you need to keep your website up-to-date.
But, as mentioned above, this is only the most obvious reason to update your website. There are also other reasons that you might be unaware of.
Bumping Your Website Up to the Top of the List
Did you know that websites which are often updated with fresh material show up more often in web searches? Google, Bing and other search engines are constantly crawling the web looking for new information. Plus, they also prioritize websites where something fresh and useful is being added all the time. They're looking for thought leaders in the field. And when they find websites that seem to fit this criterion, they bump them up to the top of their lists.
So for example, if you're selling blenders and you keep updating your website with new information about blenders, recipes, health etc. all the time, it's likely that Google will show your website in the first few results or at least the first page of results.
Catering to Customer Behavior with a CMS
And when do people ever go beyond the first page of results? Thing about it from your own point of view. When you do a search for something, don't you usually click only on the first few results? If you find the search isn't yielding what you asked for, you'll probably do a different search with different keywords.
So if you're looking for more visitors to your website, use a content management system such as WebWiz@rd with the help of which you can make as many changes as you need without having to go through a webmaster. Contact us for information on using a CMS to update your website
| | |
| --- | --- |
| | Brad Anderson at 10:52 AM |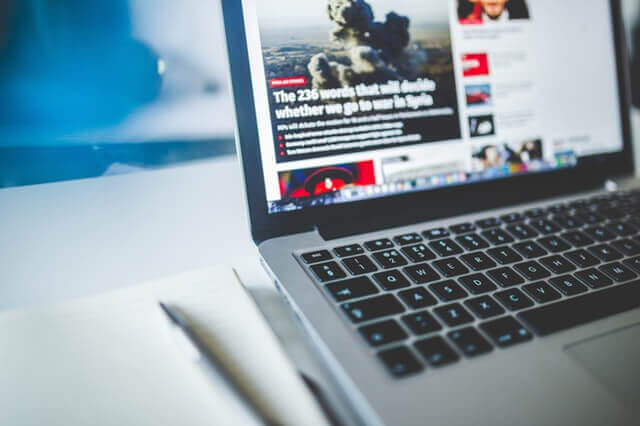 A security oversight common to many people is failing to keep their web browser up-to-date. These could be the same people who keep their computer operating systems current by uploading the latest security patch and who avoid opening email attachments from strangers. This inconsistent behavior often happens because they simply aren't aware that browsers present a security risk. If their browser auto-update setting isn't ticked, then their risk of suffering serious security consequences substantially increases with each passing year.
What are these consequences exactly? They're the effects of having your browser and possibly your computer infected with malware. The exact effect will depend on the type of malware. It might change settings on your browser so that your homepage is a website full of advertising, dangerous links, or dangerous downloads. Or it might simply redirect your browser to the site.
Other types of malware might lie dormant until you visit certain types of websites such as the login page of a bank. When this happens, an installed keylogger may start recording your keystrokes as you log into your banking account, and thereby record your login credentials.
How Your Browser Gets Infected
There was a time when getting infected required clicking a link, opening an email attachment, or downloading and installing "software." Today, you need only visit a malicious website to get your browser infected. This is often done using what's called an exploit kit that's installed on the server that hosts the website.
The exploit kit communicates with your browser in an effort to find and exploit a vulnerability in its code. If you aren't using an up-to-date web browser, it may be riddled with old vulnerabilities that were never fixed by security patch updates. In this case, the odds are good that the exploit kit will find one if not several of these.
Failing to update browser plugins and extensions is another way that browsers become infected. Adobe's Flash Player and Oracle's Java are two plugins that require regular updates because security vulnerabilities are regularly being found in them.
Your best defense against infection is to make sure your browser's auto-update setting is switched on. Delete all browser plugins you aren't using and keep the others updated. Don't assume that your plugins auto-update. If any lack this capability, you'll have to either manually update or delete them.
Failing to keep your web browser and its plugins up-to-date not only exposes your browser and computing device to infection, it also endangers the networks you use at work as well as the devices of your colleagues. For more information and answers to your questions, contact us.
| | |
| --- | --- |
| | Brad Anderson at 12:01 PM |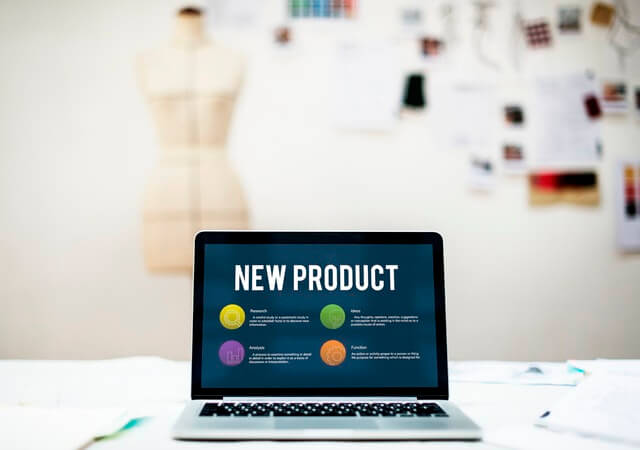 Often, companies construct websites, put them up on the internet and forget all about them. They may not update them for months, even years. They may not see the need to do this. Maybe their business is running fine without the website being updated. It's only when business starts suffering that they start thinking about what they're doing wrong. However, if you keep updating your website, you can avoid this scenario. Here are five signs that your website needs work:
You have very few visitors: Maybe your website isn't optimized for search engines. Or maybe you don't have any fresh material to add to it. Either way, the end result may be that you don't have any visitors.
Your visitors aren't turning into buyers: Sometimes, you might have a lot of visitors on your website but maybe they just come, take a look at what you're selling and go away. You're not enticing them to buy your product.
You last updated your website six months ago: If you're not constantly updating your website, then you're not going to get new visitors. Even if the update is just in the form of a new blog post, there needs to always be new material on your website.
You're not appealing to a diverse population: If your website only features photos of people belonging to one race, one age group or one sex, that means it's not diverse enough. Also, if your content is only geared towards that particular group, you need to rewrite it.
Your website doesn't speak to visitors/readers: Basically, your job is to convince your visitors/readers that you can add value to their lives. If you're not explaining your product, service or point of view well enough, that means you need to work harder until you've accomplished your aim.
Contact us for more great tips to figure out whether your website needs work.
Contributors
Latest Posts
Archive
Tags
Everything
Content Management
Technology
Design
Holidays
Off Topic
Support
New Features
Personal
Gaming
New Clients
SEO
REM News
Project Management
Account Management
Training
Marketing