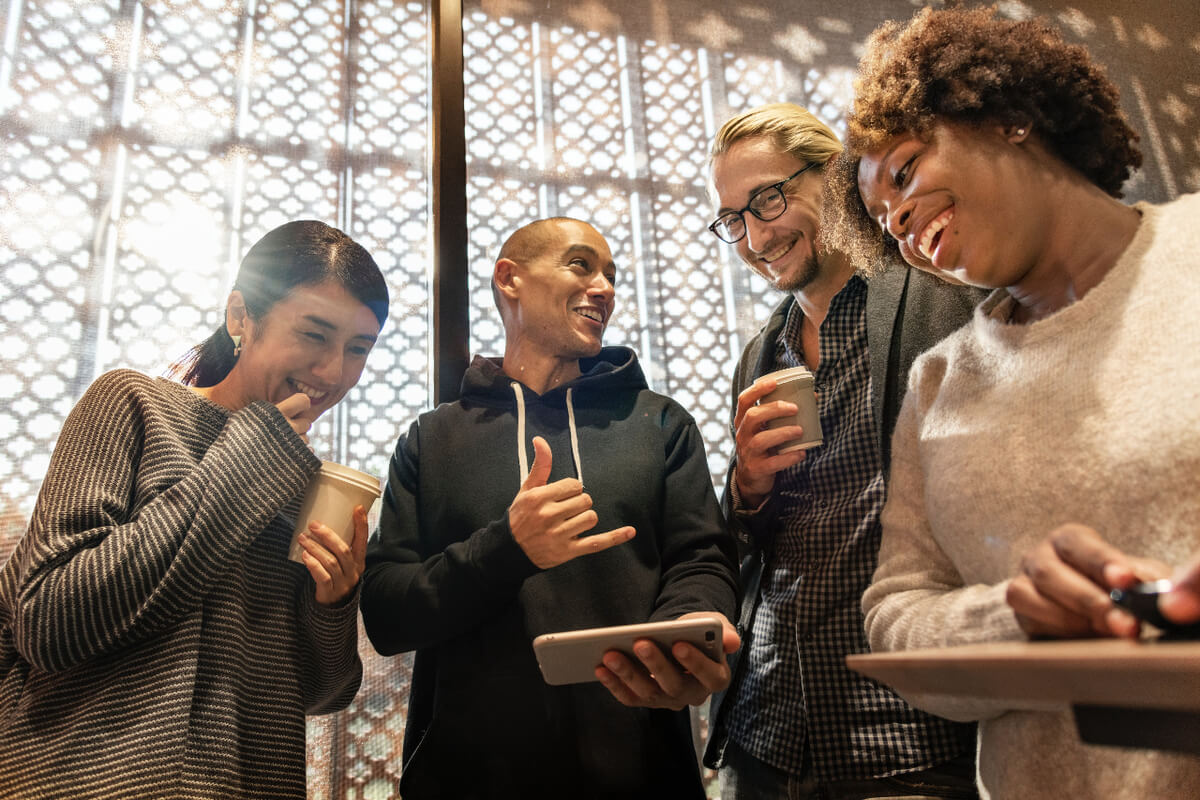 One of the ways that entrepreneurs can increase their online following is by updating the content on their website as frequently as possible. It is a fact that the aspect of making changes on a site is not something that most individuals may want to delve into because of the challenges you anticipate. However, unlike previous users, today business owners can update the details on their websites with little or no difficulties thanks to content management systems.
Here are some of the benefits of using a CMS for those who are planning to make changes to their website.
Simplicity
If you opt to change the details on every page on your website manually, it will increase the potential of leaving out valuable information. As a result, you may experience a decline in your online following if your site is missing critical details and that can affect your business significantly. On the contrary, if you opt to use a CMS, you can make changes on one template and merely use it to apply these changes on every page on your website fast.
Consequently, using a model will promote uniformity and enhance the experience of those who visit your site.
It Does Not Require Technical Expertise 
The fact that business owners who want to change their website do not need technical knowledge to do so when using the CMS makes it part of the primary reasons why most individuals consider this option. Therefore, after the initial investment to acquire a website for your business you do not need to worry about the subsequent costs of seeking the services of technical experts to update your site regularly.
Instead, you can comfortably review the information on your site at the right time with a CMS and even without programming knowledge or other technical experience to accomplish such a task.
Offers Access to A Single Dashboard 
Sometimes business owners may discover that they need to make particular changes on their website when they are away from the office which makes it impossible due to various reasons. However, a content management system allows you to make necessary changes on your website from the convenience of your current location.
Additionally, once you update your site IT professionals do not need to make further adjustments because the CMS avails all details on a single dashboard. If you need more information on the benefits of a content management system, contact us today!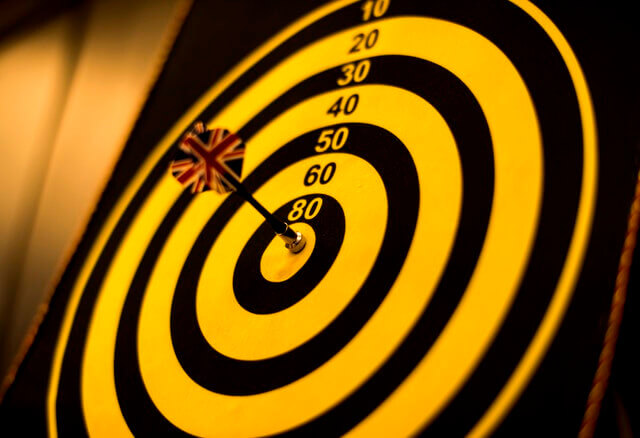 Nowadays, your website is your calling card. Rather than walking around distributing cards to people you meet, you can just refer them to your website. This will give them all the information that they need about you, your company, your product or your service. Plus, you can use vivid images and well-written content to represent who you are. And if your product is the type that can be sold online, then it's also possible for you to get an ecommerce-enabled website, which will help increase sales.
Advantages of Having a Good Website
All in all, a website can help you to spread the word about your company or your product - meaning it is your most powerful marketing tool. It can also directly help to increase your bottom line if it is ecommerce-enabled. It can help to improve your company's reputation, giving it a wider reach. It can help you in branding i.e., creating a certain image of your product, service or company. So there are many advantages of starting a website and of keeping it up-to-date.
A Company Is Constantly Changing
Your company is not a static thing. Things vary from day to day. People leave and new people are hired. The product changes and gets more features. New products are added to your line. Your sales increase or decrease. All in all, things are always in a state of flux. And if you are the entrepreneur, it's up to you to keep track of all these changes and keep your company going.
A Website Should Also Be Constantly Changing
Remember that your website is supposed to be a representation of you and your company. As a result, it also needs to keep changing. Old information needs to go and new information needs to be added. If you haven't made any changes to your website for the last six months, then you know it's been too long. Take a look at your website and ask yourself if it's an accurate representation of you or your company. And if it's not, then begin the process of updating it today.
Contact us for more great tips for setting up and maintaining a website.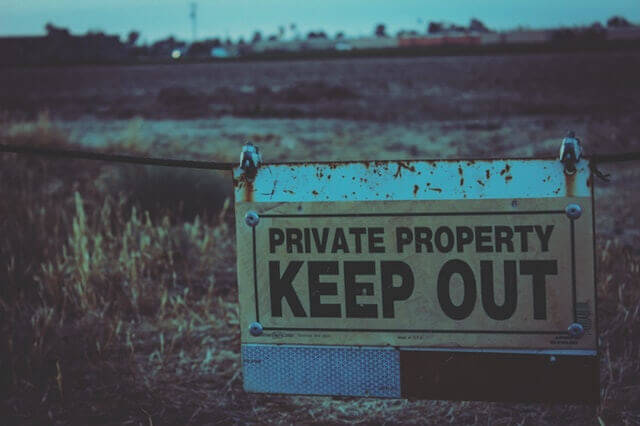 Virtually everyone uses email nowadays—for personal reasons and for work. People have almost started wondering how they used to get by without email before. In order to give instructions to someone at work, you actually had to pick up the phone and call them or go over to their desk and speak to them in person. Now, all of this is done over email.
Sometimes, emailing can result in a lot of back and forth and many clarifications might be needed, but overall people do agree that using email has made our lives easier. But along with this convenience, you'll find that there are many threats as well. There are email scams in which people try to get money out of you or sell you things that don't exist. How do you spot these and avoid them?
Emails with Just a link
You may have come across this type of scam. It comes in a form of an email with just a link. And it might even be an email from someone you know or used to know. But if they don't say anything in the subject line or in the body of the email to indicate they are a real person, then don't click on the link. It will probably take you to a website which imparts a virus or malware. Just click on the link to indicate that this is spam.
Emails Which Ask for Financial Information
You may come across emails which are trying to sell you an amazing product. Or maybe they're offering you some amazing service. Do not send your account number, your credit card number, your debit card number or any other financial information to anyone you don't know over email. In fact, don't ever send this information over email. Any email which asks you for this information is part of a scam.
Emails Telling You You've Won Something
Everyone wants to win the lottery and we dream about this happening from time to time. However, if you haven't actually bought a lottery ticket and you get an email from an unknown address telling you that you've won something, don't believe it. Most likely, you'll be told that in order to get the money you've won, you have to give them your bank account number. And once they have this, they're going to take your money or steal your identity.
Contact us to learn more about the different types of email scams.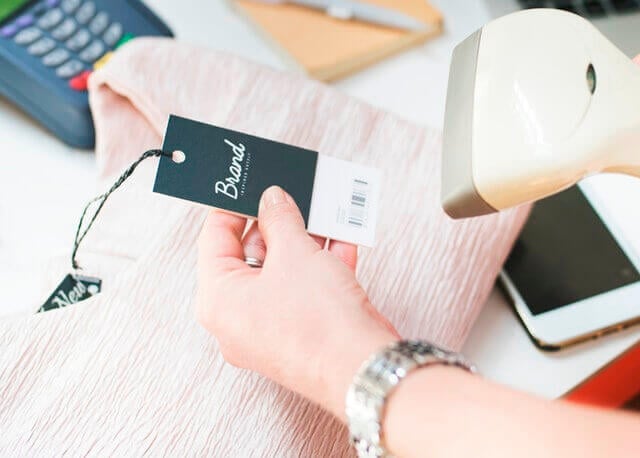 Many people think that social media is the best way to market their company. It's easy to see the results of social media. You get "followers", you get "likes", and both your followers and your likes keep increasing as time goes on. So the results of social media are measurable. On the other hand, you may not get that many visitors to your website, and out of the visitors that you do get, not that many might end up buying your product. So you might wonder if it's worth your while spending the money required to keep up your website. The answer is a resounding "yes," for the following reasons:
It's relatively cheap: Maintaining your website isn't going to cost you that much compared to other forms of marketing like placing an advertisement in a magazine or on TV. There are websites which are completely free but in these, you don't get to have your own domain name. However, even websites which aren't free are quite inexpensive. The only time you'll have to pay a larger fee is to get the website professionally designed, and this can be worth it because in the mind of your customer, your website is a representation of who you are as a company.
It helps create your brand: When a customer comes to your website, they're trying to find out what you're all about. Are you fun and flirty? Are you serious and reliable? Or are you creative yet sophisticated? Everyone has a certain image that they want to invoke in the minds of their customers, and your website can help you to do this. It can help you to present yourself and your product/service in a way that will be beneficial to your company in the long run.
It helps you to express yourself: You may not think that you have any burning desire to express yourself, as an entrepreneur, but if you stop to think about it, there must be some reason why you set up your company and started making your product. You must have an opinion or a point of view about what's going on in your field. Your website is your place to tell people what you're all about. What makes you special and unique? What do you think needs to be changed in your field? And how exactly do you aim to help people with your product or service?
Contact us for more reasons why you should set up a website.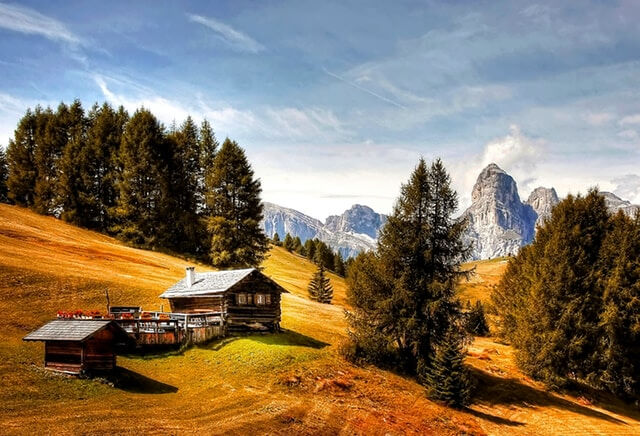 As a business owner, you most likely have a website detailing your products, services, and information about your company. As your business evolves, your website should too. It can be hard to update your site on a regular basis, especially if it is controlled entirely by a third-party. You may benefit from a content management system in the following ways.
Templates
Content management systems make it easy to create stylish websites without having to know a lot about programming. By using highly customizable templates you can create a unique look and feel for your business without having an expert web programmer on staff. You can upload custom images and logos to prominently display your brand, and add or remove pages with a few easy clicks. Furthermore, the template is applied across all pages to create a consistent look and feel for your audience.
Easy to Change
Templates make your website easy to update as your business evolves. Instead of having to comb through endless lines of code, you can typically swap images, text, and add or remove pages with a few simple clicks. Uploading images into the media management tools is typically as simple as dragging a file into a designated area, and placing them on your site usually just requires selecting the designated areas. Updating your text can be done quickly and painlessly with a wide-array of text editing tools built right into the site, and updating it is as quick and easy as clicking the publish button.
Scheduled Content Delivery
Being able to schedule when new content gets published will ensure your website stays up-to-date with all the latest news about your business. Most content management systems allow you to set a date and time for your content to go live for customers to see (at least for things like News or Blogs). This makes it easier to create more content for your site at one time without having to set aside a separate time to post it later. Regular updates to your page can help show customers how you're actively evolving your business and give them a reason to keep coming back.
So what are you waiting for? For more information on a robust content management system that offers exceptional support and fits all your needs, contact us. We'll be happy to help you design the perfect site to highlight how important your business is to you and your community.
Featured Client
- Acapulco Pools -
Builders of World Class Aquatic Facilities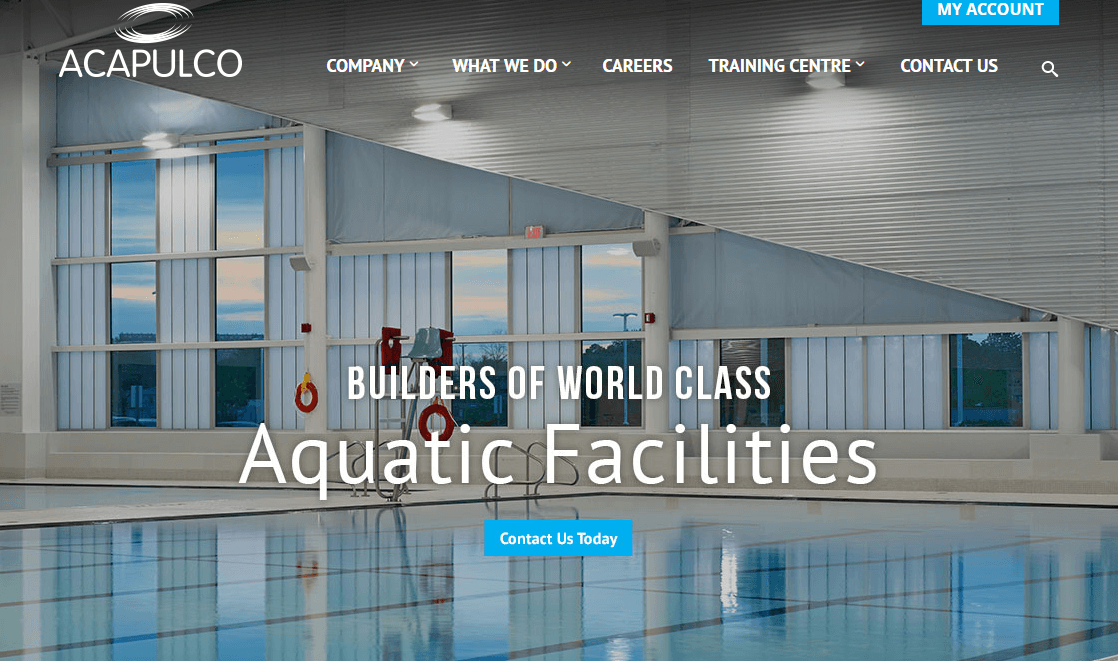 About
Our commitment to quality and punctuality stems from the strong roots built by our founder, Gerhard B. Gall. After immigrating to Canada from Germany in 1953 with his wife Erika, they established a concrete business in Ontario.
Shortly thereafter, the demand for cast-in-place concrete swimming pools arose and Acapulco Pools was born. His enormous drive, hard work and dynamic leadership allowed the company to grow from two to fifteen employees.
As the business expanded, his sons, Bernie and David became actively involved in various facets of the company, until 1972 when the company was left in their capable hands. Under their leadership, the company evolved drastically. Bernie and David have been personally involved with every project, from tender process to commissioning; ensuring the Gall tradition of commitment to quality workmanship, attention to detail and client satisfaction has been foremost.
During this time, Bernie and David's knowledge, innovation and expertise transformed the company's reputation from local residential pool builder to being known across North America as the leader in the construction and service of commercial and institutional aquatic facilities. After over 40 years of dedication, Bernie and David have placed their trust in a new generation of leaders.   
While they remain actively involved in the company, Bernie's daughter, Francine Gall has taken over ownership of Acapulco Pools. As she collects knowledge and increases her experience in the aquatic and construction industries, Francine is carefully assembling a team of experts to assist with the successful leadership of the company in the coming years.
Mark Elliott has joined Acapulco's new management team, sharing his knowledge in construction. Mark has spent several years working closely with Bernie and David as a Project Manager at Acapulco, where he developed a deep understanding for the values and standards that were set out by our founder. Mark will continue working alongside Francine to further catapult the company into greater success.
Acapulco's Main Contact Person: Charlotte Swart, Marketing Coordinator
Contact Charlotte at:    Charlotte@acapulcopools.com   or   1-519-743-6357
| | | |
| --- | --- | --- |
| No. of Employees: 100+ | Established: 1950's | Location: Kitchener, ON |
Q:

Why did you choose REM?

 

A:

When we were looking at redeveloping our website, we wanted  something that gave us more freedom with our content, but at the same time, something that was user friendly. When we met with REM, they presented us with their content management system, WebWiz@rd. It was exactly what we were looking for. The CMS we had been using prior to WebWiz@rd only allowed us to make minor changes to content. What we liked about WebWiz@rd was that we would have the ability to update most of the content on our own. We now have the ability to add videos and create custom forms and our clients can register for courses, make purchases and pay invoices online.

 

In addition to the benefits of WebWiz@rd, we liked that they offered custom designs. Their team provided us with a modern design, based on the content we had, that felt bright, fresh and inviting.
Q:

What was it like working with REM?

 

A:

From our initial meeting to the final handoff, REM was helpful throughout the whole process. The final training sessions were extremely helpful. Our team visited their office where their support staff thoroughly went over WebWiz@rd and ensured we had a firm understanding of the software. While implementing our own content into our new website, their support staff were readily available to help answer any questions that arose.

 

Before the launch of our new website, we made the contacted REM about the possibility of added a custom learning centre. REM was patient and helped us find and develop a solution that would do what we needed it to do, while staying within our budget and timeline.
The CMS we had been using prior to WebWiz@rd only allowed us to make minor changes to content. What we liked about WebWiz@rd was that we would have the ability to update most of the content on our own.
- Charlotte Stuart, Marketing Coordinator
---
Learn first-hand how we can help you with your website needs.
Contact us today!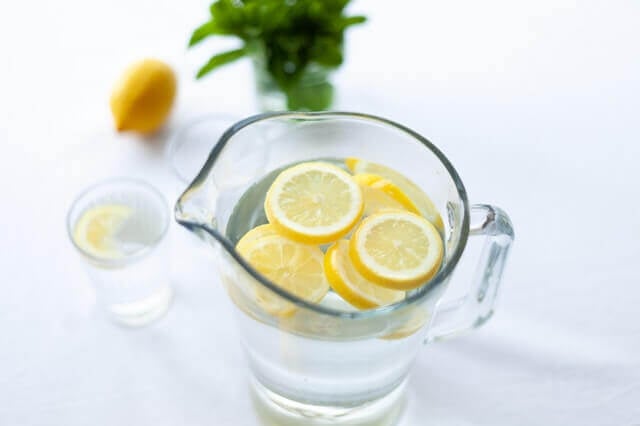 Designing a website when a business is first started is always important, but the question deserves to be asked; when is the right time to update that website you created, and how often should you do it?
A few years ago, it may not have been such a big deal to update a website, or have a mobile version. In this day and age though, a mobile version, or even better, an application for a phone is a very important thing to have for any business. Websites should be updated weekly or monthly depending on the type of business.
Take a large church for example, with approximately one-thousand members. This particular website should be updated weekly because of the events and activities continually happening in and around the church. This specific church should have a mobile app, as well as a mobile compatible website, since it has such a large amount of members. Alas, their attendance for services and events suffered, because while on the go, members were unable to check the church schedule.
Take this same scenario and apply it to a much larger company. A company that most of America knows the name of maybe? How hard would it be for that company to stay in business if they did not continually follow mobile trends and update their website to be compatible with new and old computers as well as new and old browsers. Updates to this website would need to happen twice a week, if not more. Updates to the mobile application would need to be tracked and monitored daily and made as necessary, but no less than once a month. 
It is very important to not only keep websites and mobile applications up to date with current browsers and software on mobile devices, but also to keep those websites and applications appealing to the eyes. It would be more likely for a person to buy from a website that is visually pleasing even if they had to open their laptop to do so, instead of using a mobile application that was hard to work, and ultimately distasteful.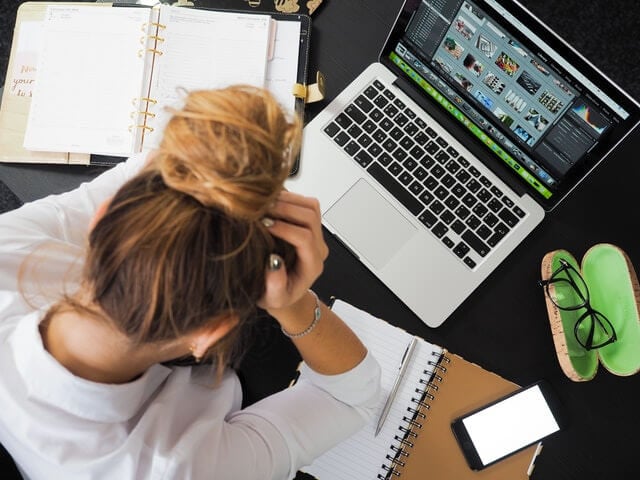 A tired website is one that puts potential clients to sleep. Once those prospects lose interest, they go elsewhere for what they need. That's why revamping your site every now and again should be a mandatory practice. Here's how your website can become tired:
Visual Tastes Change
What might have been attractive yesterday may be dull tomorrow. Society's visual tastes change frequently, so you have to make sure that your site looks good and hits hard from the moment people land on it. You will lose potential clients if your web presence is not robust. A third-party observer can give you an unbiased opinion about the visual aspects of your website so that you can authorize further development and get it up to standard if it lacks flavor.
Content Evolves
Your content has to be gripping, evergreen, and innovative. It's not going to bring anything to your business if it's not up to date. You may need a second set of eyes to review your page and suggest some fresh material that has a higher draw potential than what you may have there.
Technology Advances
Technology gets better and more refined every day. New security programs develop. Applications blossom, and capabilities broaden. Today's sites have to be mobile friendly because of the large number of people who use their smartphones to browse the web and conduct various activities. If you don't have a mobile-friendly website, you run the risk of chopping your audience down considerably. An expert can create a fully functional and mobile-friendly website out of your existing site, or he can create an entirely new web environment for your potential clients.
We have the solutions that you need to keep your site magnetic and relevant. Contact us and speak to one of our agents about a website makeover and the frequency of future revamps. We can help you rebuild your destiny today.
| | |
| --- | --- |
| | Brad Anderson at 10:15 AM |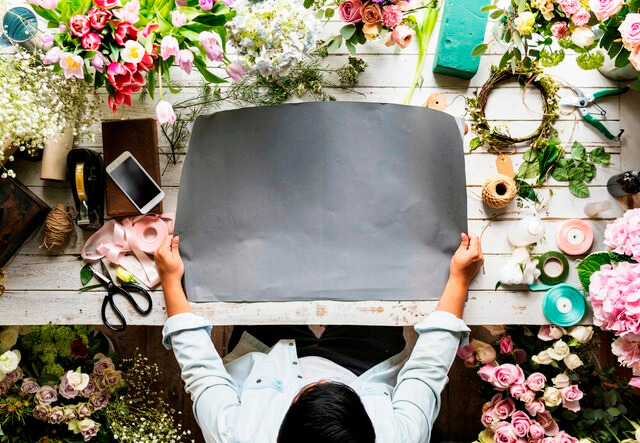 Your website is your calling card in today's day and age, so it should reflect who you are as a company. It should also be up-to-date, as consumers have become pretty savvy nowadays. They've learned to distinguish between old-fashioned websites which looked a little more like magazine pages, with alternate arrangements of images and text and contemporary websites which play a little more with form, using eye-catching images and content that has been specifically written for a web-based audience.
Given that people are going to judge you based on how your website looks, it's a good idea to keep updating it regularly, in terms of content as well as design.
Updating Your Content
In terms of content, it's easy to see why a website would need to be updated. Things are constantly going on within your company, so your website and blog should reflect that. If you have new products, new colors, new features, new services, new people on your payroll etc., you should put that on your website by altering the content.
Updating Your Website Design
What about the design itself? In what circumstances should you alter the design of your website? As web design progresses, it becomes more and more visually appealing. So you need to look back at your website and think about how visually appealing it is. You can judge it based on the other websites that you're currently exposed to. Or you can compare it with the websites of your competitors. If you feel that it's not up to par, then it is time to redesign it.
Making it Mobile-Friendly
Another thing that you need to keep in mind is that your website needs to be mobile-friendly. Earlier websites weren't necessarily mobile-friendly but as time goes on, cell phones are becoming more and more technologically advanced and people are using them to look up all types of things on the go. So if your website isn't mobile-friendly, then it's definitely time for a redesign.
Contact us for more great tips on redesigning your website as and when necessary.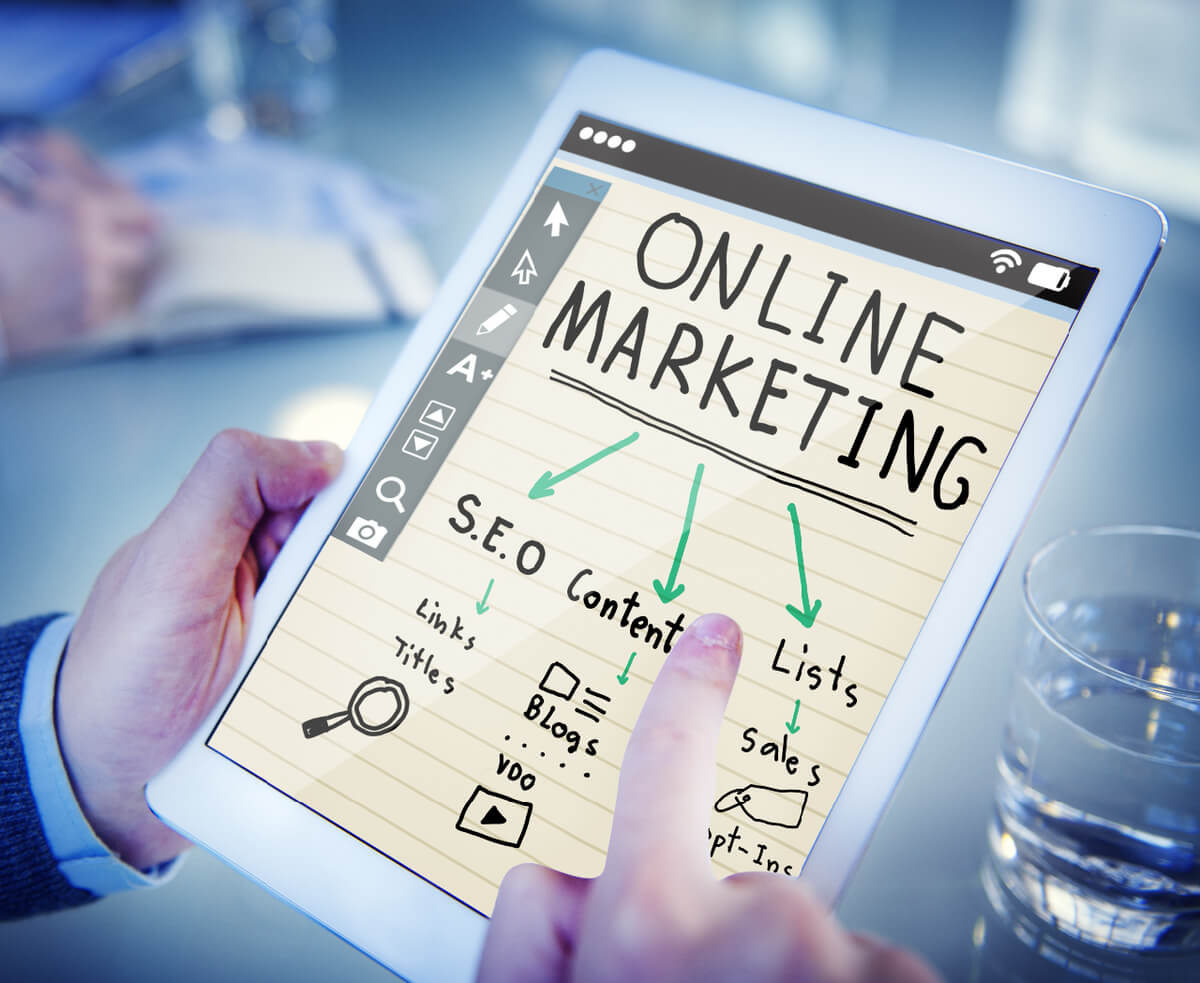 Many businesses don't recognize that a good website is absolutely essential for marketing purposes. Sometimes, you may feel like you would do better to have a Facebook or Instagram account. You may get more followers or "likes" on such accounts. And the more "likes" you get, the more you feel like your strategy is working.
However, this may not really be the case. Just because someone "likes" your product or service doesn't mean that they're going to run out and buy it. A lot of people randomly start following or liking others on social media.
This is not to say that you shouldn't have social media accounts. You most definitely should. Your online presence should not just be restricted to a website. But a website needs to be the starting point.
Greater Sense of Legitimacy
When people see that you have a website, it gives your business a greater sense of legitimacy. Customers have become pretty savvy now and they know that only fledgling companies make do with social media pages instead of having a website. So the fact that you have a website shows that you are established as a company.
Giving Customers Information and the Opportunity to Buy Products/Services
In addition, having a website enables you to give the customer all the information they're going to need in order to decide whether or not to buy the product/service. And if it's an ecommerce-enabled website, then it will enable them to buy the product right away.
Even if the viewer isn't immediately converted into a customer, they still go away with all the information they need. They might come back and even check your website a few more times to make sure they got the specs right. And then, they might make the purchase.
Most people are aware of the fact that purchasing things online is really easy. All it requires is for them to go to the website in question and click on the item they want. The fact that it's easy makes people a little more cautious, causing them to go back a few times before buying something.
So if all your viewers aren't turning into customers, it's ok. They're still getting a lot of information, which is the first step towards buying something.
Blogging to Improve Your Website's Reach
Additionally, you can also have a blog as a part of your website. This serves a very important purpose as well because it helps to bring more people to your website. The more you add to your blog, the more keywords your website is going to contain. And this means that you become visible in a variety of searches.
Your blogs may not necessarily go viral but you will end up increasing your visibility bit by bit. And this is the best way to build up your reputation until you become a thought leader in your field.
Contact us for more information about setting up a website and improving your online presence.
Contributors
Latest Posts
Archive
Tags
Everything
Content Management
Technology
Design
Holidays
Off Topic
Support
New Features
Personal
Gaming
New Clients
SEO
REM News
Project Management
Account Management
Training
Marketing