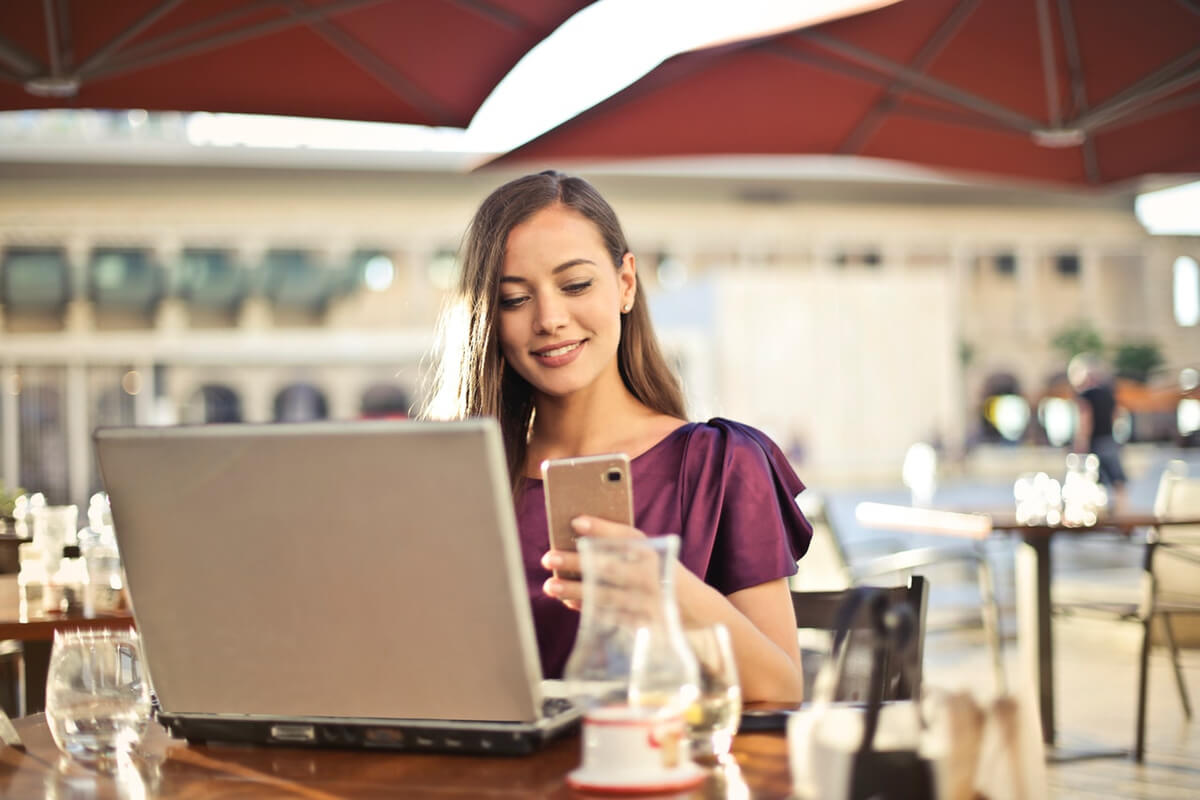 It is true that a lot of people still use laptops and desktops to browse through websites. However, people now want to check breaking news and shop while on the train, Uber, or while on a winding queue at the bank.
They do this on their mobile phones. In fact, according to Statista , a leading provider of market and consumer data, 39.22 percent of Americans used mobile to go online between 1st quarter 2015 to 4th quarter 2018.
That is why it is not just important to have a website, but it is crucial to have a website that is fully optimized for mobile devices. In 2019, be mobile friendly or you are going to be left behind.
Let us look at some of the reasons why you need a mobile responsive website:
1. Your website is always available.
Your customers (or client, as it were) want to connect with you wherever they are. Whether they are taking a morning walk, or stuck in traffic jam, your website is always available for business. If your customers must require a desktop PC or a laptop, then you are losing the business edge you need in a fast-moving economy we live in today.
2. Enhanced user experience (UX).
A responsive website allows your website to fit in any mobile device. It will contract image, content, and other web elements such as icons to be viewable in any device. This eases the user's ability to navigate through your website. They will not see any overlapping texts or crooked images, but a smooth and beautiful website that other users are seeing if they were on laptop or desktop.
3. Improved search Engine optimization.
Everyone has only one place to go when they are searching for information: Google. Google updated its algorithm in April 2015 to lean towards responsive design. That means that mobile-friendly websites are steadily climbing towards the top spot on the Google ranking index. With a mobile friendly website, you are guaranteed a near-spot in Google's ranking.
4. A mobile friendly website increases sales.
When customers can only get services or products when they are behind a desktop PC or a laptop, you risk losing sales. This is backed up by some interesting data. Statista research shows that retail e-commerce sale was on an all-time high   at $2.3 trillion in 2017. Mobile share stood at 58.9 percent, or a whooping $1.4 trillion. This figure is bound to shoot upwards to $3.5 trillion - or 72.9 percent - by 2021.
Final thoughts
With the advent of the latest technologies in web design, building a mobile friendly website is becoming a must for serious businesses - those that want the maximum amount of conversion. 
If you looking for experts on mobile-friendly websites, please contact us.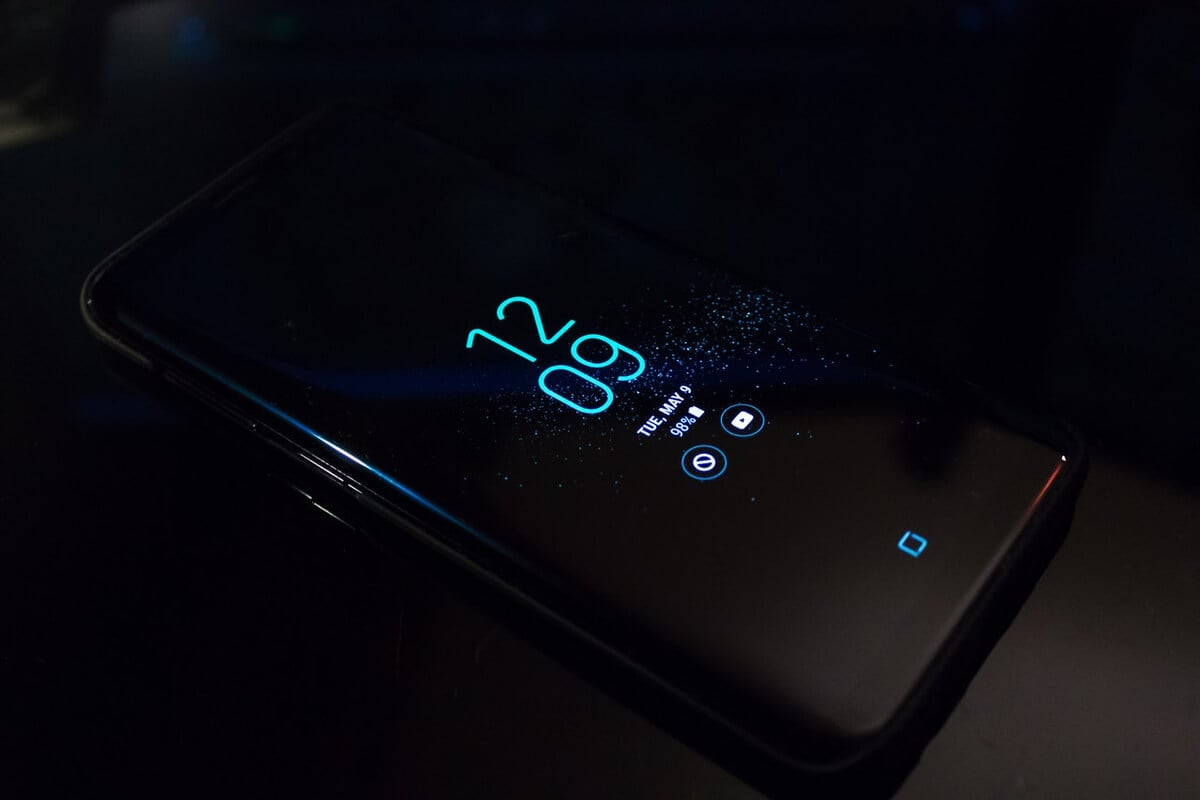 Many business owners are tempted to cut costs by handling web design in-house. However, DIY web design is usually not the best option. Your company's website is an important marketing asset, and building it yourself creates opportunities to make mistakes that can hurt your bottom line. One common mistake of DIY websites is designing a site that is not responsive. Here's why responsive web design is important.
Faster Speeds and Improved Search Rankings
Users expect web pages to load right away, especially on mobile devices. Also, Google considers page loading speeds when ranking results. By ensuring that your website is responsive, you'll deliver a better experience to your customers, and your site will rank higher in search.
Lower Bounce Rates
Your site's bounce rate is the number of times users view only a single page and then click away. Users are more likely to engage and explore your website if it's mobile-friendly. If your site isn't responsive, users are more likely to become frustrated and bounce. In fact, if your mobile site loads in under five seconds, the average viewing session is 70% longer than for slower sites.  
Higher Conversions
Even if your visitors do stick around, they don't want to be redirected to a separate, mobile-friendly site to complete a purchase or subscribe to an e-mail list. A responsive design will lower bounce rates and lead to more conversions.
Avoid Duplicate Content
In the past, it was common for companies to have two versions of their websites: a desktop site and a mobile site. When you create two website versions, Google may view them as two sites that contain the same content, which can adversely affect SEO. A responsive design eliminates this possibility since the same website can be viewed on any device.
For assistance with your website design and development, contact us now.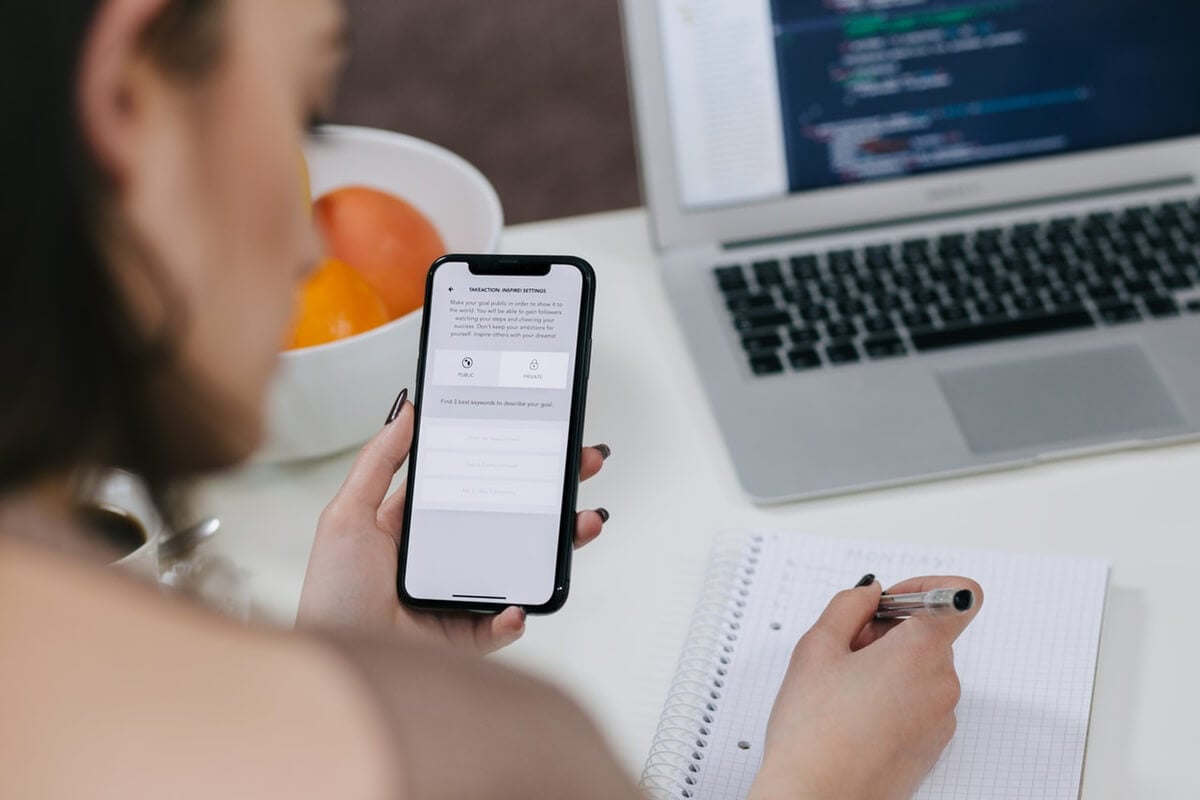 There are mistakes that could make your website look unprofessional and make your visitors more likely to click on that 'X' button. Here are the top website design mistakes and their solutions. 
Buttons that Blend
A button, especially at the very top of your home page, should be your most important call to action. It should lead visitors to read more or check out your product. A lot of people get caught up in making their whole website match that they forget that this button should stand out apart from everything else. This is the one thing that you want them to click on the most, so it's much better for this button to be a completely opposite color that stands out. You want your visitors' eyes to be immediately drawn to this button. If it's the same color as the rest of your website, they might just skip right over it because it doesn't look important enough.
Too Many Call to Actions
One or two call to actions is perfect, but three or more is just too many options and your visitors are less likely to click on any at all. If for some reason your website needs more clickable call to actions, just leave the most important one at the top and then create a bottom header below your main section with a lot more clickable buttons. That way, they're still in the top of the page, and people can find them easily. The reason you don't want all the call to actions right at the top is because you don't want to minimize the amount of time it takes for your viewer to find exactly what they need. So, giving them less options is actually a better thing.
Whenever designing your website, your ultimate objective is to minimize the amount of brainpower your visitor needs to use while on your website. The easier you make it for them, the more successful your website will be. Contact us for more tips. 
Pr
Every business would love to do a website on their own to cut out overhead costs and to customize it to their liking. This is not a bad idea if you know how to navigate the murky waters of "look and feel" and the technicalities of, say SEO, CRO and responsiveness, though you know that not everyone is an expert in every area of human endeavor. Here are five reasons why you should let a professional do your website.
There could be pitfalls
While DIY templates can be fun and hassle-free to work with, they might lead you into blocks and barriers initially unforeseen. On a bad day for example a client might call you with claims that your site has refused to load on their phones or that they cannot see where to click to submit the form. Such a situation would be difficult to deal with because of your little UX/UI knowledge base.
Uniqueness is vital
You want to stand out in the crowd. Assuming you intend to get template to do a website to use for your upcoming campaign to launch a new product. You could be in a hurry to catch up with time and might not do the due diligence to pick out a theme you might consider "rarely used" and are likely to come out with just another website.
Optimize for Lead Generation
Think more on conversion than prettiness. Well, templates are very good and convenient to work with if the designer is a little bit more conversion-minded and is ready to put in the extra hours to tweak it to near-perfection. You don't want to end up with a website that looks beautiful but cannot drive sales for your business.
They Could Encourage Slopiness
The temptation to do it once and get it done with is always lurking somewhere in the shadows. You may not be in a position to tell, for example, why your site is displaying overlapping content and how to correct that error. Working with templates on your own might get you into this trap.
Way Forward
Consulting a Web Developer comes with numerous advantages. They will, in most cases, be available whenever something on your site is not working right. But the most important benefit is their capabilities in tweaking your site to work optimally on every device and capture the attention of visitors. It is only prudent that before getting to do it on your own, you should think through your decision and seek the counsel and guidance of a professional web developer  in order to escape the dangers of template 'Do It Yourself'., please contact us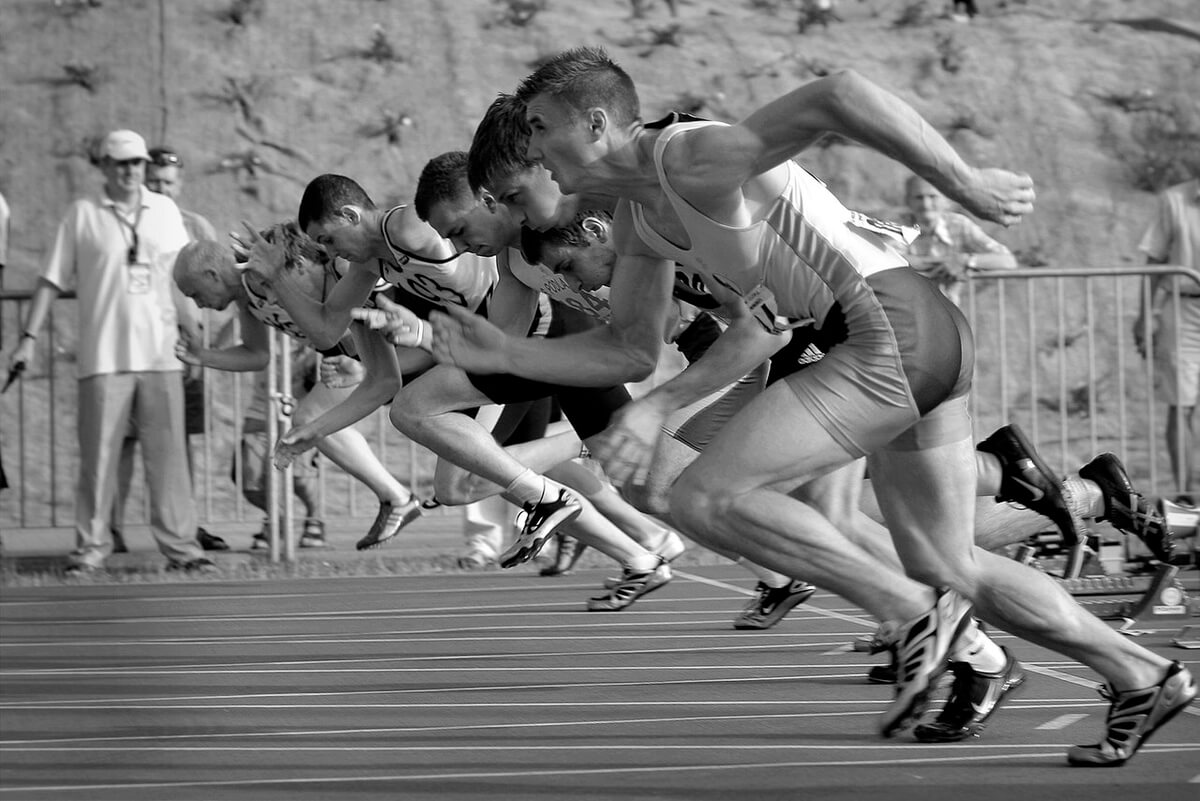 Having a mobile-friendly website is more important than ever. The number of mobile users is expected to reach around 2.5 billion in 2019. Google now uses the mobile versions of webpages for indexing and ranking. Google's mobile-first approach considers page speed as a ranking factor in mobile search results. These tips will help you improve your page speeds.  
Reduce the File Size of Images
Loading images is one of the most demanding activities when it comes to page speed. The bigger your images are in file size, the more slowly your page will load. Don't upload a large image with a file size of several megabytes. In most cases, you can use a smaller file without a noticeable loss of quality.
Host Video on Third-Party Sites
Videos are a valuable way to educate visitors about your products and services. However, hosting videos on your own website uses a lot of space, and reduces load times. Instead of hosting videos yourself, post them on YouTube or Vimeo and embed them on your website. Not only will this improve your page speeds, it also helps your brand reach a wider audience.
Use "Lazy Loading"
Typically, when a visitor opens a webpage, the entire page will load. Depending on the site's design and elements, users may experience a long loading time. One way to overcome this issue is by using "lazy loading."
When lazy loading is used, the content within view is loaded first, while content below the fold loads after it comes into view. Lazy loading can significantly reduce loading time on posts that contain a lot of images. By using lazy loading and prioritizing your above-the-fold content, you can improve site speed and reduce bounce rates.
Hiring a custom web design firm will help you improve your page speeds and ensure that your site is truly mobile-friendly. Contact us to learn more about our web design and development services.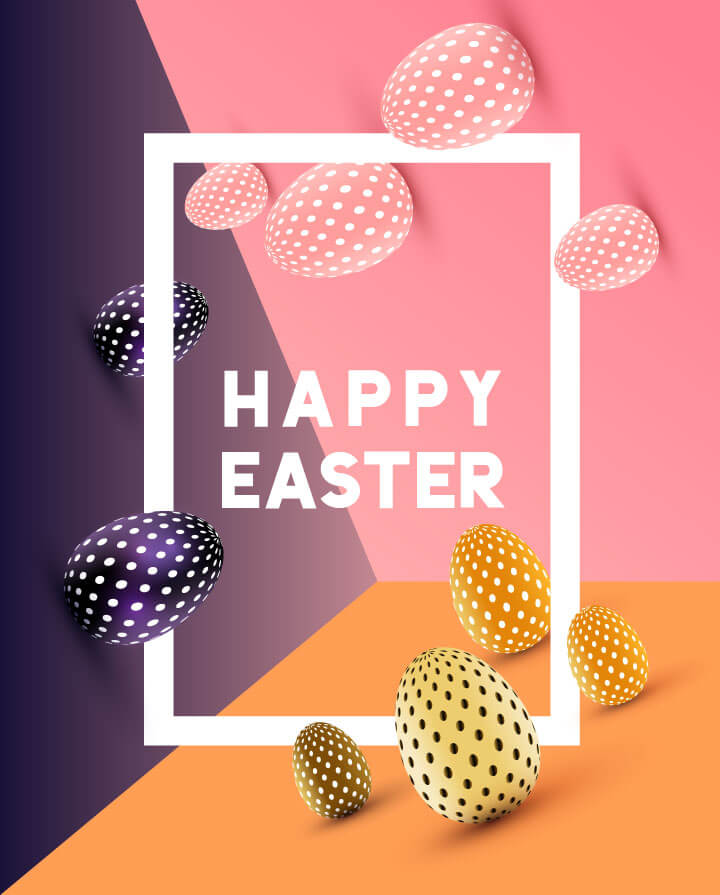 We wish everyone a Happy Easter with their families and friends.  REM will be closed on Friday April 18 and Monday April 22 to give our team some extra time to refresh.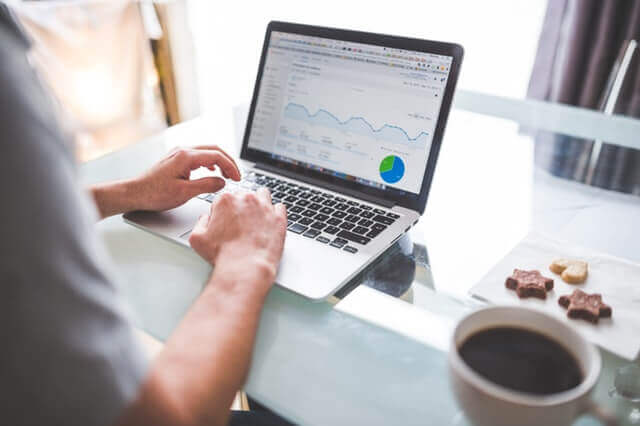 Designing your own website is not as easy as you think. Of course, these days making a website with nothing but notepad and determination isn't your only option, but even when using a website builder there are a lot of aesthetic and technical issues that can come from saying no to the professionals. There are so many things that have to be considered when designing a website,
Is it responsive?
One of the most common mistakes and often the hardest to fix is making your website responsive so that it loads cleanly and formats well on any device a user might visit your site on.
Your site may look good on a desktop monitor at 1080p, but someone trying to navigate your site on their phone might see everything as a jumbled mess because it's compressing everything onto a tiny screen. Even users who own tablets or laptops could be using different resolutions that while they aren't too far off still don't respond well to the formatting of the site.  
Is it accessible?
Your site must be able to be used by people with varying disabilities ranging from problems with sight, hearing, or even difficulty with motor functions. Having captioned videos, images to important information, laying out your content in a non-confusing way, finding the right contrast colors for your site, even adding support for users to navigate your site with only a keyboard are all things that you need to think about when designing a website. You don't want to cut out a portion of your clientele because your website was too frustrating to navigate.
Is it optimized? 
No one is going to see your site if it isn't optimized. Having a good SEO and lots of keywords that connect to your site is vital to gain any traffic online these days. When someone searches something related to your company online, you want to be the first result they see. Optimizing your website and connecting it to your content takes some finesse.
Designing a website yourself is all well and good if you want to take the time, money, and resources to do so, but a company requires many things to grow and stay successful, and a website is too important these days to afford any mistakes with. In most cases, it's best to leave the design of your website to the professionals rather than to go at it yourself. There are so many things that have to be considered and it takes years of experience to know what works and what doesn't when talking about web design. To learn more, contact us.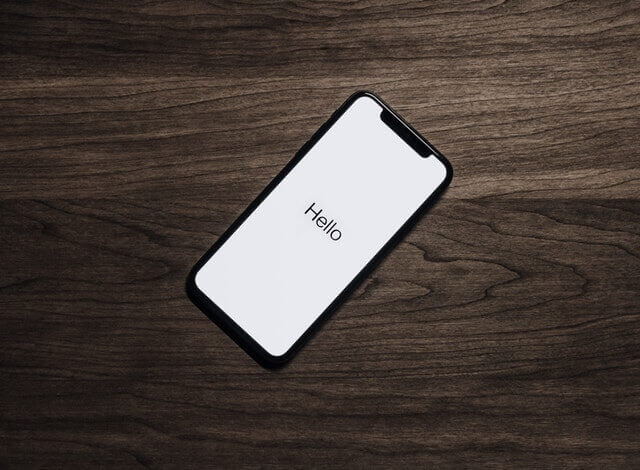 The importance of mobile-friendly web design for your professional business website can't be stressed enough in an age of seismic technology shifts. According to the market research portal Statista, a fact-based statistics and business intelligence company trusted by digital giants from Google to Paypal, there will be approximately 2.63 billion smartphone users worldwide by the year 2020.  If you haven't sought professional web design services to optimize your website for mobile accessibility, now would be an appealing time to consider it. Let's look at a few reasons why mobile website accessibility matters for your business and its relevance in the digital era.
Increasing Your Visibility
There is a new generation of internet users among us that only know the internet through a mobile device. More and more prior generations of professional adults are migrating to mobile-only internet devices for their ease of use and accessibility among many other benefits. Most of us will still use a combination of internet accessible devices from desktops to laptops, and mobile devices. The need to increase your visibility across all devices is no longer a competitive advantage for your business; it is a must.
Expanding Your Customer Reach
With an increase in your business visibility across all devices that have internet access capabilities, you can directly influence a larger market share of consumers that may be looking for the product or service that you are promoting. This visibility will ultimately increase your chances of not only obtaining potential customers but more importantly offering you the opportunity to earn repeat customers through your exceptional product or service.
Remaining Relevant and Competitive
Increasing your visibility to expand your customer reach puts your business in line to be relevant and competitive within your specific product or service niche. If your visibility leads to an expansion of your customer base and you are earning a more repetitive customer base, what's stopping your repeat customers from being your top source for growth and word of mouth advertising to their friends and family across social media?
Professional web design and development services are the keys to your developing business goals. Whether you are just starting or looking to improve your business journey into mobile-friendly web design and accessibility, REM Web Solutions based out of Kitchener Waterloo, Ontario can help. Please contact us here to begin.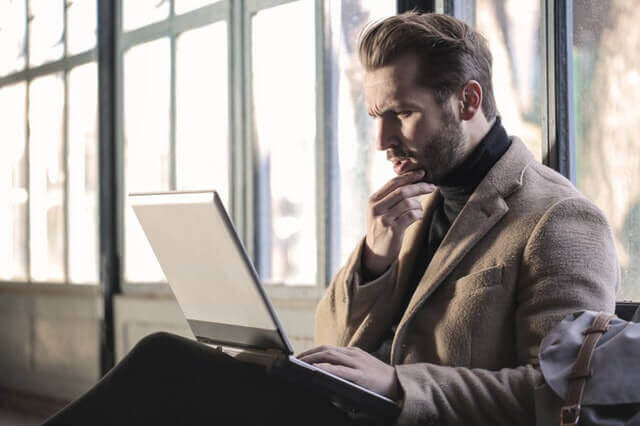 Entrepreneurs who operate without a website are sacrificing some of the benefits they should be enjoying that do not require much of their input. For instance, a business website can generate income and offer necessary support to customers while you are away. Business operators who have a site can also turn prospects to customers through SEO, which will result in the expansion of their client base.
As business owners continue to appreciate the importance of owning a website most of them are adopting DIY site building tools, and that can be a setback in one way or another. Here are some of the disadvantages of DIY websites.
Unnecessary Distractions
Some of the DIY websites have "free" plans, and that is one of the things that encourages various business operators to choose this option. The problem is that once you enroll in the "free" site plan for your enterprise, users will experience constant distractions from different ads appearing on their screen while navigating your website.
Distractions from online ads that are not in line with your business operations can inhibit conversions, which implies that DIY websites may not help entrepreneurs achieve their objectives.
Limited Customization
The ideal website for your business activities should include all the necessary features that will make it possible for users to trace what they need with ease. Additionally, an appropriate business site should represent your brand in the best way possible as a result of customization. DIY websites have limited provision for customization, and that will make it difficult for users to understand what your brand stands for since you cannot make some of the critical adjustments that will make your business outstanding.
Support Challenges
Most DIY websites provide online solutions for some of the difficulties you may encounter when developing, launching, or reviewing your site. It is true that you may not find some of the answers you need through online support if you opt for DIY sites and that can become a major setback for those trying to promote their brand online.
If you need more information on reasons why you should avoid DIY websites, contact us today!
| | |
| --- | --- |
| | Brad Anderson at 11:28 PM |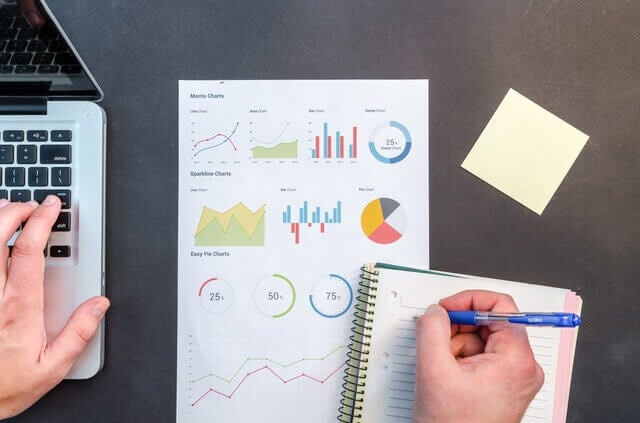 In this post, I will be detailing the importance of website analytics along with the creation of a strong foundation to measure and process accurate and useful information.
What is Website Analytics?
Website analytics is the gathering, monitoring, and analysis of website information. There are many tools with which to measure data from your website available through both free and paid services.
Why is Website Analytics Important?
Website analytics is extremely important because it is how businesses check to see if their website is performing at an optimal level.
Metrics:
I have a meaningful question for small business owners. How is your website performing? Many businesses are aware of vanity metrics such as website traffic and lead generation, but not much else. Actionable metrics ( metrics that tie to specific and repeatable actions to observed results) is what's needed to obtain and assess accurate data to view trends and improve your business.
What is The Goal of Your Website?
What is the goal of your website? If you are not sure, the little information you are receiving won't be of much use to you or your business. See, analytics are only useful if you have a just as reliable system to process and accurately assess the information received. In order to truly understand how your website is performing, you need to know exactly what you are measuring, why you are measuring it and what can you learn for the information, if you hope to improve the performance of your site.
For businesses lacking the clarity in regard to the purpose their website aims to serve, start from scratch. Implement the S.M.A.R.T. method.
What does S.M.A.R.T. stand for?
The S stands for Specific: If you want to see growth in your website's performance, a clear and concise objective needs to be created.
The M stands for Measurable: You need to create criteria that can realistically assess the analytics of your website to see if your goals are being reached.
The A stands for Attainable: Try not to set goals that are unrealistic. If your goals are not set according to your output and performance, the information you receive in return will be meaningless.
The R stands for Relevant: Before you move forward with your plan based on your objective, ask yourself if it serves your goal.
The T stands for Timely: Set a time-frame for when you hope to accomplish the goals on your list. A schedule will help stay organized and on the path to success.
If you are a small to medium-sized business and need assistance in creating a website that best serves your overall goals and provides real feedback on performance, contact us today.
Contributors
Latest Posts
Archive
Tags
Everything
Content Management
Technology
Design
Holidays
Off Topic
Support
New Features
Personal
Gaming
New Clients
SEO
REM News
Project Management
Account Management
Training
Marketing