The results are in!
We had an overwhelmingly positive response to our Holiday Pixel Stocking 2017 event, and as a result we have donated over $1200.00 worth of toys to Toys for Tots charity, providing numerous children with much needed holiday cheer this year.
Every team member had designed a digital pixel stocking themed for the Holidays, and had a blast doing it! You had the chance to take a look, cast a vote, and if you liked, left a comment here on the blog about what you thought. We took $2.00 for every vote we received and used that towards purchasing the toys which we donated.
The winner (or staff member who ended up receiving the most votes) was Sean Sanderson with his Charlie Brown stocking, so congratulations to him on making the most popular pixel stocking!  Feel free to have another look.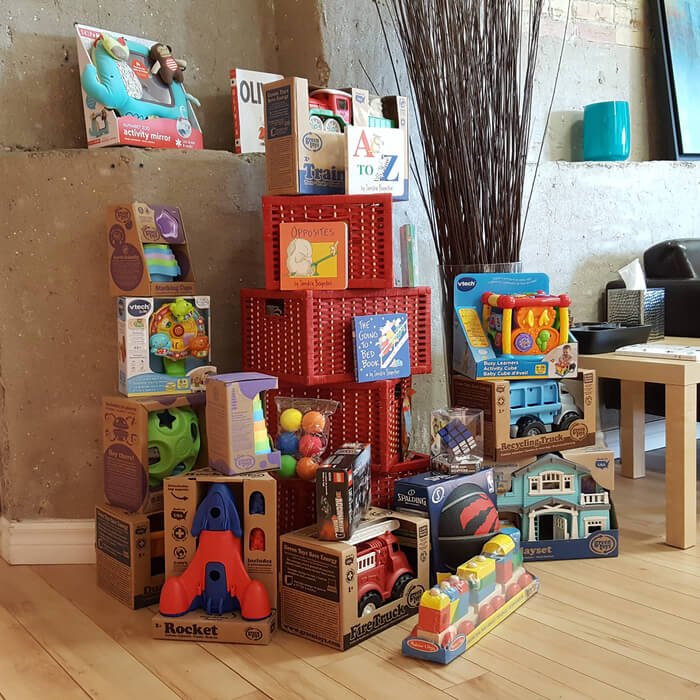 REM Web Solutions would just like to thank everyone who voted in the contest this year, without your votes none of this would have been possible. Thanks for your continued support, and we look forward to the next holiday event.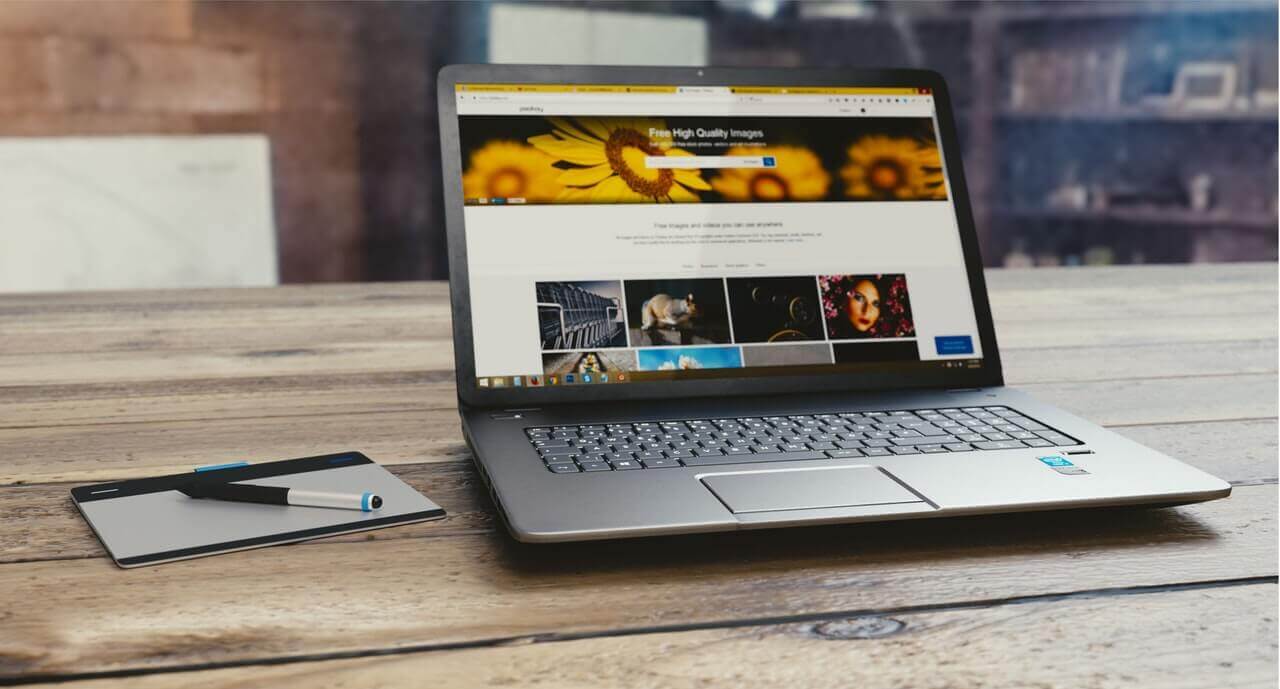 Information today is in a constant state of flux. What was cutting edge yesterday becomes obsolete tomorrow. If you have a business website, it's important that it stays current to avoid becoming irrelevant. But this is difficult if you rely on a webmaster to make content updates for you. A webmaster is a "technical middleman" who gets in the way between the content creator and her audience.
Depending on the webmaster's availability, the delay between the writer's content inspiration and its publication on the website can be days or even weeks. This impediment places the website at a competitive disadvantage with other more nimble websites powered by content management systems.
A content management system allows you to publish content without the need of a webmaster. This enables quick production of quality content that can have a profound impact on your business. Quality in this case means content that's engaging, relevant, and useful to your market. Quality content establishes your expertise and creates trust with your visitors, which turns them into loyal customers.
Rapid content production is important as well. The more rapidly you produce content, the faster the growth rate of search engine traffic. This means acquiring new customers faster and a more rapid profit growth. A blog with hundreds of posts that averages a modest ten visitors per post per day means your website as a whole draws thousands of visitors per day. This is the essence of content marketing, and is feasible with a team of good writers and a quality content management system such as WebWiz@rd.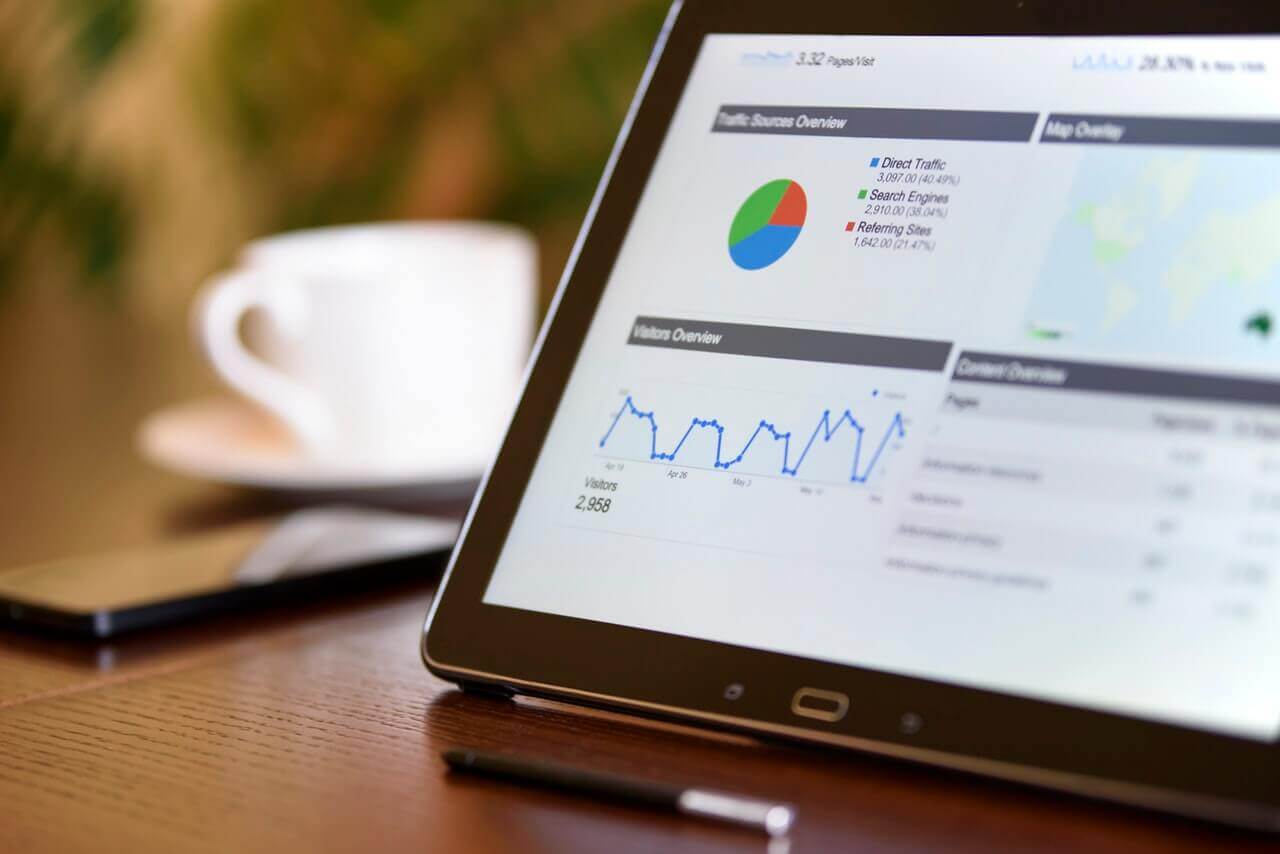 WebWiz@rd makes it easy to produce the content your customers want. You can readily insert images or complete photo galleries, if you like, into your content. WebWiz@rd produces both web pages and blog posts.
Once your traffic builds up, you will want to increase your average visitor value by having them join your newsletter, another of WebWiz@rd's capabilities. Most people will require multiple exposures to your brand and marketing message before they become customers, and a newsletter does precisely this. To learn more about WebWiz@rd and how to get the most from this content management system, contact us at REM Web Solutions today!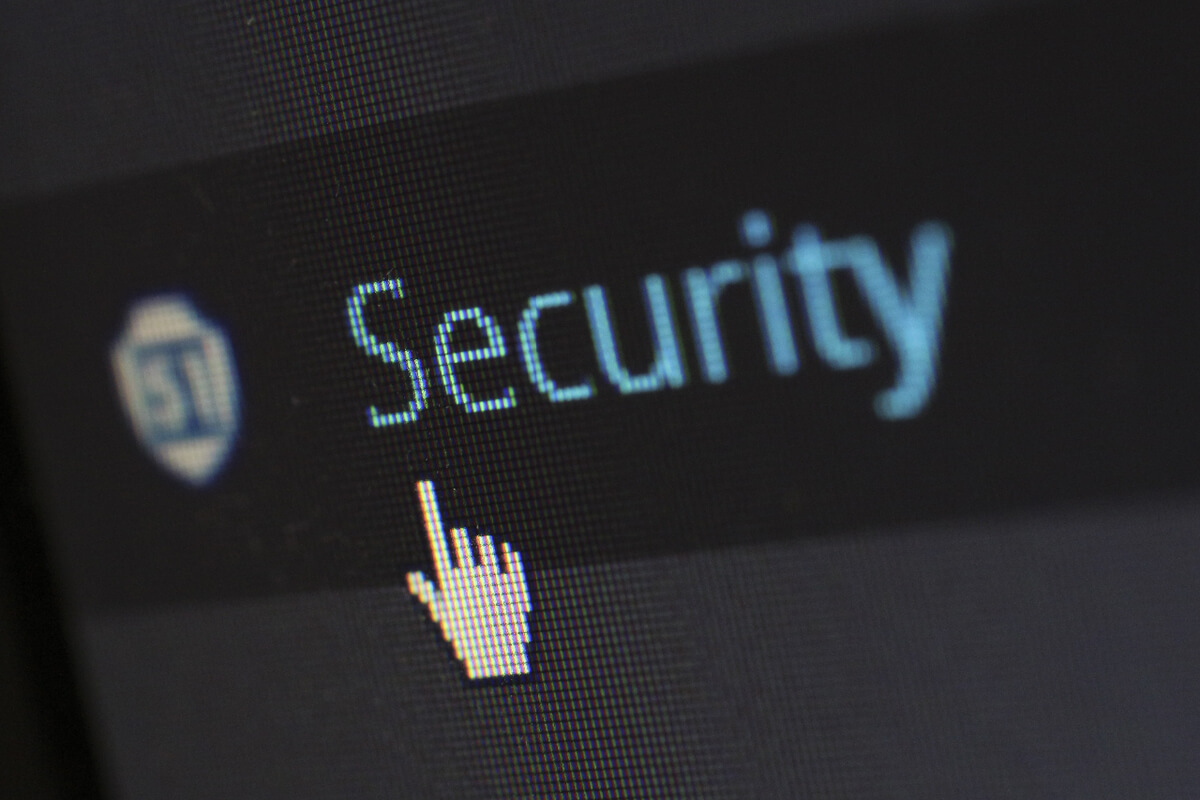 There's a common but potentially devastating cyber security misconception among small businesses. This is the small fish in a big pond argument that a small business is just one target out of millions of businesses. This implies that they benefit from a safety in numbers, especially when there are much bigger and more tempting businesses for hackers to target.
However, this argument doesn't hold up because small businesses don't have the security resources of large businesses. This makes them much easier and more attractive to hack. Hackers also use software to locate targets according to varying criteria, many of which have to do with security vulnerabilities. If a target looks promising, hacking attempts will be made, regardless of business size. And it only takes a few months, at the most, for the software used by hackers to find a website. The huge numbers of hackers and their sophisticated technology means there's no safety in numbers.
Another fact to consider is that at least one type of hacking, called brute force, is easy to do and requires little more than an ability to follow instructions. You need only download a free network cracking tool such as Hydra and some quality word lists, and you're set to go. Brute force hacking is considered a script kiddie method. This low barrier to entry is a big reason for the proliferation of hackers.
When you successfully hack a business site and obtain data, converting it into cash is also convenient because of the many data black markets where you can find others who will buy what you have. Many data black markets operate in a similar way to eBay.
How Brute Force Hacking Works
Brute force software essentially tries to guess passwords at a login page by using all possible combinations of characters until one combination works. This can take a very long time for lengthy passwords and isn't practical. However, for short passwords of a few characters it's very feasible. The advantage of this method is that, with sufficient guessing, it always works.
However, many hackers only use this method as a last resort after word list or dictionary attacks have failed. A word list (or dictionary) attack tries commonly used passwords (such as 1234, qwerty, etc.) as well as common words and names people place in their passwords. This modified brute force method cracks passwords quickly, provided they are common or are built up from words. Commonly used number prefixes and suffixes may also be appended to word based guesses, since people often do this when making up a password, such as 123mypassword.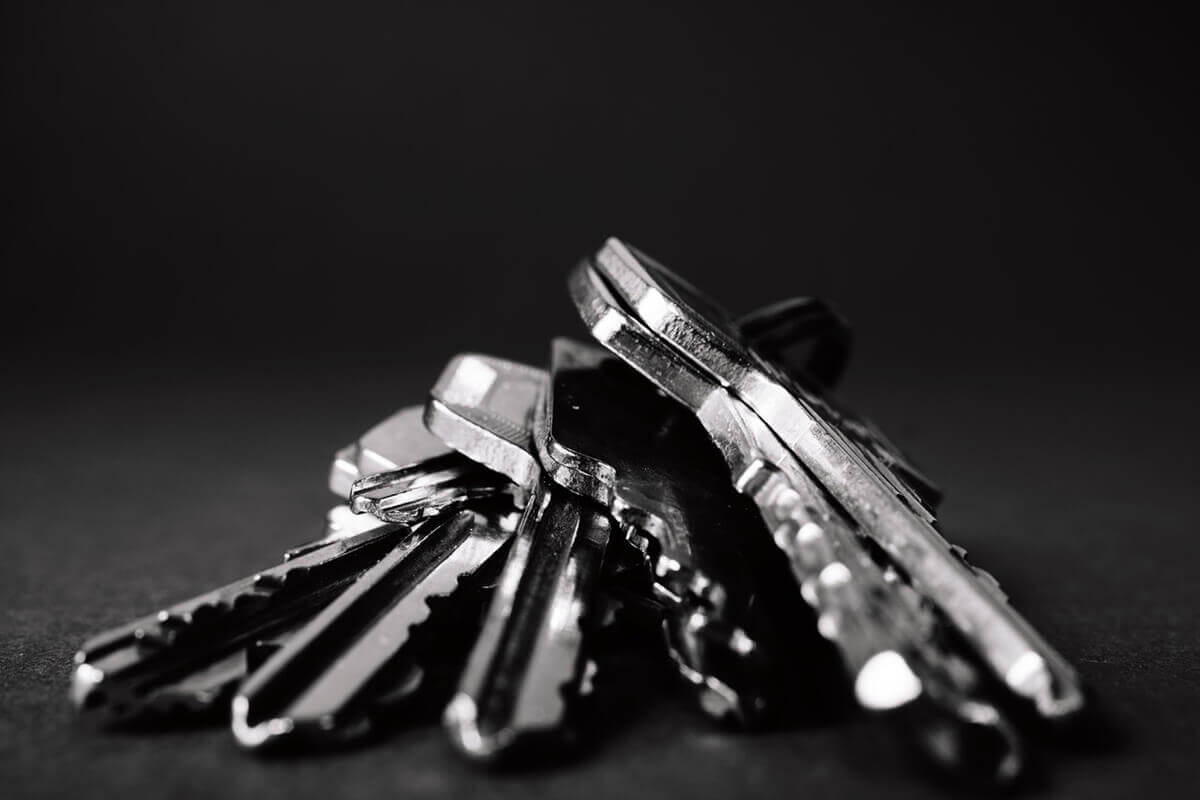 Protecting Your Business From Brute Force Hacking Methods
What the above clearly reveals is that long and random passwords are unhackable because they would take too long to break. Extremely long passwords might require hundreds of years. In addition, your login page should lock out users for a few hours after a certain number of failed login attempts.
An easy way to generate long memorable passwords is to use the first letter of each word of a long sentence. Choose a sentence that only has meaning to you. Include numbers in your sentence such as "2 people 8 3 slices of bread," where 8 means "ate". Special characters can be used as word substitutes (@ means "at," # means "number," etc). Your password should be at least 12 to 14 characters long, but longer if possible. If you have any comments or questions, don't hesitate to contact us.
| | |
| --- | --- |
| | Brad Anderson at 11:24 AM |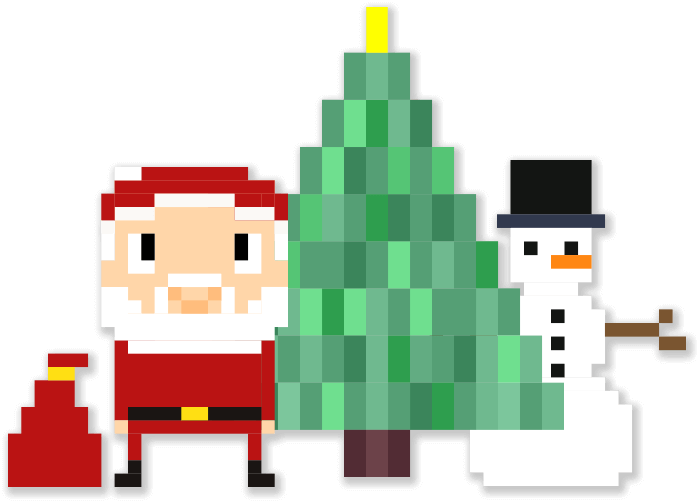 This year we wanted to do something extra special by bringing holiday joy to children in need. We need your help: REM's goal is to donate $1000 worth of toys to the Toys for Tots Charity.
Every team member has designed a digital pixel stocking themed for the Holidays, and had a blast doing it! You will have the chance to take a look, cast a vote, and if you would like you can leave a comment here on the blog about what you thought.
We need you to vote on our pixel stocking artwork.
Please vote on your favourite stocking here. An REM team member will win with the most votes, getting some bragging rights for the New Year. More importantly, for every vote we receive, REM will donate $2 worth of toys to Toys for Tots. Voting ends on December 14th at 5pm EST. Don't forget to share this with your friends to help us reach the goal!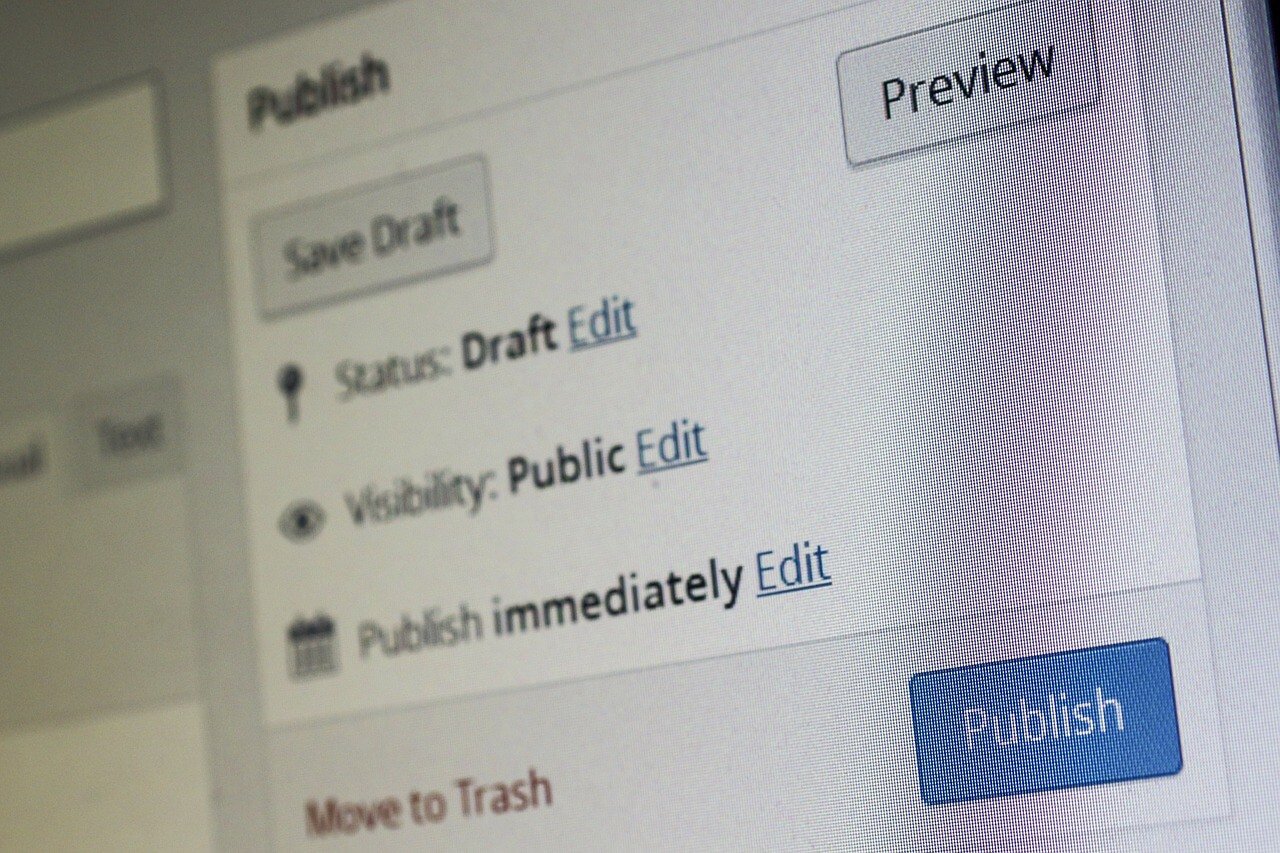 While an easy search of 'how to promote my website' would bring up a billion pages saying the same things over and over again, there's one tried and true method that has yet to be uncrowned when it comes to promoting your website. So what is it? Copy. 'Content is king,' you'll repeatedly hear, and there is a good reason for that: the copy your website has will impact your website in a variety of different ways. Here are a few of them.
Content drives readership more than any other aspect of your website. You can have a beautiful design, engaging photos, and the quickest ping on the planet, but if you don't have solid copy, no one is going to be sticking around long. 
Search engines read your copy in a way no human can. The algorithms used by search engines can pick up on grammar, vocabulary, and grouped phrases in such a way that if your copy is awful, so too will be your search engine rating. Search engine optimization is vital to building your rankings, and search engine optimization is all about the content you're producing. 
Engaging copy creates engaged readers. By any standards, a small, engaged readership is far more value than a large, disenchanted readership. It's the engaged readers that buy your products, share your content, and create value around your website. Without copy that is getting your readers engaged, you might as well be speaking to a brick wall.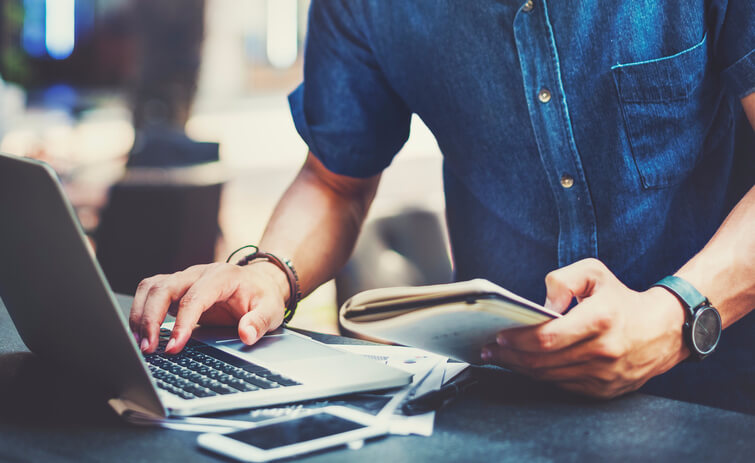 If you have any further questions about how content helps promote your website, please contact us today!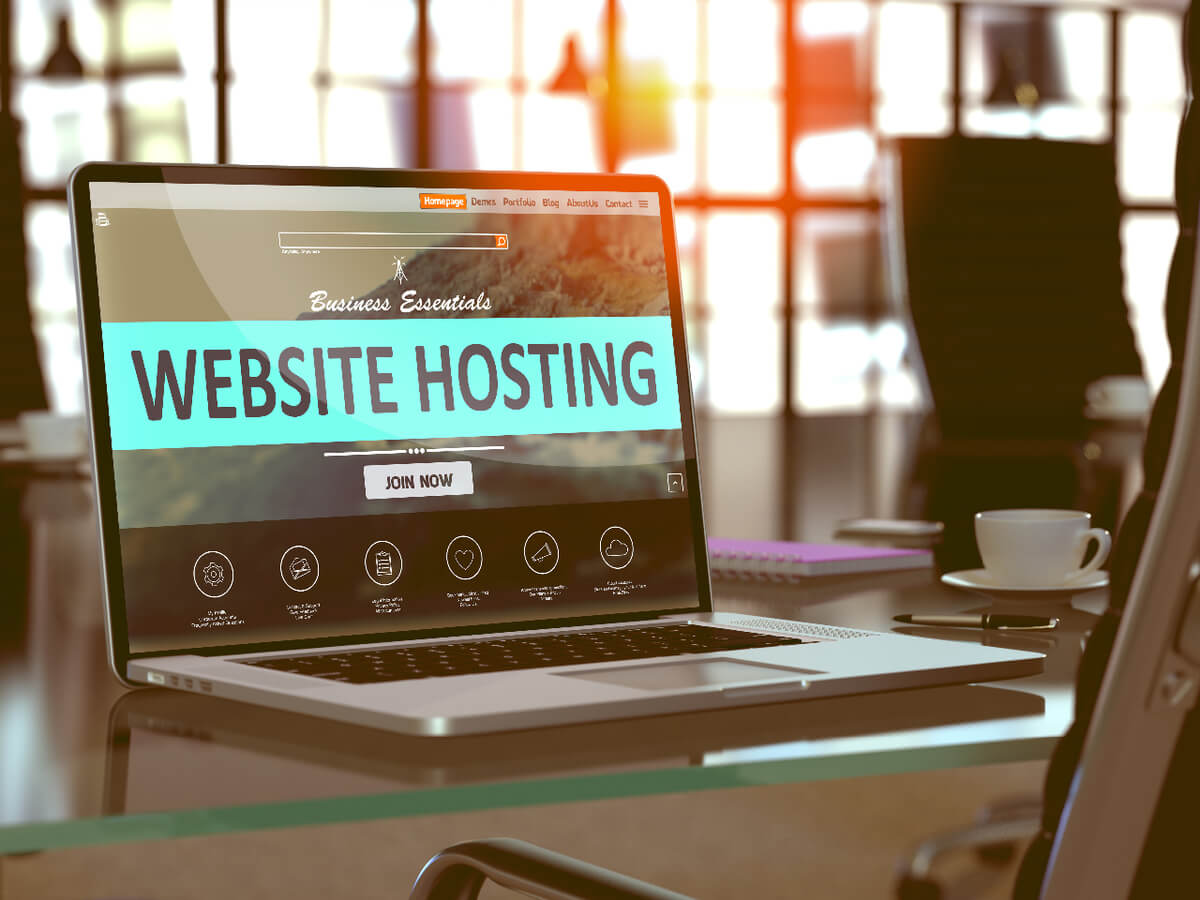 It is exciting to see all the growth and development in the area of web design.  Just as with every other art form, it was bound to happen that web designers would eventually decide to push the envelope a bit in order to discover what would happen if they broke some of the "rules" of web design.  As it turns out, sometimes breaking the rules is exactly the right thing to do, especially when the final outcome is an attractive website that still performs its essential functions beautifully.  In this post, we will discuss 3 different "rule-breaking" designs that show, sometimes a little out-of-the-box thinking is just what a website needs.
Make a Statement with Over-Sized Objects 
The traditional rule of web design says every object on a web page should be in proportion to each other and the page itself.  However, the right over-sized element can make a bold statement that captures the user's attention and conveys the perfect message all on its own.  Scroll down a bit on this site's beautiful example of Feisty Feline Sphinx eyewear.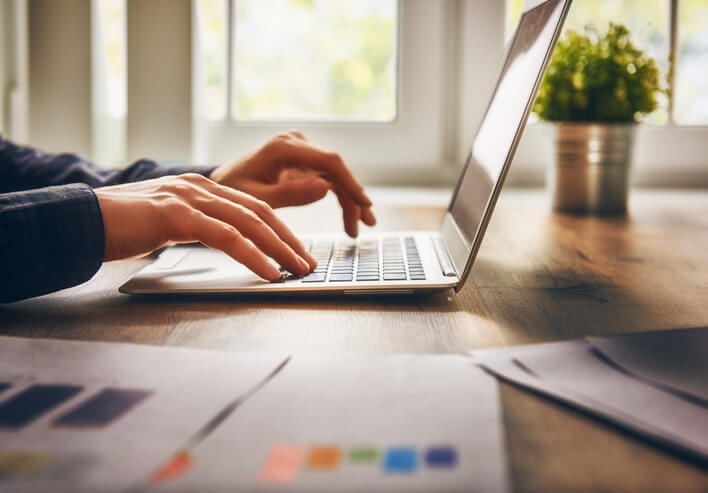 Cross Forbidden Boundaries with Text
In the past, web designers were careful to avoid layering text over other elements on a page.  In many cases, the results of doing so could give the impression of a sloppy, cluttered page but if done properly it works very well and can add a touch of fresh clarity to the right page.  In this example, just a few words adds the perfect amount of textual sophistication and glamour.  
Say Yes to Empty Shapes 
Who says only solid shapes can exist on a web page?  Sometimes hollow shapes can add significantly more visual interest to a page than one that is completely solid.  Consider this example.  Would this basic star have the impact it does if it was simply a solid black shape?  It's unlikely.
Here at REM Web Solutions, we are not afraid to design beautiful web pages that break a few rules now and then.  We proudly serve the greater Kitchener-Waterloo-Cambridge-Guelph region in southwestern Ontario.  Contact us today to talk more about our web design services.
| | |
| --- | --- |
| | Brad Anderson at 11:38 AM |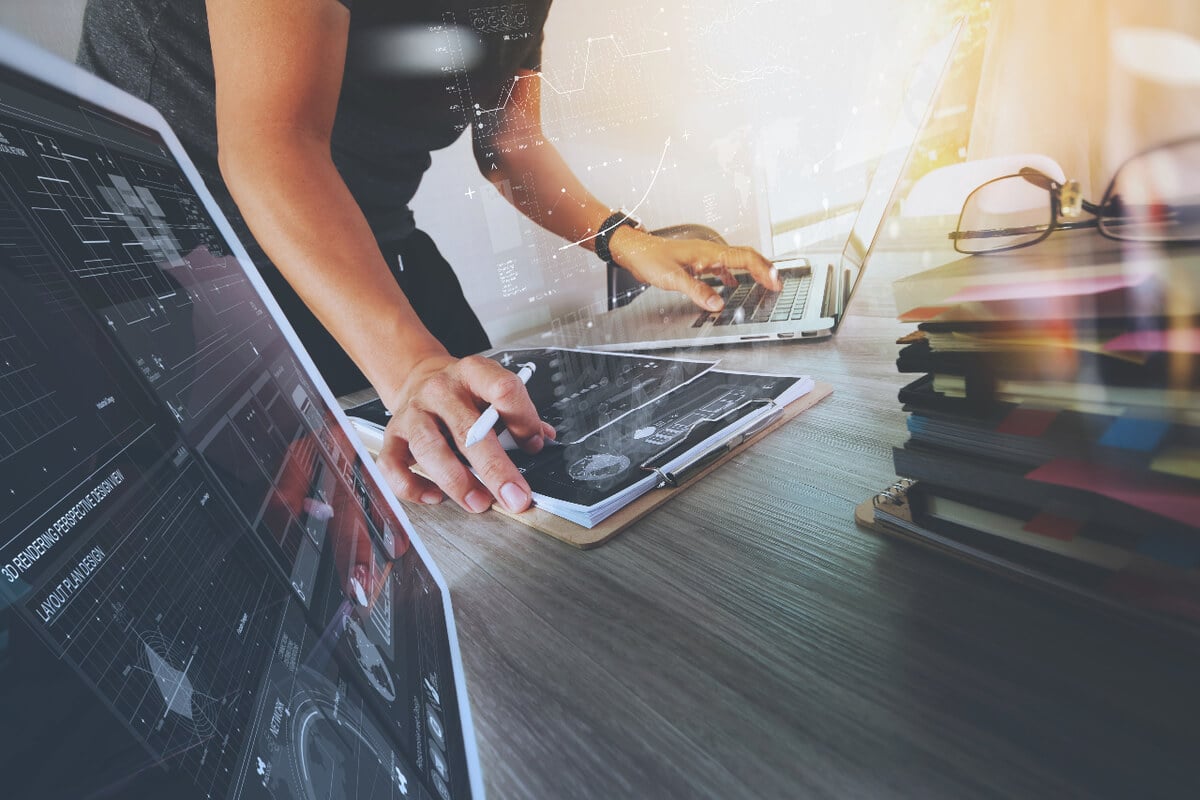 Keeping your website up-to-date and in-line with new web design trends is vital for many reasons. Your website design plays a variety of roles in attracting and maintaining audience retention. It needs to be eye-catching enough to initially draw visitors attention while supporting efficient navigation. Here are a few website trends we've seen in 2017 that changed the way we interact online.
Style Points
The style factors of current web designs are continually evolving. Just last year, one of the most popular style trends focused on confined, symmetric, and static composition. However, 2017 has brought a lot of social changes, which undoubtedly influence all facets of creativity. We have shifted from a structured design trend to a more free-flowing interactive one. This new direction, referred to as "open composition," includes loosely suspended, and asymmetric elements usually positioned to cut off-screen. (This psychological design trick draws in an observer's line of sight by enticing their brain to subconsciously "finish" the hidden part of the image.)
Calm To Chaos
One of the most noticeable trends in website design is the shift from minimalism to chaos. The web design community was highly receptive to this due to the increased amount of creative freedom. It has also brought to life an increased demand for decorative elements. A highly talented graphic designer can even use this artistic freedom to highlight certain parts of your website to guide visitors. Due to rapidly shifting website preferences, it is vital to revamp your site at least every other year to avoid appearing outdated.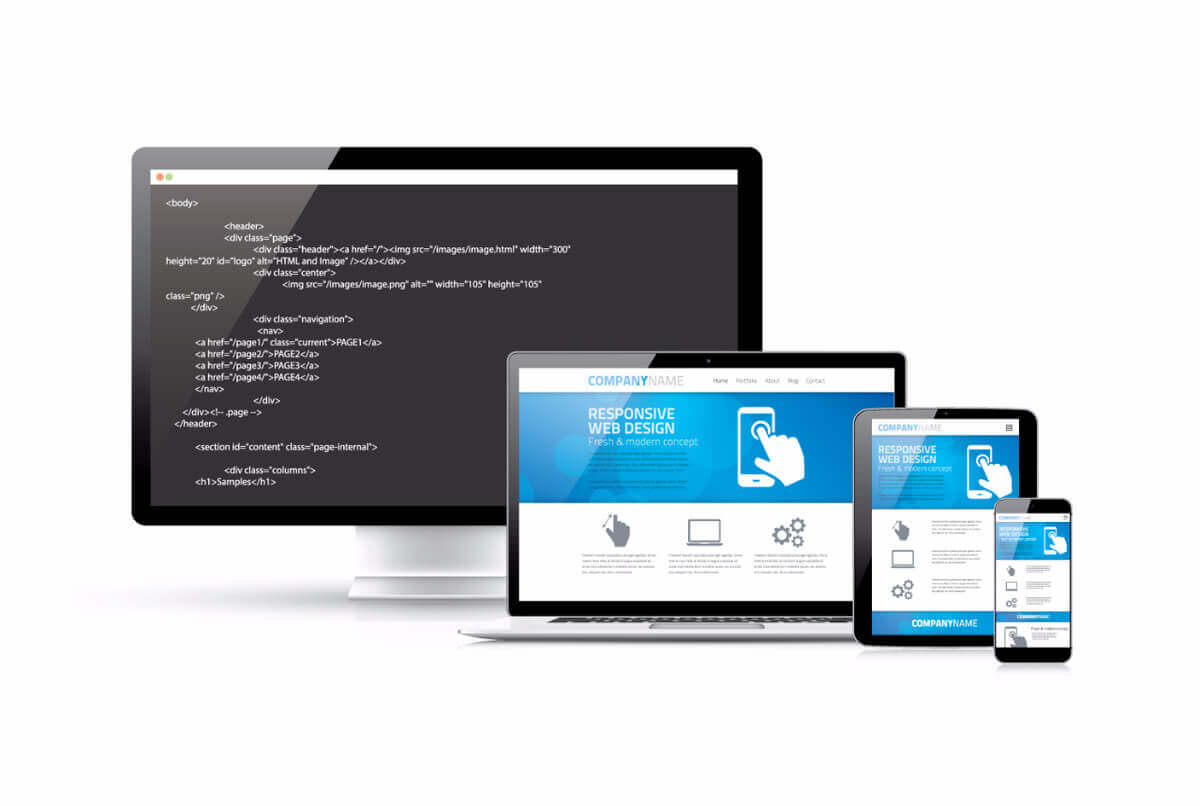 The Use Of Video Content
For years video content has been available on websites. However, we made significant progress in their functional presentation. The most impressive of these is the addition of video headers, which are even available with a responsive design. The highlighted video is still an up-and-coming trend that has not yet peaked! In fact, If you are planning on redesigning your website, make video headers a focus or at least an option. (If you follow this recommendation, make sure you use high-quality, professionally shot footage.)
A website design's focus is an aesthetically pleasing display of digital content in an easily digestible format. Not to mention, a modern design demonstrates that your business makes cutting edge technologically a priority. Yet, these are only a few of the functions of your website's visual representation. To learn more about the website design options available or what's currently trending, feel free to contact us today!
| | |
| --- | --- |
| | Brad Anderson at 10:56 AM |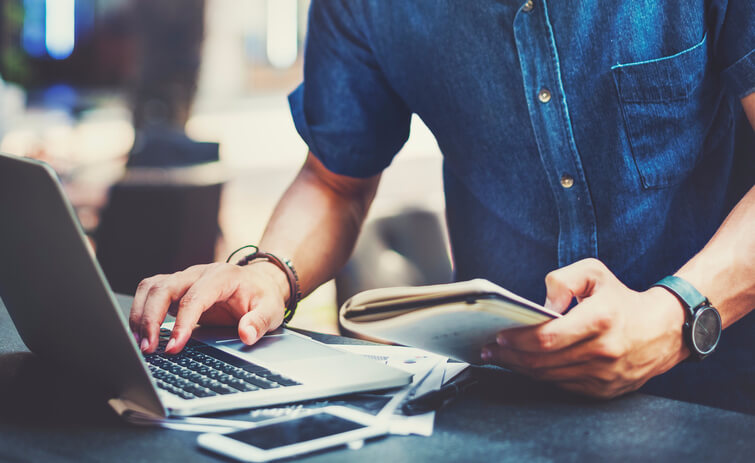 Ok, you have gone through the process of creating a great website. What do you do now? If the plan is to sit back and wait for the traffic to roll in, you may find yourself waiting for a very long time. Targeted traffic, that includes qualified leads, will not just appear, no matter how well-design the website or the quality of your content. Therefore, the next thing to do is build the pathways that will lead potential customers to your website. Today's article shares proven ways to promote your new or redesigned website.
How to Promote a New Website
Advanced Search Engine Optimization - If you paid for professional website design, there is a good chance that basic, technical SEO is already incorporated. Advanced SEO focuses on building a large and unique content library, manifesting authority signals, and encouraging inbound links from credible and related websites. Search algorithms use information from your site, but also off-site behavior and interactions to determine rank on results pages.
Guest Blogging - Creating a large content library, filled with useful and valuable information, will help with search engine marketing. However, guest blogging creates another pathway and exposes you to an audience that you may not necessarily reach through organic search. Posting articles on prominent websites, either industry or location specific, will attract new visitors to your website.
Search Ads - New websites, no matter how well designed, rarely rank high until they build a track record of being credible, popular, and authoritative. So, this will mean using pay-per-click ads in order to show on results pages. Selecting the right keywords or phrases will get you seen by the right audience.
Social Ads - Facebook, Twitter, and many other social platforms have their own native advertising platforms. They give you the power to narrowly target prospects based on almost everything including age group, interests, geographical location, and more. 
Email Marketing - Even if you have not engaged in email marketing in the past, most existing companies have some kind of email list, even if it is limited. Send out a one-time notice that you have launched a new website and encourage people to subscribe for access to contests, content, and special insider information.
Print - At the end of everything, you want your website to promote your business. You don't want to spend all your money and energy promoting it. That said, you do want to include your web address on all print advertising, billboards, flyers, brochures, handouts, and business cards.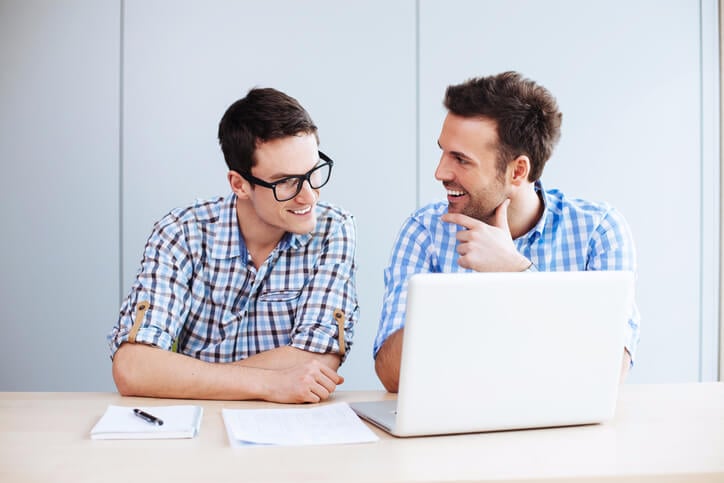 Do you have questions? What haven't we covered yet that is important to you? If you would talk about how to promote your new or redesigned website, or a related topic, please contact us.
| | |
| --- | --- |
| | Brad Anderson at 11:29 AM |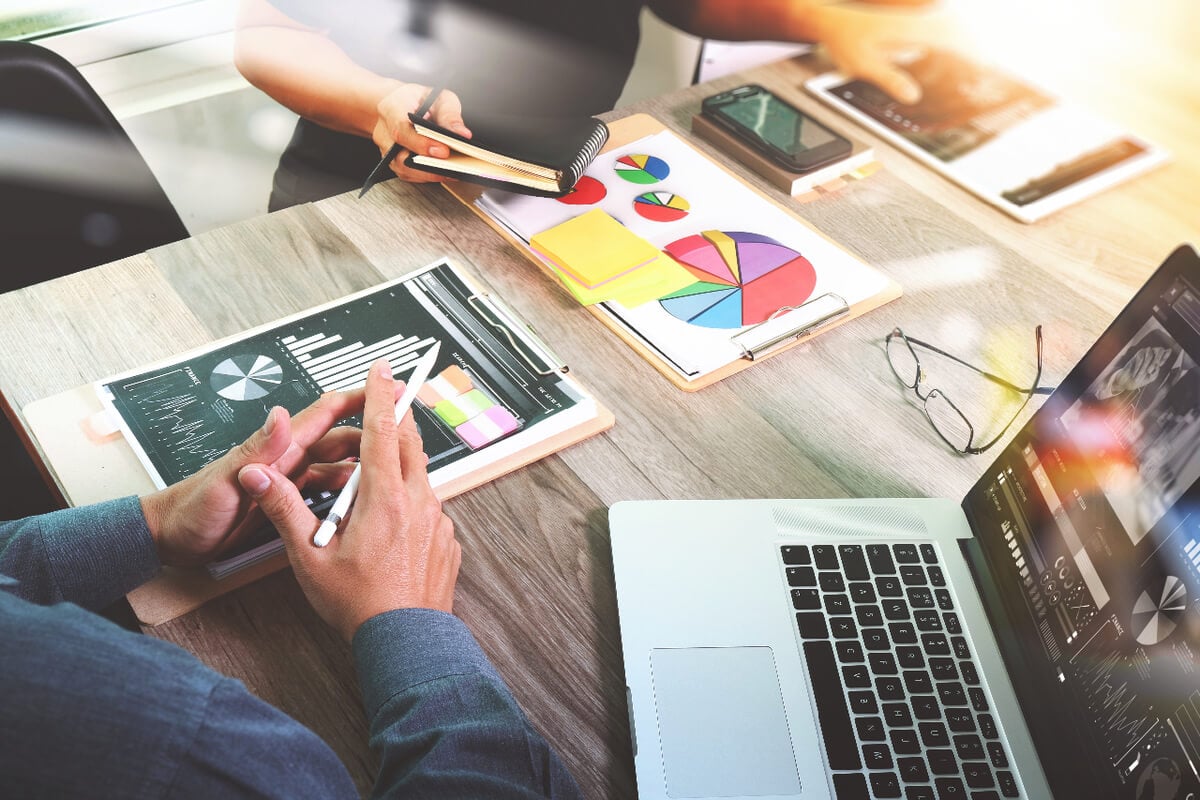 Web design is sits precisely at the corner of good looks and proper function; these days, the trends are giving website layouts a much more artistic and vintage look while remaining clean and fully functional. Let's take a quick look at a few design trends in website design for 2017.
Use of Color and Form
If you take a look at sites such as Wordpress, Wix, or Squarespace, you will find a trend that looks like old vintage photography mixed in with clean fonts and a flatness to the overall design. This is done to make one's site feel like it has stood the tests of time, and will last for a long time afterwards. This artsy trend is based on a hipster look of bringing the past to the present, often with aged floral looks, modern conceptual art, and a mix of both bold and muted tones. 
Menus and Navigation
Where it really gets artsy is in the use (or lack thereof) of menus. Presently, it is assumed that most people know how to use the internet well enough to not always need a menu right up front. Therefore, this opens up the design door to many brand new possibilities. The menu can be hidden, or up front, or even nonexistent! This allows for a fresh new look that focuses on the photography or artwork used to make the site eye catching. It all depends on what you want in your site!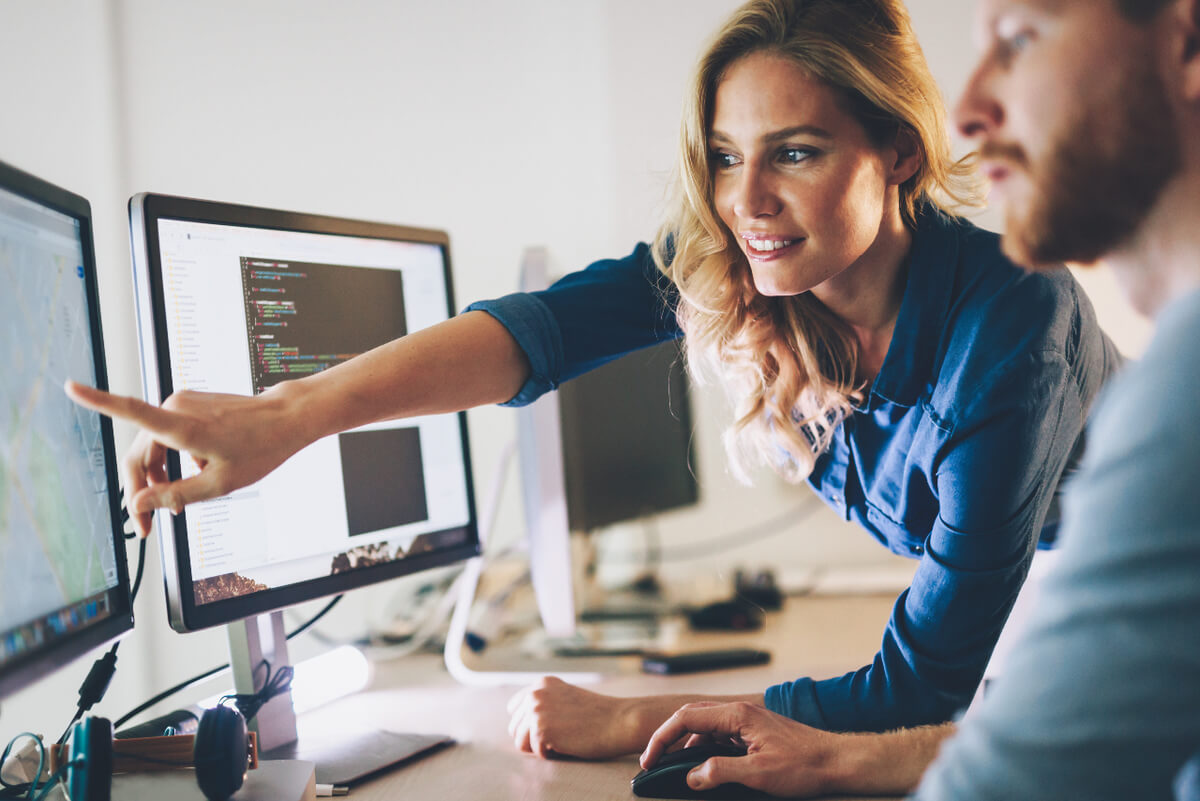 Cinematics and Animation
A third great option to draw the eye is to make the site's layout cinematic in appearance, and to incorporate animations and stills within the design. The key here is subtlety. The animation and cinematic influence need not be overbearing or showy; merely something to give the site layout a little pop to attract the eye. This can appear as slight movements to the side with text to make room for the image, or an animated loading screen that is more than a simple bar (perhaps a quirky cartoon character instead, for example). As for achieving a cinematic look, think of your site as a sort of cover for a movie or book, or perhaps the title screen for a movie. You want to draw the eye into the site? Make it tell a story!
Gamification
Who doesn't love a good video game? What better way to catch people's attention than to make your site feel like fun game to play! In this particular trend, people are creating their menu screens, loading screens, and even pages to have the look and feel of a video game, be it 2D side scroller or classic Gameboy style bird's eye view pixel games. The goal of this trend is to be entertaining and engaging by having site goers click certain ways to open up new parts of the site. This is not a highly detailed way of doing things, as simplistic is still better. However, aesthetically speaking, this is a fantastic method of grabbing people's attention without appearing too pretentious or artsy. It adds an element of fun!
These are just a few of the winning website design trends for 2017. Perhaps a few of these gave you a good idea for your site? If you want to find out more trends or ways to build a fun and engaging website, please contact us today. We'd be happy to help you!
| | |
| --- | --- |
| | Brad Anderson at 10:50 AM |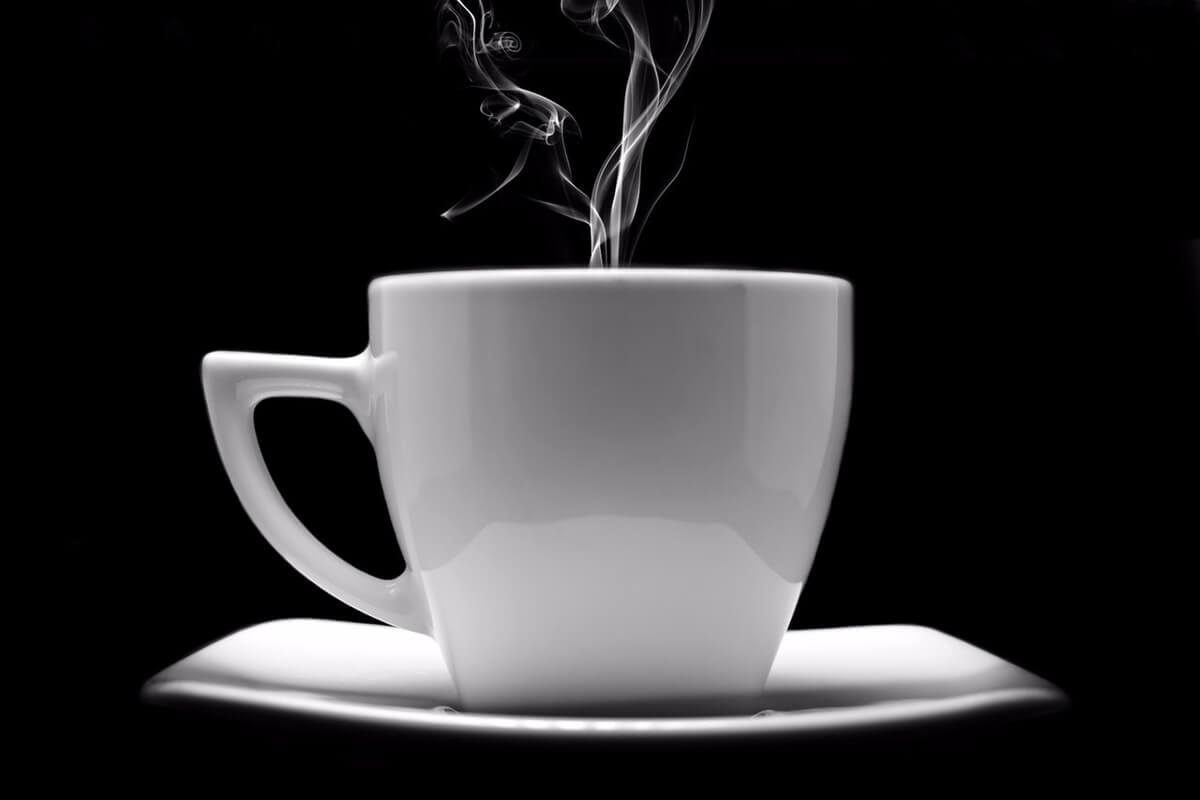 In the world of internet marketing, it is easy to get wrapped up in the clicks. Catchy advertisements and carefully targeted audiences are keys to enticing a potential client to click on the link…. but then what? Having a potential client click on the link is half the battle, but convincing them to spend money with the business requires a professional website that steers them in the right direction.
Promoting Legitimacy
Anyone on the internet longer than ten minutes has undoubtedly been inconvenienced with a clearly fake pop-up promising free laptops or cash rewards for being the thousandth visitor. Unfortunately, the internet is ridden with these poor attempts to scam people out of money, and makes many people fearful to spend money online or take websites seriously. Anyone with a laptop and an internet connection can make a quick template-based website, and as a result are difficult for the potential consumer to trust and take seriously. Custom built professional websites offer a level of legitimacy difficult to find online, and create trust between the business and any potential consumer. After all, scaring away potential clients is a very poor business model.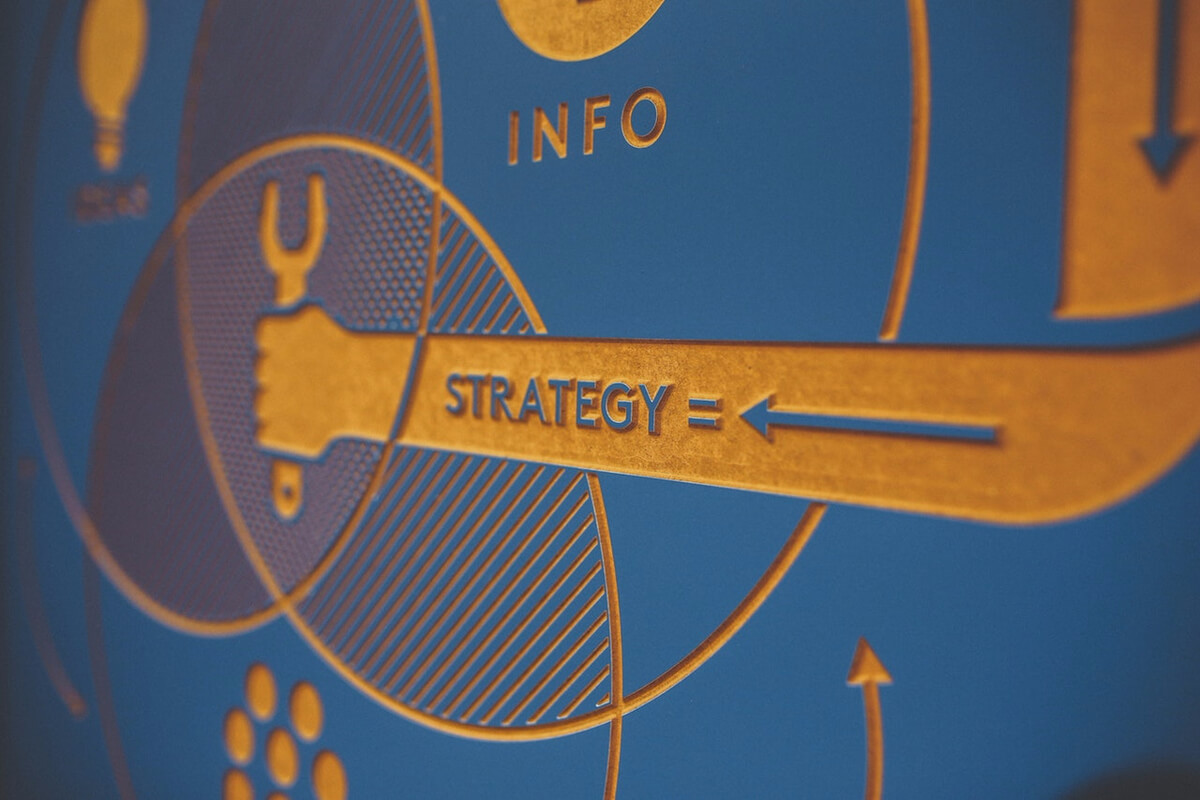 Funneling Potential Customers
Once a potential client ends up on a website, they need to be introduced to the right information and then encouraged to commit to buying. Because every business sells unique products or services, a template-style website will not cater to the specific needs of the client. It is foolish to expect identically formatted websites will work perfectly for both a farmer selling honey and an economic advisor trying to land multimillion dollar company contracts, but this does not stop people from trying. Sadly, many promising entrepreneurs or even established businesses breaking into the online platform get discouraged by poor results when the issue was their website all along.
Always remember that a professional and custom website can turn a simple click into a valuable client, and is one of the most important aspects of any business. Contact REM Web Solutions to enter the world of internet commerce strides ahead of your competitors, and turn those clicks into conversions!
Contributors
Latest Posts
Archive
Tags
Everything
Content Management
Technology
Design
Holidays
Off Topic
Support
New Features
Personal
Gaming
New Clients
SEO
REM News
Project Management
Account Management
Training
Marketing