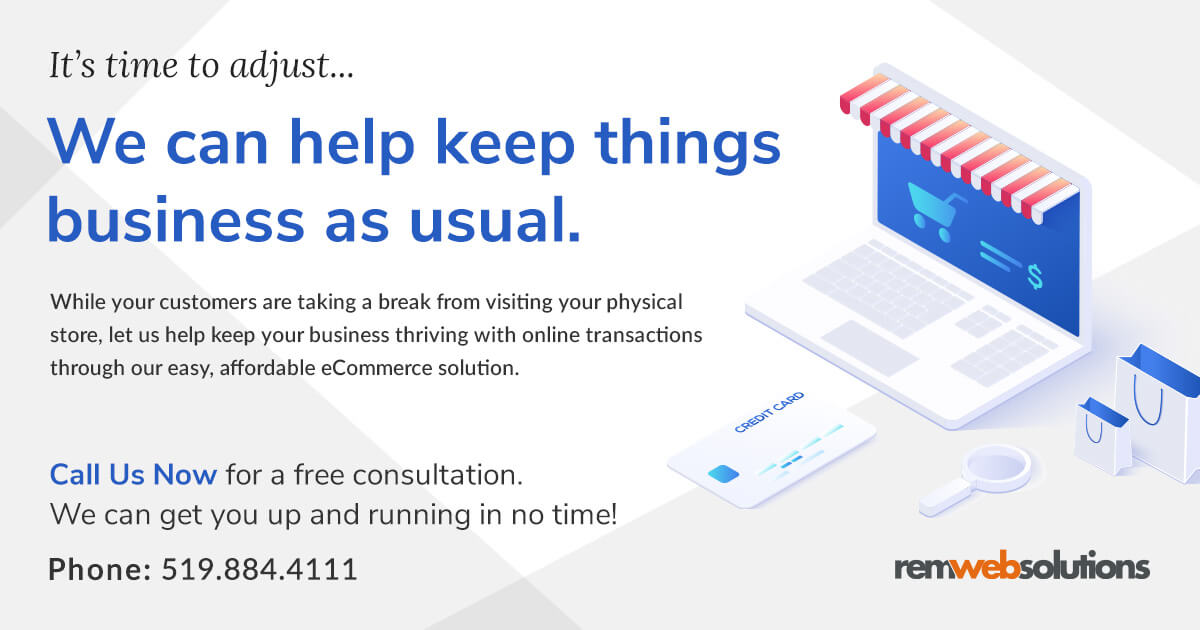 It's time to adjust...
We can help keep things business as usual.
While your customers are taking a break from visiting your physical store, let us help keep your business thriving with online transactions through our easy, affordable eCommerce solution.
Call 519.884.4111 now for a free consultation. We can get you up and running in no time!