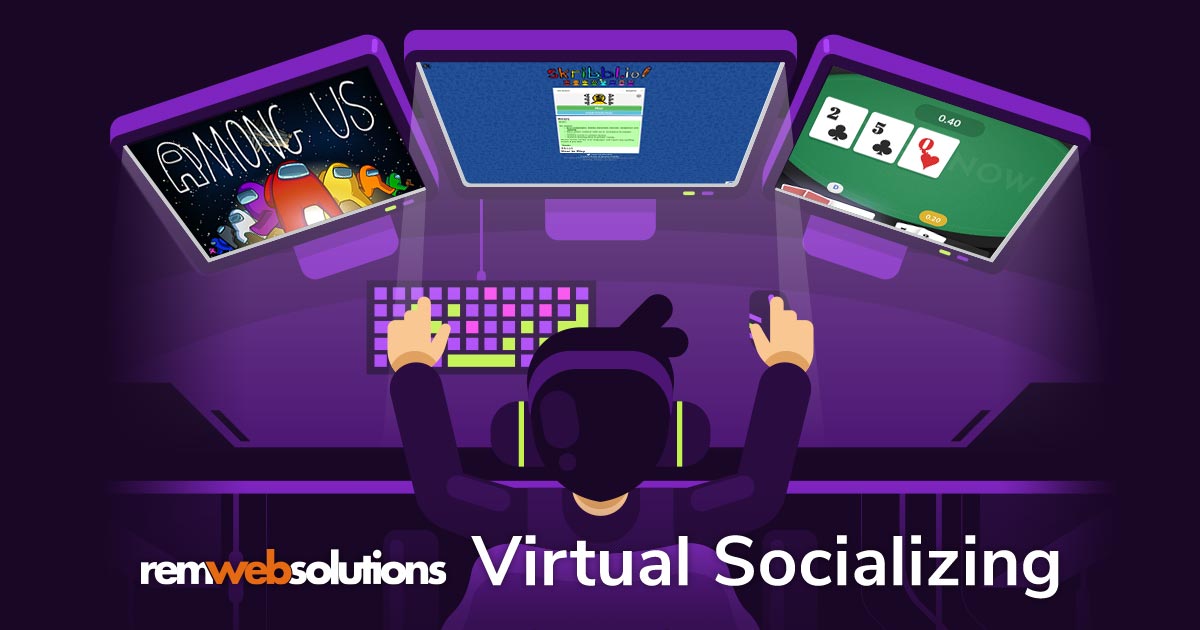 After undergoing what feels like numerous lockdowns, I think our team has really thrived in the socializing department. We all do miss each other in the office but I honestly believe being apart has brought us closer together. Cheesy I know… it's all Gouda.
Personally, I try to have face-to-face conversations with each one of my colleagues on a weekly basis. Whether I'm asking a question about a project, or just a quick call to say "hi," my teammates always answer when I call – this is something I'm truly grateful for because the team at REM is comprised of some of the funniest individuals I know.
In addition to our virtual face-to-face chats, at REM our entire team gathers on a call and collectively plays a game on Wednesdays! This weekly gathering is always filled with laughter and is the meeting I look forward to every week. I highly suggest implementing this "virtual fun time" with your teams, it boosts comradery, and pauses the stresses we all are facing right now.
In an effort to get you started here are some games that we've played so far:
This game will truly test your sneak abilities. You'll strategize together as a team to survive and have fun calling out your team members who hold the keys to your fate in the game.
Online Poker
This game really does bring out our competitive behaviours. It's a great way to learn each other's bluffing skills and push each other to our limits. It usually ends in an exciting show down that will have everyone talking.
Although I haven't played this specific game with the team yet, I hear it's quite a riveting time. The synopsis – virtual Pictionary – drawing with a mouse leads to everyone having a grand old time.
Have you played any games with your team members lately? If you have, please share them with us! We love trying new things!