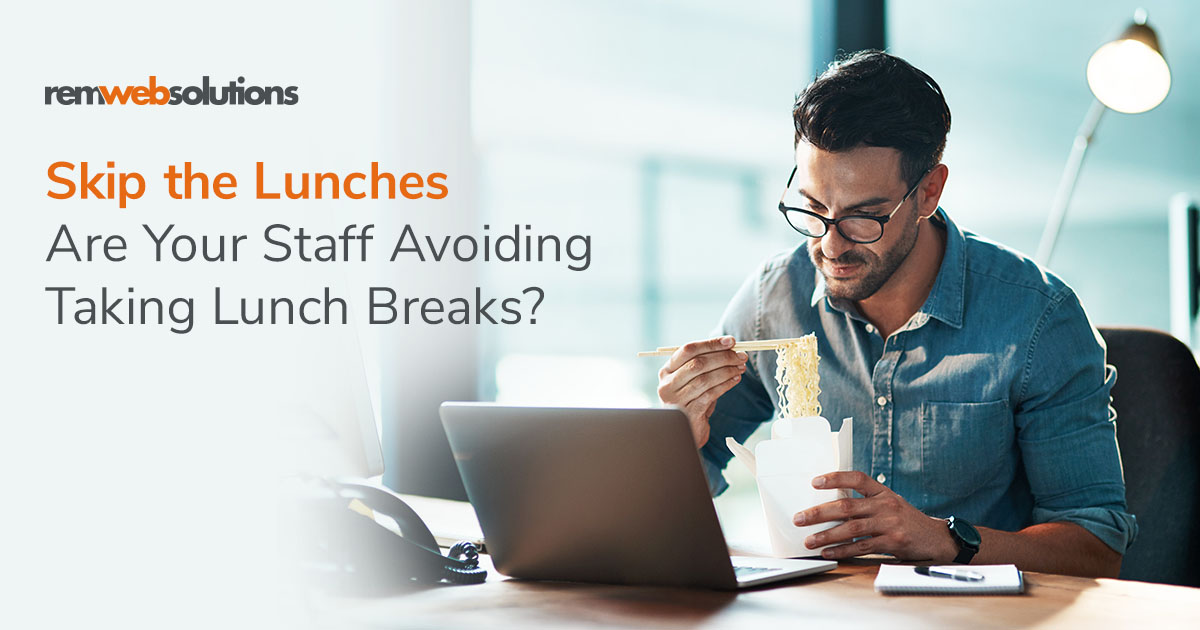 Why do some workers insist on sticking to their desks for lunch? There are a few different reasons why some workers insist on sticking to their desks for lunch.
For one, some people may feel less productive if they're not physically sitting at their desk.
Additionally, many workers feel that it's important not to take their time eating lunch to avoid getting behind on their work.
Or maybe they feel peer-pressure or pressure from higher ups to work through their lunch breaks.
Lastly, some people may feel uncomfortable being unproductive during a lunch break.
The benefits of taking a break
There are many benefits to taking a break, both mental and physical. Mentally, taking a break allows you to recharge your batteries and clear your head. This can help you come up with new ideas or solve problems more easily. Physically, taking a break can help you to relieve stress and improve your mood. By taking a break you can also avoid feeling overwhelmed or stressed, which can lead to better work quality and longer-term success.
The consequences of staying at your desk
Some workers insist on sticking to their desks for lunch, but that's a mistake. Staring at a computer all afternoon is no way to kick off a productive day. Instead, take a break and venture outside for some fresh air. You'll be more focused when you return to work, and you'll have prevented yourself from getting groggy and experiencing mood swings.
The effects of skipping lunch
The Effects of Skipping Lunch can be devastating. When you don't make the time for lunch, you're more likely to feel tired and have lower energy. This can lead to decreased motivation, crashes when mentally challenging tasks are put in front of you, and cravings for unhealthy foods. All of these can lead to health issues down the road.
How to make time for lunch
If you're looking for a way to relax and de-stress during the workweek, consider taking a lunch break. Studies have shown that taking a break, even for just 20 minutes, can help to reduce stress, restore focus, and increase productivity. There are plenty of ways to take a relaxing lunch, whether you choose to stay in the office or enjoy a bite out in the city.
Ideas for a relaxing lunch:
1. Take a walk.
One of the best ways to relax and destress is to get outside and take a walk. Not only will this give your brain a break, but it will also help to improve your mood. However, be sure to avoid sidewalks that are busy with traffic, as this can increase your stress levels.
2. Have a picnic.
Another great way to relax and destress is to have a picnic in your backyard or on a nature trail. Not only will this give you plenty of space to stretch out, but it will also allow you to enjoy the peaceful atmosphere. Just be sure to bring the essentials, like food and drinks, and sunscreen.
Conclusion:
Lunch breaks should be prioritized at all businesses for employees. There should never be so much pressure that workers are unable to take the time to pull away and eat a meal during a long workday. Although it can be a difficult mindset to get into, taking a break to allow yourself to recharge for the day is healthy and should be encouraged.