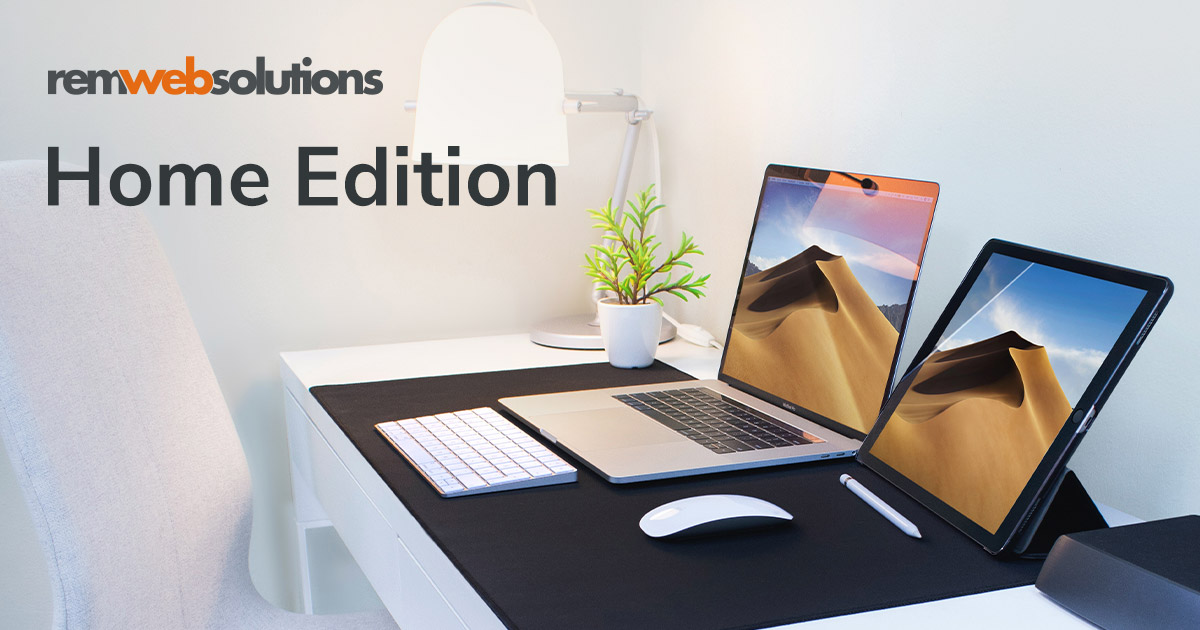 With the continuous increase of COVID cases in the KW region, our small but mighty team transitioned back to fully working from home until further notice. The WFH lifestyle is definitely something that I've struggled with in the past and I thought this would be a great opportunity for me to share some tips and tricks I've come up with over the past year to help keep myself on point.
Create a dedicated workspace
Whether it's in your basement, a second bedroom turned office, or a closet turned into a desk - having a dedicated workspace makes all the difference in the world. It was incredibly important for me to create a space that allowed me to be productive with little distractions, a place that I could go to and remove myself from when needed. If you'd like to see what our workspaces look like check out our Battle Stations blog!
Breaks
One of the things I struggled with at the start of working from home was breaking. I felt that when I was working from home, I needed to be accessible 24/7 and it caused me to burn out. It's important to allow yourself to take breaks. This time around I have kept the same rest/work cycle as I would at the office, and it really has helped me. The only thing I miss is hearing the team playing foosball (we'll get to this in another blog).
Get Dressed
I remember the days when I would say "I could totally just wear pajama's all day and work." Yes, I can but I really felt a dip in my mood and productivity when I didn't get up in the morning, have my coffee and get "ready" for work. Rolling out of bed and turning the computer on did not work well for me. I have now reverted back to my routine and take the time to prepare myself for the day ahead.