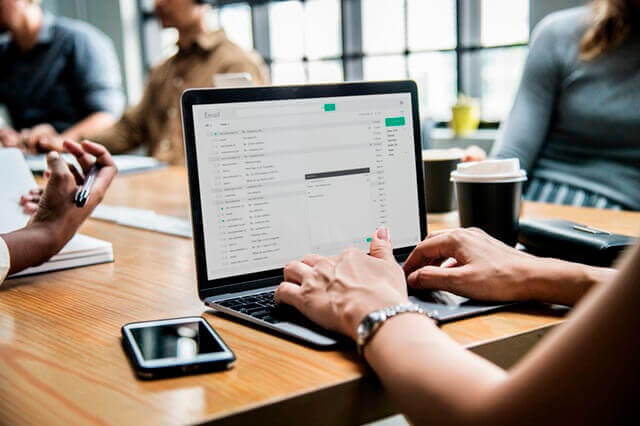 There was a time when almost all email scams were easy to spot. They were full of errors in spelling and grammar. They made absurd claims about wanting to hand you millions of dollars. Unfortunately, they're no longer so obvious. The ordinary ones aren't totally ridiculous, and some can fool experts.
This is an age when people voluntarily give the public vast amounts of information about themselves. Criminals only have to look on LinkedIn or Facebook to pick it up. In many cases, they can gather enough information to convincingly impersonate or target an individual. Instead of putting "Dear Friend" at the top of their email, they can put your name and the position you hold. They can pick up the name and title of a manager at your company and claim to be that person. Sometimes they'll set up a domain that looks almost exactly like your company's (e.g., Micr0soft instead of Microsoft) so they can put their own email addresses on it and get your reply.
The message can look very convincing. Maybe it will ask you to authorize a bank transfer. Maybe it will claim the sender has forgotten a password and needs it in a hurry. The people who concoct these messages are patient and hope for one big payoff. That's the opposite approach from the old-fashioned email scam, which hits thousands of people in the hope of fooling a few.
How To Avoid Being Fooled
To avoid being taken in, be very cautious about every unusual request in your mail. If it seems out of character or asks for something that could have serious consequences, double-check it. Make a phone call or send a text message.
There are some things you should never send by email. If you're asked for a password, don't email it, even if you're sure the request is legitimate. Email isn't a secure medium, and it's best to get out of the habit of using it for confidential data.
Even the most skilled impersonators won't find it easy to match the style and tone of someone you know. If the message feels wrong, take an extra step to make sure it's what it claims to be. It takes only a little time and could save your company from serious trouble.
Making a good impression is always important. Talk to us about how you can have a website that will make the best possible impression on your audience.