The Importance of Email Security and Strong Passwords

Email security and password safety are important for individuals and businesses alike. As online scams increase, it's important to protect yourself, your clients, and all confidential information. 
Why Internet Security Matters
Internet safety means keeping private information in the right hands. If your emails or your client's information gets hacked into or leaked, this will lead to future problems. It will also diminish client trust in your brand due to the fear of information leaks. Sensitive information being leaked, computer damage, and even identity theft are risks of not taking internet security seriously. Long story short, it will end up costing you time and money to not take this stuff seriously.
How To Choose a Secure Password 
When trying to keep your business safe, be sure to follow these tips to create a secure password.
Use a long password, at least 8 to 10 characters long with a mix of capitalized letters, numbers, and special characters. It is important to note that this is a minimum, and you should generally try and use as many characters as the password field allows, with as much variety in the characters as possible.
Whatever you do, do not use the same password for every account you have. Even if the password is extremely secure, if it gets hacked in one location, you will lose literally everything that you use that password for. This includes banking info, social media accounts, the login password for personal or work computers, and even online gaming accounts.
Do not use personal information about yourself as a password, such as your birthday or the name of someone in your life, as this information can easily be found and used to hack your account.
There are programs such as KeePass which allow you to store passwords in an encrypted way to avoid letting them slip into the hands of a hacker, all the while allowing you to keep them in a well-organized list for reference. It is terrible practice to physically write them down, but if you do decide to write down your passwords somewhere, consider using a code that only you understand to avoid prying eyes from attempting to use it.
If available, consider using a password authenticator. These are usually either physical devices (see image below) or are attached to an app on your smartphone. They work by generating a random number or password every 10-12 seconds which a user must enter in addition to a password when logging in, and basically provide an extra layer of security. These are common for some high-security companies and banks, and employees are often required to use them to access workplace computers.
If you are not keeping a record of the password, use a sentence or phrase as the main base for your password to allow you to remember it slightly easier. Create an idea involving a memorable person doing a unique action with an object, and form your sentence. Then, using that sentence select a few characters and add in various numbers and letters. For example, if your sentence was "the Joker lifted a toaster with his elbow" your password could be something like "[email protected]" 
Change your passwords every few months to keep yourself safe from hackers, and to interrupt any ongoing attempts to crack your passwords.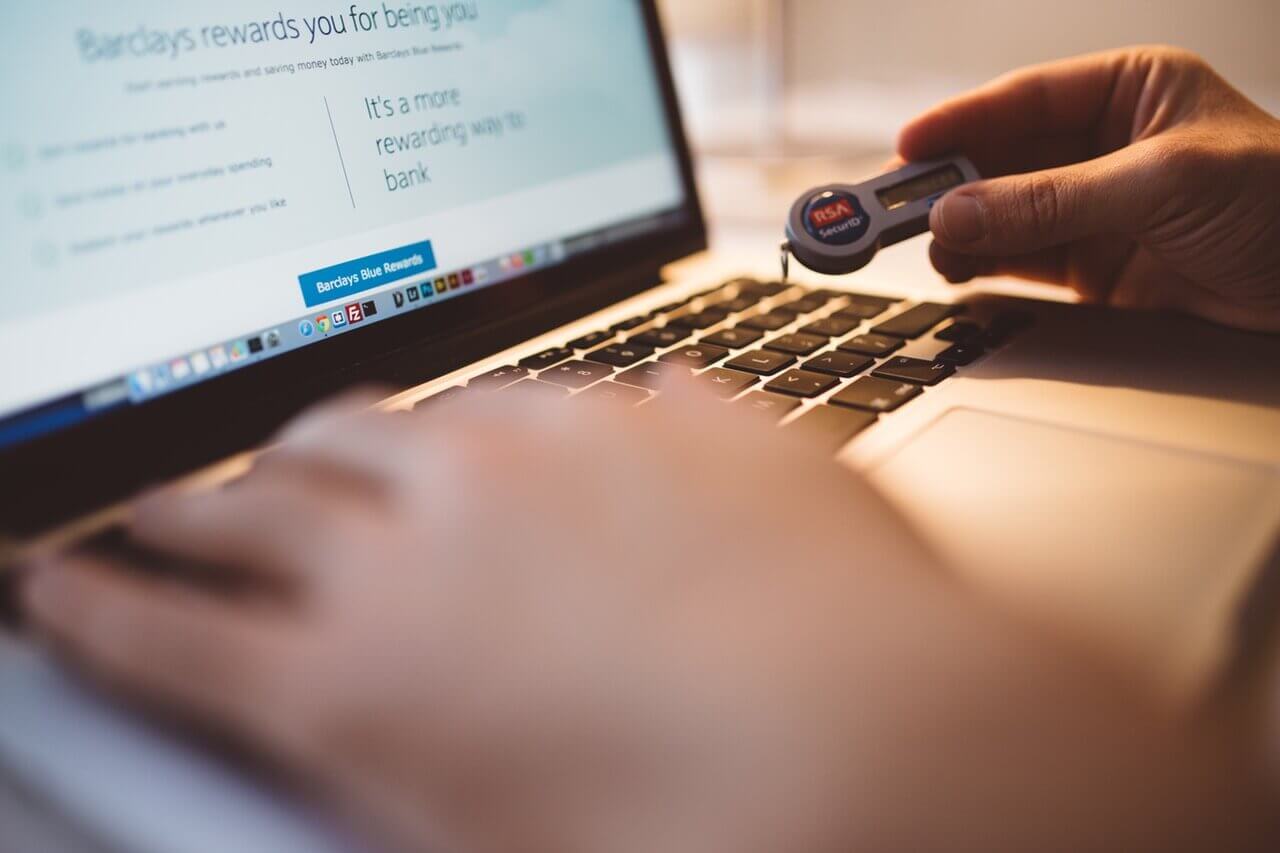 How To Recognize When an Email is a Scam 
Along with keeping yourself safe by creating strong passwords, it's also important to determine whether or not an email is safe or not before clicking it. Make sure you know the sender before opening a message, and if you have never received an email from the sender, be wary.
Never open an attachment or links from an unfamiliar source. Check whether or not a link is legitimate by hovering over it (but not clicking it) and checking the bottom of your screen. Be extremely cautious of any links that are not a common .ca or .com domain.
If the sender is asking for money or giving you information about rewards, check facts and never share personal information through email unless you're completely sure it's safe (in fact in this case, it is best to just remember the saying "If it sounds too good to be true, it probably is"). 
If you are receiving a high volume of scam and spam emails, consider using a spam filtering service such as FuseMail (which we offer starting next week as a part of our email package). These services will do most of the detective work for you, and you won't even see 99.9% of the spam emails as they will be stopped before they ever get to your mailbox.
Be sure to include opportunities for customers to share information or questions about scams in your web design, through forms or contact links. Ask them to let you know if any scam emails appear in their account attempting to impersonate you or your company. This way, your clients will know to trust you and you'll be aware of fraud attempts and possible disclosures of sensitive information. 
If you have any questions about this, or even have personal stories about this you would like to share, feel free to reach out to us at our Support Email. You can also contact us here through our website.