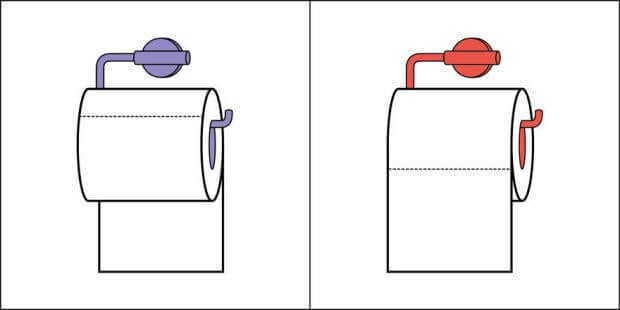 In this world I have realized there are always two kinds of people. Those who see the glass half full, and those who see it as half empty. Tomato, tomato right?

Tea or Coffee? Apple or Windows? Analog or digital watch? Eat the crusts or don't eat the crusts? Star Wars or Star Trek? No matter what you think, sometimes there is no correct answer. Just because you do something one way and someone does it different doesn't make either of you wrong. 
A Tumblr blog I have recently stumbled upon is the work of an Art Director by the name of João Rocha. In his blog, he illustrates minimalistic examples of these two kinds of people. I encourage you to click here and check out his work.
What type are you? Either way, you're not right or wrong.