On nice days the REM team likes to get outside and visit our neighboring park. Here we like to occasionally eat lunch, play Frisbee and boccie ball. It's a nice way to get out of the office, stretch our legs and get some fresh air.
The park conveniently being beside our office has always been a nice perk. We have even used it in the past for a quarterly event in which we built an obstacle course.
Below is a quick .gif animation I created of Christine throwing a Frisbee to me. Enjoy!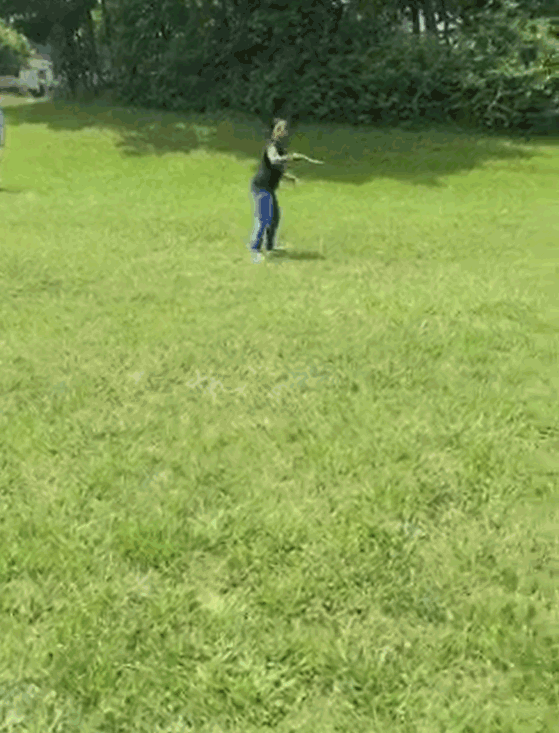 "I wondered why the Frisbee was getting bigger....
... and then it hit me."