We often don't take the time to tell people how proud we are of them so I wanted to take the chance to tell everyone what an amazing team we have at REM.  We have been working really hard this year to deliver exceptional design work, great new tools to manage your website and superior customer support for our customers.  I am so proud of our team in all of their accomplishments but I wanted to highlight a few.
Everyone at REM works hard each day for our clients to come up with custom designed websites that not only look great but are designed to engage their target audience.  Our team has been chosen for the 2019 Consumer Choice Award in Web Design for Waterloo Region.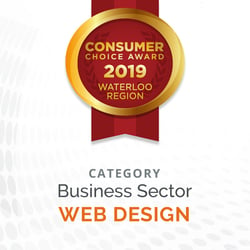 Award winners are the result of a in-depth, consumer evaluation process.
It involves the gathering of unbiased consumer opinions, calculated and vetted by some of North America's leading market research firms.
I am also extremely proud that we have exceeded 50, Five Star Reviews on Google this year.  This is also a proud accomplishment for everyone at REM.  We all work hard for our customers to live up to our #1 Guiding Principle which is Customer Success Comes First..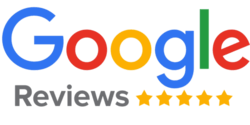 Have a look at the most recent reviews from our customers.
"It was a pleasure working with REM Solutions to redevelop my business website! They were patient, comprehensive and genuine about understanding my business needs and how to best represent that on my new site. I continue to appreciate the great customer service they have to answer all my questions as new web design ideas pop into my head! I would definitely recommend them for any non-techies out there looking for a new or refreshed website."
---
"Excellent group to work with, friendly, very responsive, and full of helpful advice. The design of our new site came out looking great and we are very pleased with the added features and the ability to manage our content through their [email protected] CMS. Would recommend."
---
"REM helped us to design a website that worked for us! They were great to deal with throughout the whole process. The team we worked with was extremely professional, supportive and always quick to respond. We had a fantastic experience!"
---
What I love the most about these comments is the common theme about how great our team is at what they do and how supportive they are of our customers.  When I meet with people, I tell them all the time that we are not the only ones who can offer them a great website.  What I do know is we offer the best support for our customers not just during a project but throughout the relationship.