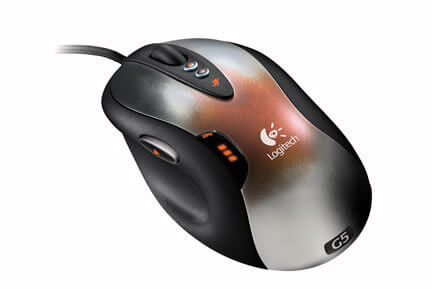 After almost 10 years, I am still using the Logitech G5 as my daily driver. I have worn the paint off of three spots, and have contemplated replacing the teflon gliders on occasion, but this thing hasn't let me down once!
Out of curiosity I looked at my options for replacing this mouse, and apparently I am not the only person to want another one. The going rate for this mouse is $265 which is about $200 more than I paid in 2005. Yikes!
In unrelated news, I have an unspecified vintage computer peripheral for sale that has appreciated over 4 times its original worth. It may or may not contain missing paint in 3 areas, and may or may not require new teflon gliders. $250 CAD - Makes a great stocking stuffer or host gift for that discerning geek in your life.