We recently finished building a new module called Form Builder and, as the name implies, it allows our clients to build and manage their online forms.  
I remember hearing about this module in its early stages, and I was super excited to hear what the team was planning to include in it.  Now that the module is built, I am really impressed with all of the additional functionality that was added to this tool and how easy it is to use.
You can create as many forms as you wish.

You can control which website page(s) the form is displayed on.

You can control which fields are included on your form.

You can control which field(s) are mandatory.

You can allow those submitting a form to also upload a file(s).

You can control which files types are accepted (from a large, varied list).

You can save the user's submission details to a CSV file.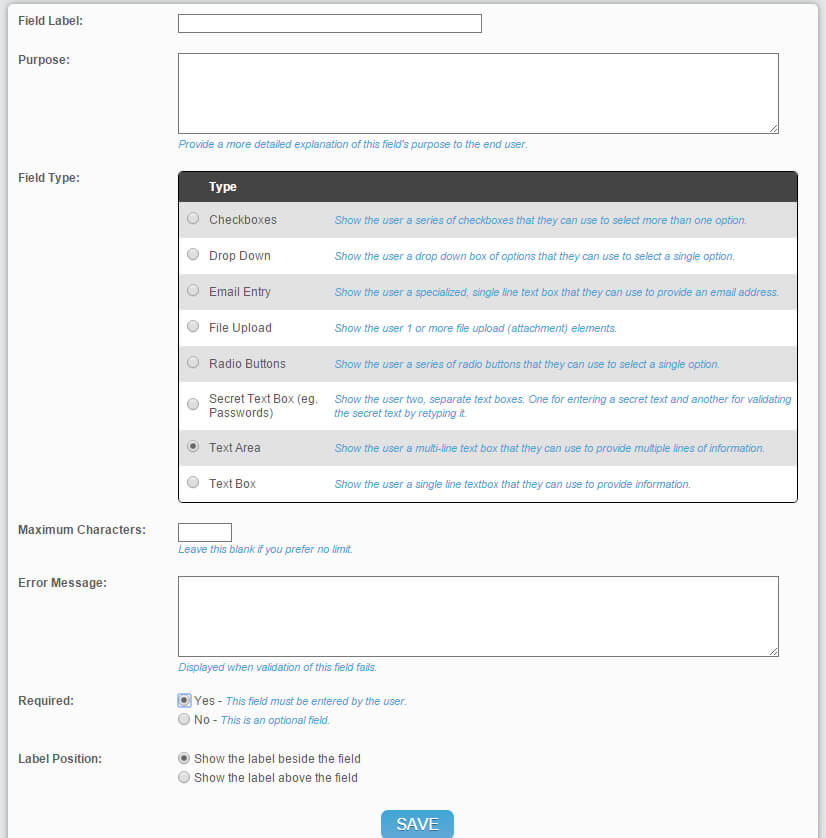 You can select which administrator(s) should receive an email notification when a form is submitted.

You can control the Thank You message that is displayed after the form is submitted.

You can create your form and keep it disabled until you are ready to make it live.  Once the form is activated, you can disable (and then re-activate) it at any time.
There are other great features as well, but these points are the common areas that we know our clients want to have control over.
Our very own Ryan Covert was the brains behind this fantastic tool.  Kudos to you Ryan!  Nicely done.