It was a great day of Halloween fun at REM! On Friday, October 30th, we had halloween candy treats and people dressed up in their costumes. Sean S. dressed up at the Windy Guy (inspired by a costume from a show called Cougartown), and I dressed up as a Housewife Zombie (complete with a bloody apron and blonde wig).
Of course it was a great opportunity for a photoshoot. We took some photos together using a selfie stick then went outside for some cool shots. We made Sean look like he was getting swept away by the wind.
Sean had a great idea of taking pics inside the building. There's a really cool, old elevator we used to take scary, zombie photos. I took the opportunity to use my Photoshop skills to make my eyes white and make a grungy, dark effect.
 Here are a few of the photos we took: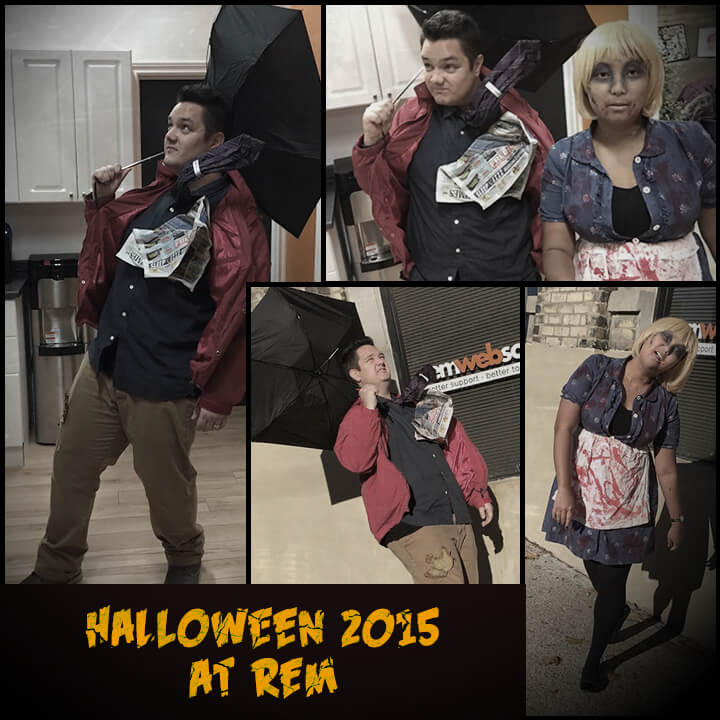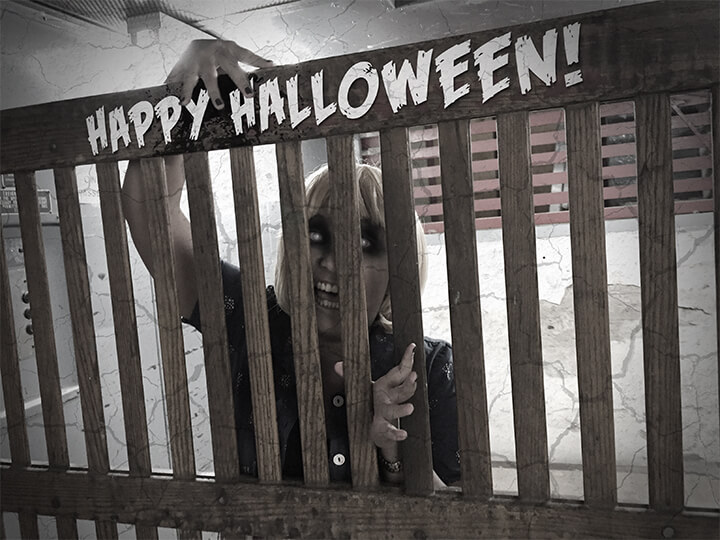 As you can see, Sean was blown away! 

 

Happy Halloween!