Being a Fur Mom to my Beagle is by far one of the greatest things about my life. I'd like to introduce you to my little love: Hunter Spencer.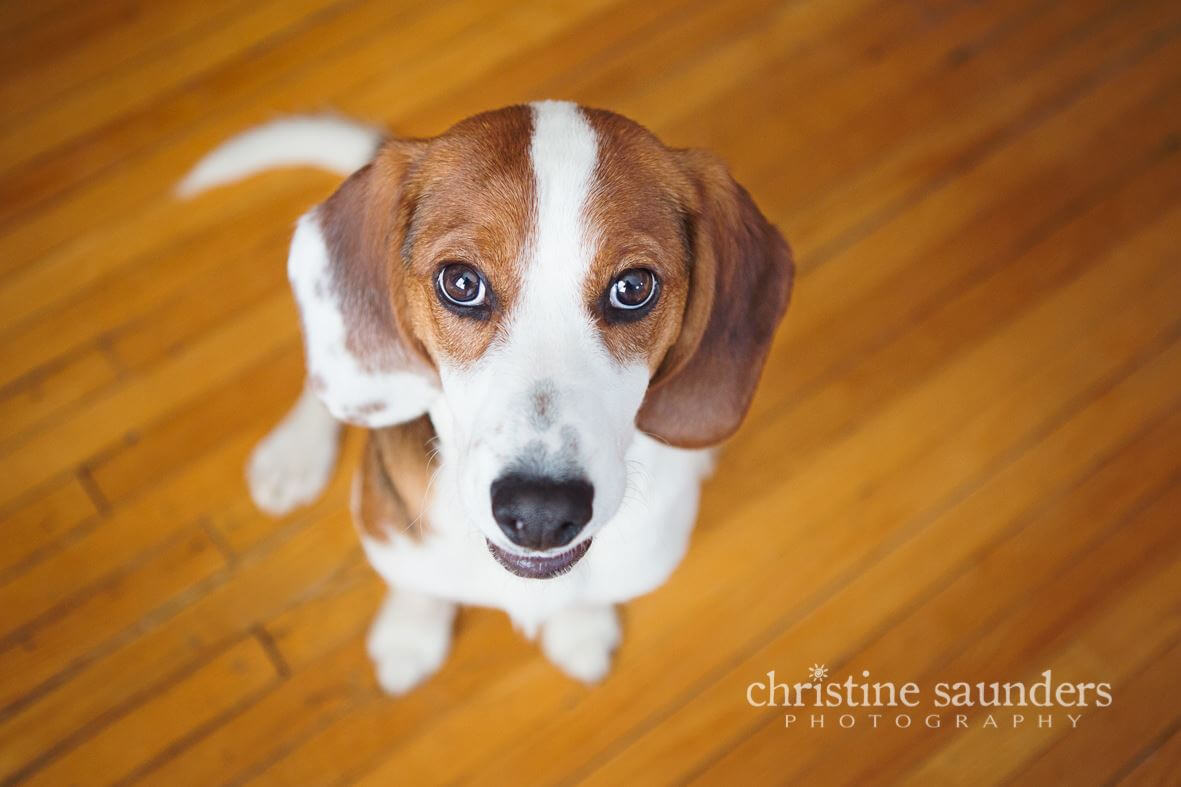 Hunter is a 2-year-old, pure bred, bundle of crazy, and I absolutely adore him! Being a Fur Mom to a Beagle, has its good moments and not so great moments. Hunter is by far one of the most loving dogs I know; he's loyal, entertaining, and cute as a button. The main difficulty in owning a Beagle is that he's a "working dog." His natural instinct is to hunt, which makes our city walks incredibly difficult – nose to the ground, pulling and barking. It's always an adventure with my little stink.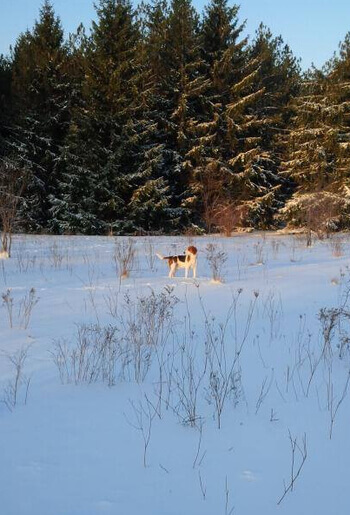 For those of you dog owners out there, the majority of you would agree that we would do absolutely anything for our "Fur Babies," this year was no exception for me. Since Hunter does have an abundant amount of puppy energy coupled with his inherent need to run and find, I have no choice but to take him out to the forest to let him burn out his excitement. There are a few dog parks in the region; however our favourite spot is at Kiwanis Park. Every Saturday morning, just as the sun comes up, Hunter and I hike about 2 km into the forest at Kiwanis, there you will find a large, enclosed dog park. As you can see it's absolutely stunning. Whether rain/shine/snow even -30 degree temperatures, we are out there watching the sunrise. I would highly recommend the Kiwanis Dog Park to anyone, it's beautiful, peaceful, and the pet owners are always kind, and the dogs are incredibly playful. There are washrooms on site at the entrance; free parking is available, beautiful scenery (we've seen deer along the trail). Upon entering the dog park there is a garbage bin, and poop bags in case you forgot yours!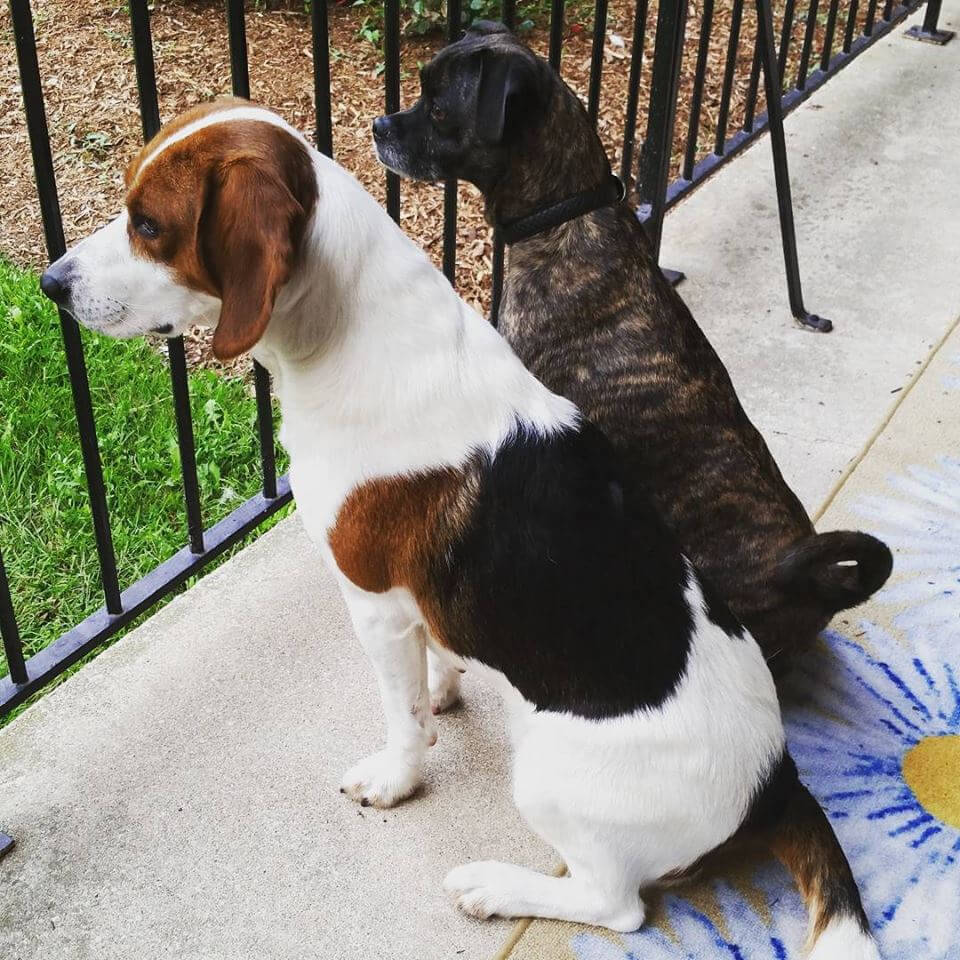 Aside from city walks and dog parks, Hunter, like his mother has lots of friends! Meet Maksim (Maks), a 7-year-old Terrier mix. Having play dates set up one on one with another dog is a great way to continuously socialize your pet! We had the opportunity of having Maks stay with us for two weeks last summer. After a couple days of adjustment, the boys started to play and wrestle, eat and sleep, as well as protect me! As you can see, they are my little body guards. After Maks went back home, myself and his owner made sure that we continued to have play dates for them. They remember each other, they play incredibly well together, and most importantly they understand each other's boundaries. They have a full functioning friendship that keeps them both social and tired!
I hope you enjoyed reading about my Fur Son, and both Hunter and I would absolutely love to see you out at the park with us one day!