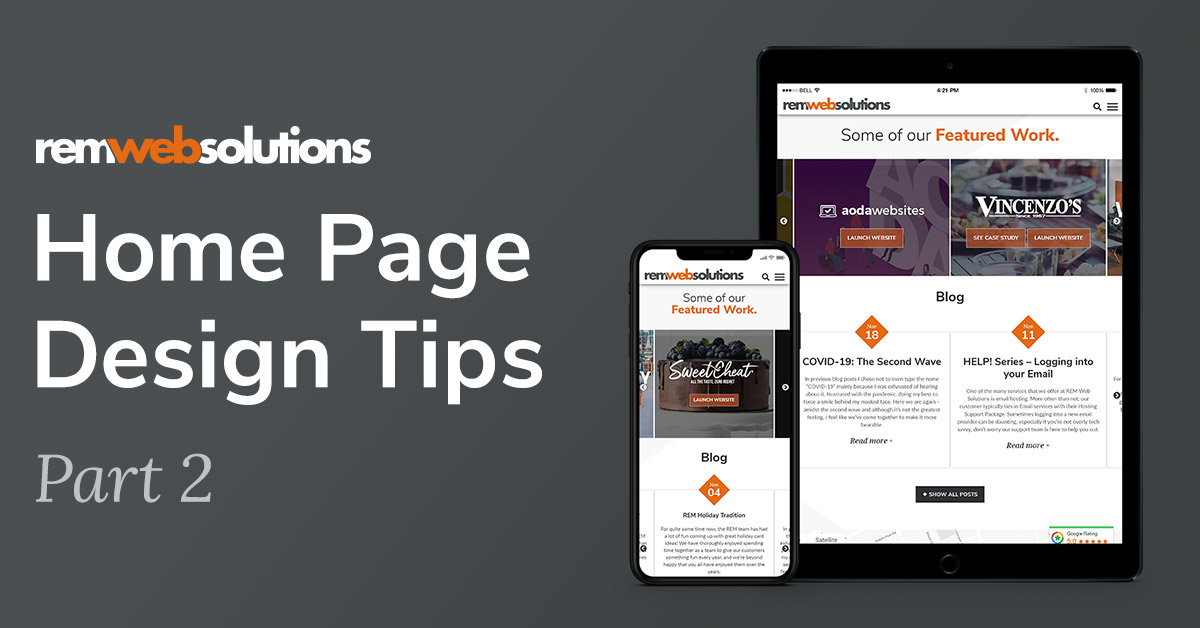 Now that we have gone over the foundational aspects of a home page, we can dabble a bit into Branding. Your lead Graphic Designer will help you establish the overall look and feel during the design process. It's the most fun part in my opinion because this is where you truly get to express who you are through emotions that your viewers feel when they view your home page! When we talk about look and feel we are referring to the colours and fonts – one key thing to remember is consistency.
Colour Us Simple
Using our website as the example, our primary colours are orange and dark grey. There are shades of much lighter grey throughout to complement the imagery and the primary colours. Notice that orange is used sparingly as it's a very strong, prominent colour which naturally draws the eye. Hence, it's only used for important elements such as action buttons that we really want users to click on and to highlight certain headings. The colours are not only on-point with branding, but they're also AODA compliant.
It Feels Like Home
"Feel" aka overall tone is something you do not want to miss when it comes to your home page. It's important to think about what you are trying to convey. Is your company approachable, friendly, laid-back, corporate, luxurious, natural, etc.? As our website as the example, we convey that:
We're technologically savvy by showing current devices (laptop, smartphone, tablet, monitor). And our website is responsive and looks great on every browser/device.
We're fresh and creative using modern fonts, angled backgrounds and shapes. Our creativity is also shown in the work we've done for our clients.
We're reputable; our portfolio shows we've worked with well-known companies.
Although it sounds quite simple, determining the look and feel for your website and home page is a lot harder than it sounds. Our designers are here to help guide you through the process. As we build our relationship with you throughout the process, we'll be sure to nail it down.
If you're thinking it may be time for a refresh let us know; we would be happy to give you some ideas!