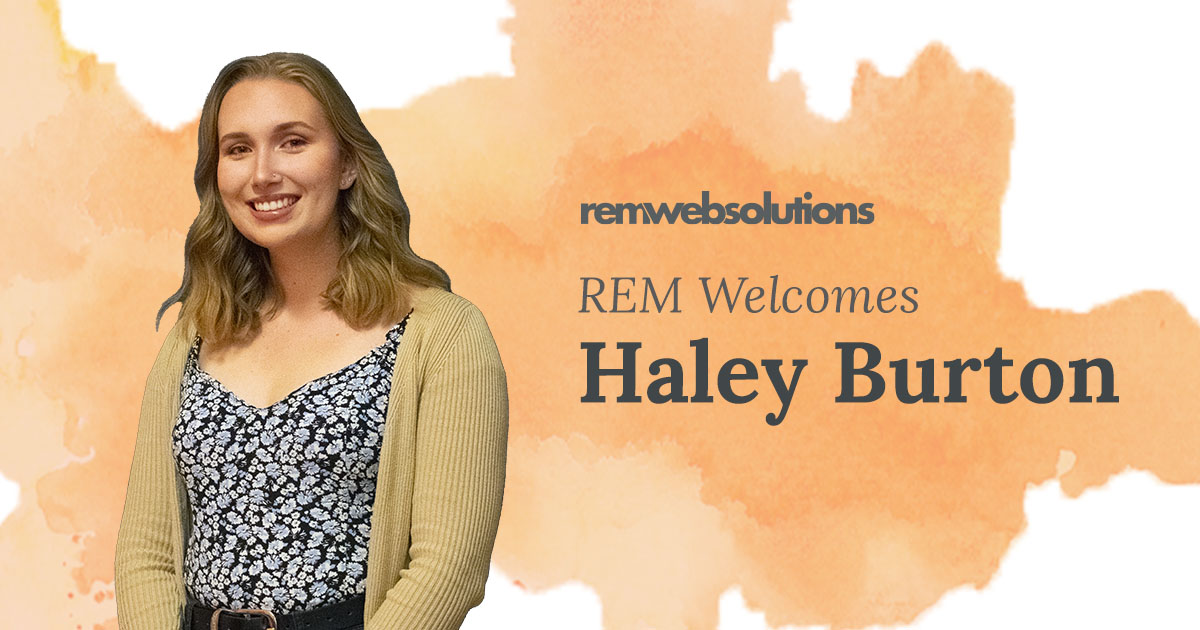 We're very excited and overjoyed to welcome Haley Burton to the REM Team as a Graphic Designer! Get to know more about Haley, and her likes & dislikes below.
---
At Work
Role at REM: Graphic Designer
Education: Advanced Diploma for Graphic Design at Conestoga College.
Something That Makes Me Smile at Work: Working with creative people in a positive atmosphere!
---
Favourite
Web site: Spotify! Im always listening to a podcast!
Movie: I love comedies. I can probably quote any movie with Will Ferrel in it! 
Food: I always want sushi! I love cooking and trying different foods!
TV Show: I love sitcoms! I've watched How I Met your Mother completely three times through! I also enjoy a good thriller.
Musical Artists: I listen to a plethora of different music, from 70s rock, 90s alternative, to current rock and bubblegum pop. I love Jack White (+ The Raconteurs), Peach Pit, Black Keys, etc.
Time of Day: Evenings.
Season: Summer! Summer! Summer!
Places in the World: St. John's, Newfoundland. Such a beautiful place with very kind people. I would love to travel out west next!
Recreational Activities/Hobbies: Taking care of my plants! Going to the gym, spending time with friends/family, and painting/crafts. I'm also a foodie!
Sport: Pitcher for girls fastpitch, hockey.
App: Tiktok. It's not my fault.
---
Least Favourite
Food: Canned tuna! Ew! I'm a huge texture person. Sometimes I decide I don't like something halfway through eating it.

Activity: Carrying things.
Time of Day: Anytime before my body naturally wakes up.

Season: Winter. Except if it's Christmas. But the day after I'm over it.

Place: Crowded places.
---
More Info
Best Thing Someone Said to You: Shoulders back, chin up. You're beautiful. Be confident in yourself and you can do anything.
Life Motto: Take it easy.
My Hero: My grandmother. She was such a huge support and a strong woman!
One of the Things I Find Fascinating: Afterlife. 
Most People Don't Know This About Me: I have half of a rib!