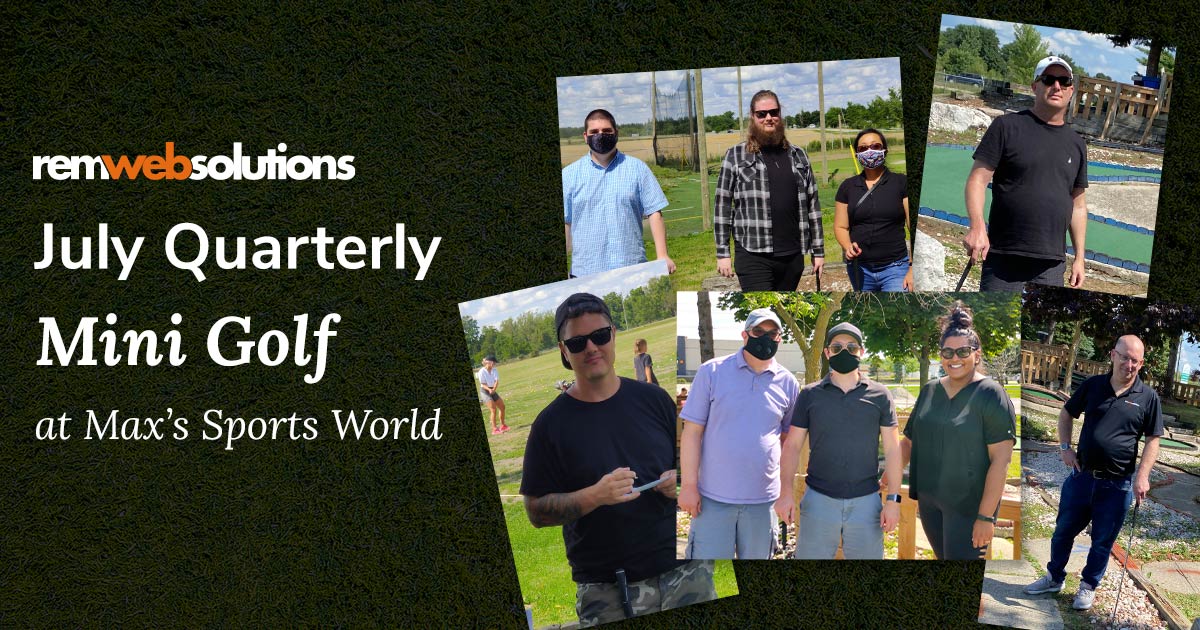 Last week, we had our July Quarterly Event of Mini Golf at Max's Sports World. It's been so long since we had a Quarterly! Our last one before this was in January when we played retro games at Pin Up Arcade. That's because the team-building event we usually have at around April was cancelled due to COVID. This particular event was special because there were a couple of my colleagues that I had not seen in person since January. Plus, we've welcomed back Shauna into the team!
We enjoyed the sunny, summer weather though it was definitely very hot that afternoon. We split up into 3 teams of 3:
Rob, Matt and Sean S.

Sean L., Sean M. and myself (aka Dev-Sean's and me!)

Ryan, Todd and Shauna
We played 9 holes in the Blue Course, all the while practicing social distancing and/or wearing a face mask. Beyond a doubt, the highlight for me is Sean L.'s (aka Legger) "chipper" move! I totally LOL'd (laughed out loud) every time he did the trick. And what an impressive trick it was! By "chipping," he jumped the ball pass the barrier, thereby cutting down the strokes it took to get to the hole. It was a risky trick as one time he chipped the ball and made it fly out into some bushes. (Side Note: please excuse my golf terminology or lack thereof as I'm no expert in the subject.)
There was a lot of comradery between all of us with a lot of cheers and helpful tips throughout the afternoon. It's always very amusing and memorable when we play our quarterly event games.
A team that plays well together works well together!