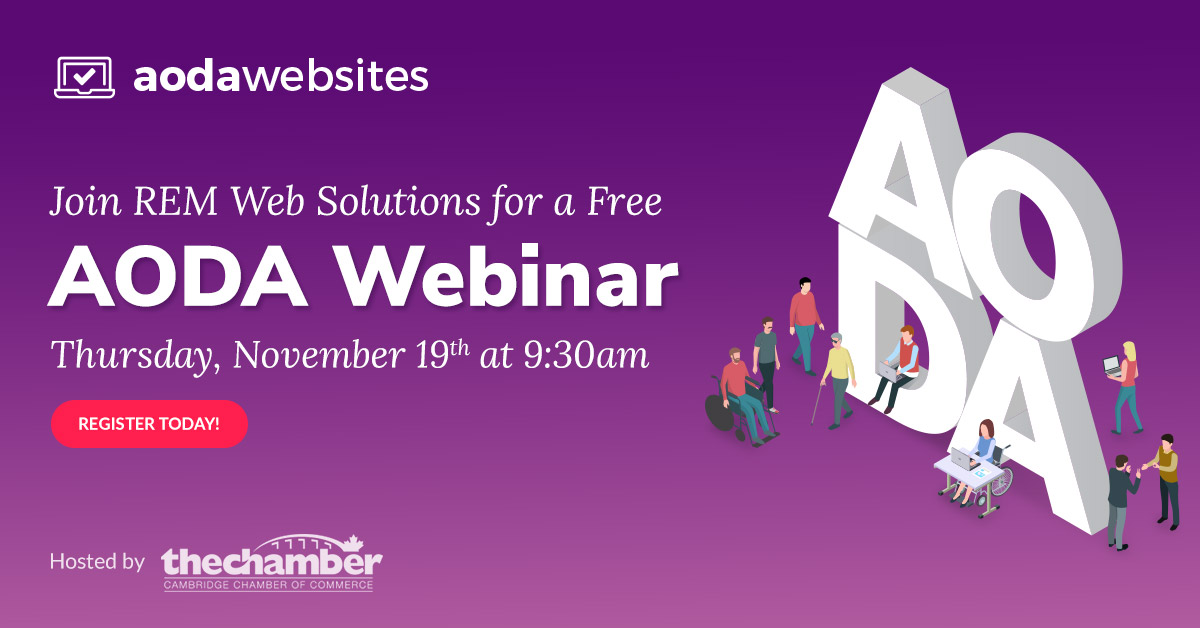 Join us on Thursday, November 19th at 9:30am for our free, AODA webinar!
Our AODA (Accessibility for Ontarians with Disabilities Act) certified Graphic Designers: Sean Sanderson and Christine Votruba have put together an engaging webinar that explains what it is, how it affects your business and its design factors with resources to help make your website complaint.
Hosted by The Cambridge Chamber of Commerce, the virtual event will be held through Zoom; please register in advance so that we can send you the link and details prior to the event.
To register visit The Chamber's event page.
Stay tuned for future webinar dates! For more information visit aodawebsites.ca.