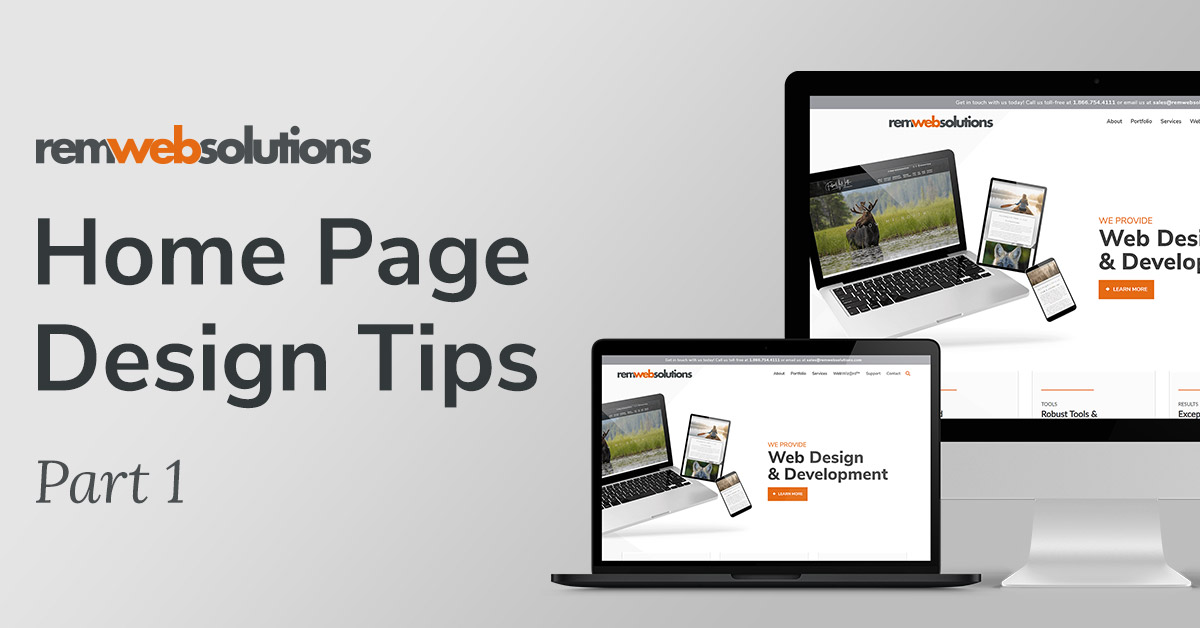 Now that you're part of our REM Team and as you navigate the process, we figured we'd put together a little guide to help you and your designer create a great website together. Over the next few posts, we'll walk you through things to keep in mind while collaborating with your designer – also useful when updating any content on your own.
Purpose
It's easy to forget when designing your home page to think about what the intent is of your home page. The key word that comes to my mind is engagement. We want to attract the user/viewer to dig deeper into your website. Your home page should ignite excitement and curiosity so that your audience feels encouraged to read and investigate further in regards to who and what your company represents and what services and/or products you offer.
Show Off a Little
Your home page is also the spot to impress your potential and current customers, you've done incredible work, you have fantastic products so provide some teasers that captivate customers (even existing ones). You'll notice on the REM Web Solutions home page, we have a "Featured Work" section and this allows us to not only showcase our talent, but help our customers build a vision of what they can get!
Manage Expectations
Now that you have provided some teasers of work or products that you carry, you have already established what your customers or potential customers can expect from you. They should know exactly what you do or what you sell right away – even if they have not visited any other page. This is a great way to highlight your professionalism as a business that offers impeccable services or high-quality products as well as provide potential customers with insight on what they can expect while conducting business with you.
"All Aboard!"
Your home page should always have key "call-to-actions"; think buttons and callout sections that get your users to go to internal pages and encourage them to do something like contact you (email, phone, visit your office/store, etc.) You want them to browse and learn more about your services or products and book time with you. Your home page is a great way to summarize what you do and help promote further engagement into your website.
If you're still unsure about how to do this, talk to your lead designer or give us a call!