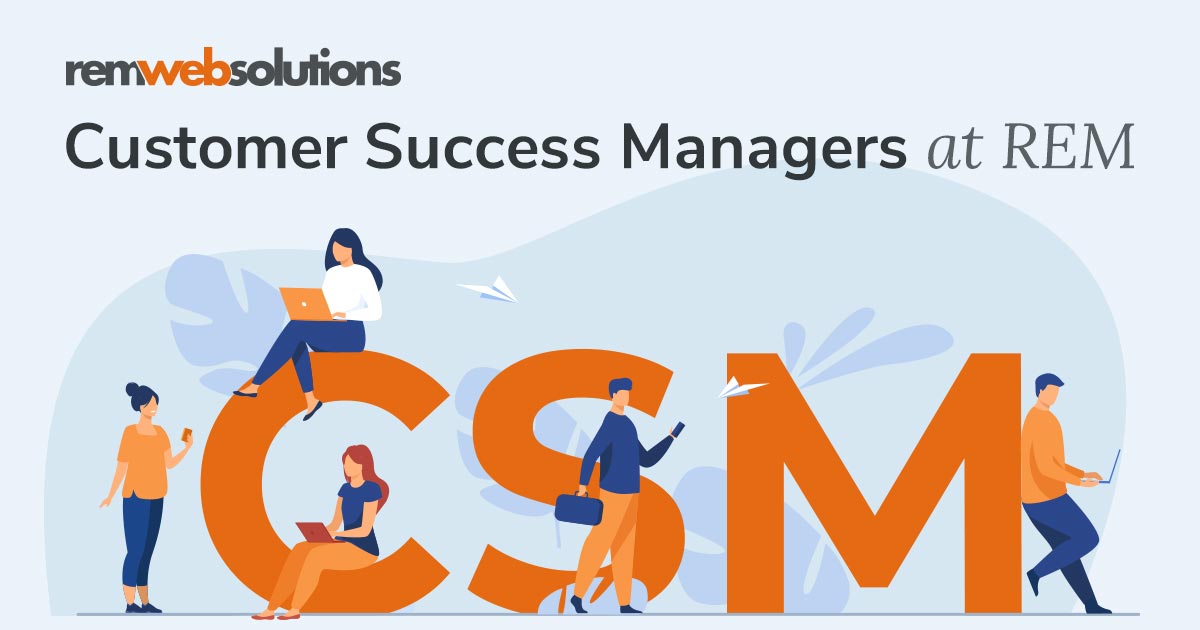 Our REM team consists of many different roles, in this blog I'm going to highlight some of the responsibilities of our Customer Success Team. Our Customer Success Managers (CSM's) at REM act as hybrid contacts for you from the start of your journey with us, through the deployment and are here to support you after your website goes live.
The Early Stages
At the beginning of your project, CSM's will typically reach out to start the discussing the hosting portion of your contract with REM. This includes transferring any domains, setting up DNS and email hosting. During this time, we explain the hosting packages that we have to offer you, discuss the importance of SSL Certificates and most importantly introduce ourselves!
Testing and Site Review's
Once your site is built and tested by developers, the CSM's will do a second round of testing. At REM we take testing your website very seriously to ensure that we hand you the best functioning website that we can. Once your site has gone through the rigorous testing stages, we reach out to you to schedule a Site Review (this is my favourite stage). A site review is the first time you see your website in its functioning form on our staging server. It's typically a 15-minute conversation between you and your CSM reviewing the site together and discussing the outcome of the design/development of your site based on your engagement letter and concepts.
Training
WebWiz@rd is a fantastic tool, it is user friendly and easy to navigate. CSM's are armed with the knowledge and tools to provide you with training that is simple for you to understand and empower you to continuously update your website all on your own. We have many different modules ranging from our media collections, blogs and newsletters, eCommerce platforms and many more customized solutions based on your requirements. Our CSM's will show you the ropes and guide you through managing your website.
Support
One of the most important aspects of our business model is to ensure that you always feel supported. Whether you're struggling with changing something on your website, or something isn't functioning the way you predicted, our CSM's are here to support and help you. Whether you send us an email, or give us a call we'll be sure to listen and help.
CSM's at REM are here to build relationships with you and our goal is your success!