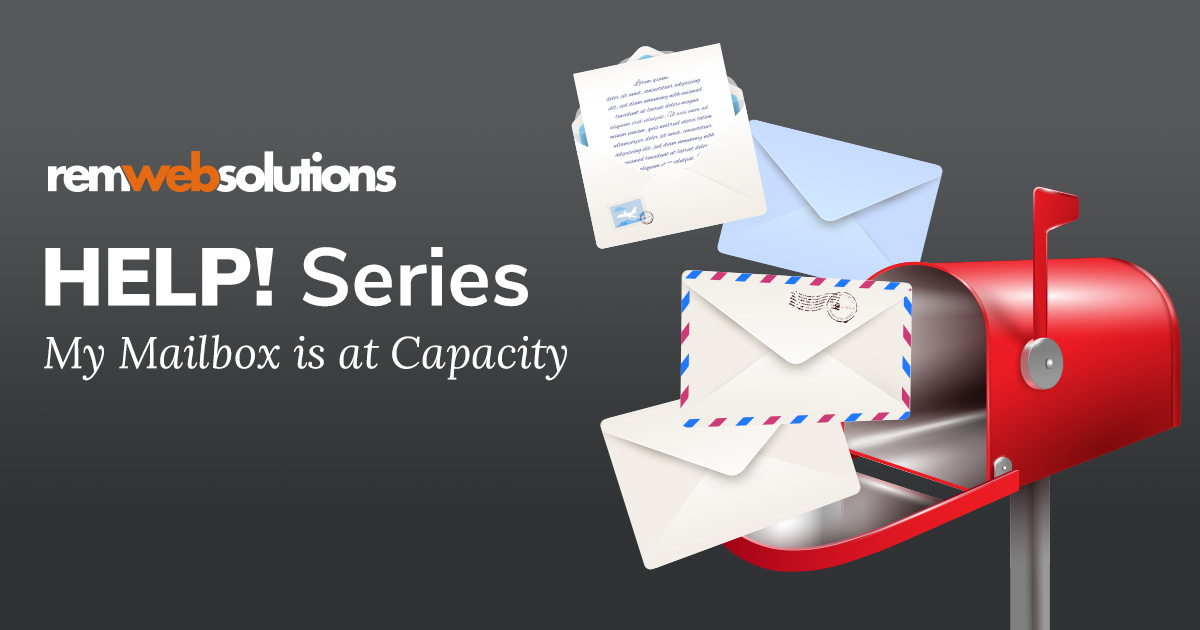 One of the most common support questions that we get at REM involves our clients email hosting, and we get it – if something isn't working right with your business email it can be rather frustration. The most frequent issue that support receives is our clients reaching their mailbox capacity and cannot receive emails.
---
How can you prevent this from happening? Let's chat:
Clear out your Mailbox
More often than not we tend to keep emails for a long period of time. I have a really bad habit of not clearing out my mailbox. On a weekly basis I go into my mailbox and delete any old emails that I no longer need, this include a quick look through any folders. Once I've deleted emails that are no longer required, I always be sure to empty the deleted folder as well!
---
Use a 3rd Party Email Client
This is one thing that you should be doing regardless, REM gives you access to your email via a webmail account, it's a basic platform that allows you to login and manage your email account. We do highly suggest that you configure your email addresses with a 3rd party Email Client such as Outlook, Gmail, or Thunderbird. Using these clients allows you to extend the use of your emails – it also helps you manage your storage. Most of these clients allow you to create personal folders which will remove them from the webmail and store them locally opposed to on our servers.
---
Increase your Support/Hosting Package
If you've exhausted all of these options, I would definitely suggest talking to our support team to determine if you can increase your mailbox storage or increase your hosting package to provide you with more email storage.
---
If you have concerns about consistently reaching your email capacity, please reach out to us at [email protected], we'll help you determine next steps and review your package options.