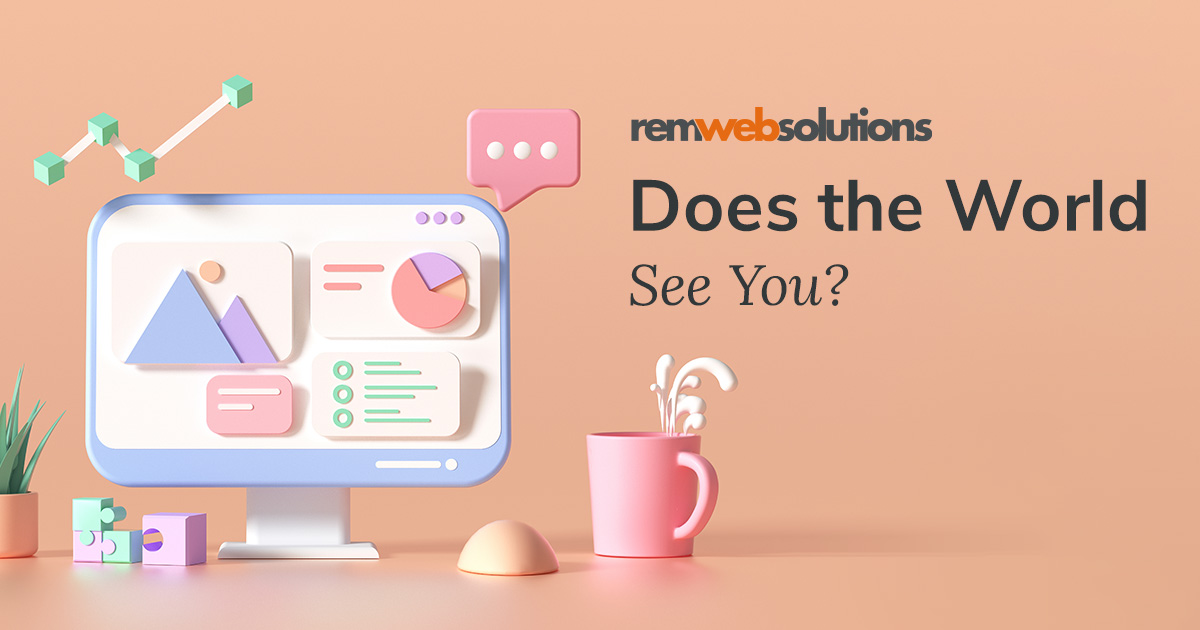 It's been over a year of some businesses struggling to stay alive as a result of the pandemic. This year has taught us how to restructure our teams, building work from home infrastructures, taking every precaution in the book for essential workers that are required to physically be around each other. This year has truly taken a toll on our businesses, unfortunately some were forced to close their doors, but many were able to adapt, and with the inevitable changes that we face moving forward we see new opportunities and new businesses rising from the ashes of COVID-19.
As we continue to soldier forward, now more than ever is the perfect time to re-evaluate your business' online presence. Do you have one? Do you have social media accounts? If you do, are you easy to find? Are you attractive to your target audience? Are you reaching your target audience? These are a lot of questions I know, but having an online presence is the most important thing you can do for your business today and it's extremely important to make sure you're doing it right.
Websites
I know this sounds strange, since most companies do have websites, but it's something that we need to bring up, having an updated website is incredibly important these days. Here are a few questions I suggest you ask yourself in regards to your website:
When was the last time you did a redesign on your website?

Is the information that you have on it accurate with the services and products that you have to offer?

Is your site responsive – meaning does your site automatically change based on the device it's being used on?

Is your contact information up to date?

Do you have links to your active social media accounts on your website?

How are you ranking in terms of Search Engine Optimization?

Is your website AODA compliant? Should it be?

How are you informing your clients of changes on how you do business?
These are all very important questions that you need to be asking about your website, and if you don't have a website yet, these are most definitely questions that you want to ask when designing your new website.
Search Engine Optimization
This is one of the most common questions that we are asked about from our clients and prospective clients: "How do I get my website to show up on Google's first page?" Search engine ranking is one of the most sought-after results and there are things you can do on your website to help increase your ranking such as having a responsive website, blogging, redesigning your content to ensure you have proper heading structures in place, and optimizing images that you have on your website. If you're looking to boost your ranking, give us a shout – we're here to help!
Social Media Marketing
The concept of social media marketing for businesses has really taken off over the past year. Businesses have turned to social media applications such as Instagram and TikTok to attract potential clients and highlight their products and services. Are you making the most of these applications to help generate business?
eCommerce
In a previous blog we touched on some of the eCommerce tools that we have available to you, with the increase of curbside pickup methods, businesses are now required to offer their products available to purchase online and picked up at a specified date and time. We have built solutions to help businesses meet the needs of their customers – allowing them to browse online, request quotes, and make purchases. This functionality has almost become an absolute requirement for the survival of businesses.
In conclusion the reality of face-to-face interactions is dwindling and it's incredibly important that the world can find you online, not only should they be able to find you, but they should be able to KNOW you based on your website, social media, SEO and eCommerce platforms. Having a well-rounded online presence will directly increase your sales and we're here to help you make sure you're well prepared to tackle the new normal of business. Aside from our tools, our team is here to support you throughout your journey, make educated recommendations, provide you with industry knowledge to help increase your profits and guide you through your marketing efforts.
If you're an existing client and are looking for suggestions on ways that you can improve your online presence, or if you're a new business looking for some guidance feel free to reach out to us at [email protected]. We want to help you be the best you can be!