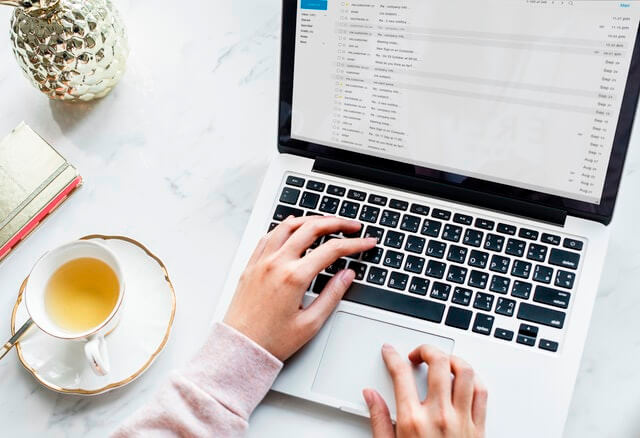 Email security is an area that needs constant fortification because of the shrewdness of today's hackers. Email hacking happens to billions of people, and sometimes it's difficult for them to get help because of the lack of human customer service. You can't afford to allow your email to get hijacked if you own a business, so you have to take preventive measures. Here are 10 quick tips that can aid you in minimizing hacking vulnerability.
1. Use a Complex Password
Create a password that has letters, numbers, and at least one strange character such as a money sign or asterisk if the email provider allows it. That makes it difficult for hackers to guess it.
2. Use Two-Step Authentication
Many email programs offer two-step authorization that requires a second security measure. If your email program allows it, sign up for it.
3. Change Your Password Every 30 Days
Most providers will urge you to change your password every 90 days. You can keep your account a little bit safer by changing every 30 days instead.
4. Do Not Choose a "Keep Me Logged in" Option
Do not ever opt to keep yourself logged into an email program. Completely log in and out of the program every time to avoid vulnerability.
5. Close Your Browser
Close your browser when you are done using the internet. Clear your temporary files and your cache, as well.
6. Use Incognito Mode or Guest Browsing
Incognito mode, guest browsing, or something similar will erase all of the items mentioned in the last tip. It will delete those things the moment you close the browser.
7. Do Not Click on Strange Email Links
Never open a link that comes in an email from someone that you don't know. Many people fall into that trap and download viruses and trojan horses.
8. Do Not Open Strange Attachments
Never download attachments that come in emails from strangers either. If you don't know who is sending it to you, don't bother with it.
9. Do Not Answer Personal Questions
Steer clear of emails that offer you the world and then ask you for a slew of personal information. That's called phishing, and it's a ploy to take your identity.
10. Report Phishing to the Proper Entities
Report any phishing attempts that you notice to the proper entity. You will be doing other email account holders some justice by doing so.
Contact us if you need assistance with secure web page creation, content strategies, or technical advice. Our specialists can help you heal any security breaches that you may have. We're waiting to hear from you.