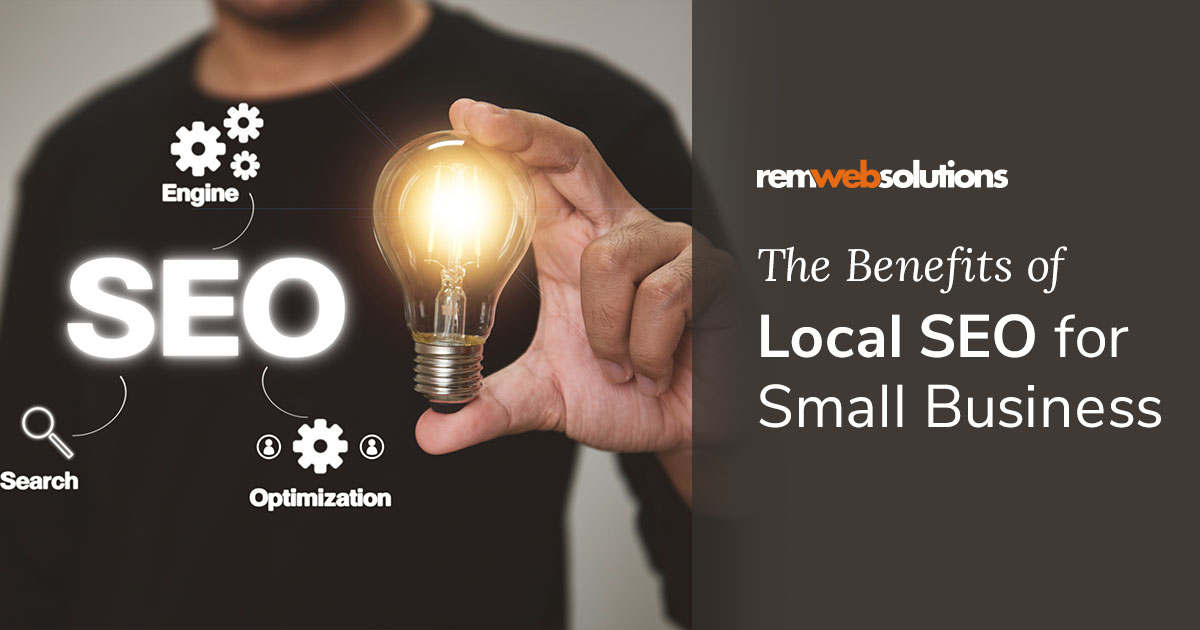 What is Local SEO?
Local SEO (Search Engine Optimization) refers to the practice of optimizing a website to increase traffic, visibility, and brand awareness from local searches. Local searches could include certain geographical keywords or phrases, such as the name of a city or a neighborhood. For example, "best coffee shop in Brooklyn" or "plumbers near me".
Local SEO (Search Engine Optimization) is a subset of the broader SEO practices focused on improving a website's visibility in overall search results. Local SEO is particularly crucial for businesses that operate in specific geographical locations or serve customers in a specific area.
The search engines can tell when queries and content are local to the user who is making the search. Search engines like Google are sophisticated enough to understand when a user is performing a search with local intent, even if it's not explicitly stated in the search query.
For example, if someone searches for "coffee shop," Google will likely show results of coffee shops in the user's area, despite the query not specifying a location. This is because Google infers that the user is probably looking for a coffee shop nearby based on the nature of the search.
Furthermore, Google will also scan your website's content to understand if it's relevant to local search queries. So, if your website clearly indicates that you operate in a particular area, Google is more likely to show your website for searches relevant to that area.
By optimizing your website for local search, you make it easier for Google to understand where your business is located and what areas you serve. As a result, Google can better match your website with relevant local search queries, increasing your visibility among local customers.
Before we jump into the criteria for optimising your website for local SEO, let's take a quick look at why local SEO is important for your website.
Why is Local SEO Important for Small Business?
Optimization of local SEO can help your small business maximize its marketing efforts, improve your visibility, drive more traffic, and ultimately increase your sales. This makes local SEO a crucial aspect of digital marketing for any business with a physical location or a local service area. Here are some of the key benefits:
Increased Visibility
Local SEO helps to boost your visibility in the local area. When your business shows up in local search results, you have more opportunities to reach potential customers and clients who are in the vicinity of your business.
Location-Based Searches
The advent of mobile technology has changed the way people search. More people are searching "on the go" using their mobile devices, and Google takes location into account. Even if a location qualifier isn't used in a search query, Google might still serve local results that are relevant.
Increased Traffic and Sales
Effective local SEO can help to drive more traffic to both your website and your physical location. People searching locally are typically looking to find an immediate solution, which often translates to an in-store visit. According to Google, 76% of people who conduct a local search on their smartphone visit a physical place within 24 hours and 28% of those searches result in a purchase.
Beat the Competition
Many small businesses have not yet recognized the importance of local SEO, so it's a chance to get ahead. If your business shows up in Google's local three-pack or in top local search results, you have a competitive edge over your rivals.
Google My Business
One of the key tools for managing your local SEO is Google My Business. By optimizing your Google My Business listing, you can improve your chances of showing up in Google's Local Pack, Local Finder, Google Maps, and organic rankings in general.
Cost-Effective
Unlike paid advertising, local SEO is organic, making it cost-effective. The only cost is the time and effort it takes to optimize your online presence.
Online Reviews
Online reviews are a big part of local SEO. The quantity and quality of your business reviews on Google is one of the most important ranking factors for local SEO.
Businesses with numerous high-quality reviews often rank higher in local search results. These reviews also enhance a business's trustworthiness and authority from a user's perspective, improving the click-through rate and indirectly boosting rankings.
Additionally, reviews provide fresh user-generated content, often incorporating relevant keywords and local references that enhance local SEO efforts. Specifically, reviews on a business's Google My Business page can help the business appear in the prominent "local pack" of search results.
Lastly, positive reviews can boost conversion rates, indirectly benefiting overall SEO by attracting more site visits and potentially generating additional reviews.
Now that you know what local SEO is and how it benefits your business, let's review the criteria for how you should determine if your company needs local SEO.
How do I Know if My Business Needs Local SEO?
There are four main criteria you should consider before investing in local SEO for your business:
1. Physical Location
Your business has a physical location where it serves customers, or you go to clients in a specified service area. This can include businesses like restaurants, retail stores, law firms, medical practices, and more. Even if you serve a larger area, optimizing for the city where your office is located can help build brand awareness locally.
2. You Depend on Local Customers
If a significant portion of your customer base is from a particular locality, city, or region, then local SEO can help increase your visibility among this target audience.
3. You Have Local Competition
If you're vying for customers with other similar businesses in your local area, local SEO can help give you a competitive edge and ensure your business shows up in local search results.
4. Your Business Serves Multiple Locations
If your business has multiple locations or serves multiple areas, you'll want to optimize for each of those locations to reach as many potential customers as possible.
Does your business meet one or more of the above criteria? If so, you should speak to your marketing team to make sure they are optimising for local SEO. If you don't have someone working on your digital marketing, reach out to our digital marketing team here at REM and we can help!
Before we finish, and you speak with us about getting local SEO started for your business, let's look at how Google (and other search engines) determines if you are local or not?
How does a Search Engine Determine if you are Local?
For a search engine to consider a business as local, it examines the information available about your business online, such as:
NAP Consistency
NAP stands for Name, Address, and Phone number. Search engines like Google use this information to determine where your business is located. It's crucial that your NAP information is consistent across all platforms and listings.
Google My Business Listing
Your Google My Business listing is a key factor in your local SEO. This listing provides Google with information about your business, including your address, service area, business category, and more.
Local Keywords
If your website content includes location-specific keywords (such as the name of your city or neighborhood), search engines can use these clues to understand where your business is located.
Local Links and Citations
Links to your website from other local businesses, or mentions of your business on local websites, can help signal to search engines that your business is part of a specific local community.
Customer Reviews
Reviews on Google, Yelp, and other platforms not only provide user-generated content with potential local keywords, but also signal to search engines that your business is operational and serving customers in the location.
Social Media Signals
Information and engagement on your social media profiles can also provide search engines with information about your location and the area you serve.
Keep in mind that any business with a physical location or that serves a specific geographic area can benefit from local SEO. It's all about making sure you're visible and attractive to your potential customers who are searching for your product or services locally.
In Conclusion
Local SEO is a fundamental strategy for any business with a physical location or servicing a particular geographic area. It aims to optimize your online presence to attract more business from relevant local searches on Google and other search engines.
By optimizing your website and Google My Business listing, incorporating location-specific keywords, securing local links and citations, and fostering a robust collection of online reviews, you can increase your business's visibility, traffic, and sales from customers in your area.
More than just boosting your rankings in search results, local SEO builds your business's credibility and authority, setting you apart in a competitive market. With the significant role of mobile technology, Local SEO has become even more critical, as more people are conducting location-based searches "on the go."
While local SEO is cost-effective, it does require a dedicated effort. If your business meets the criteria for needing local SEO and you're ready to reap its benefits, it's advisable to engage with an expert digital marketing team, like the one at REM Web Solutions. With professional help, you can efficiently navigate the nuances of local SEO and unlock its full potential for your business's success.