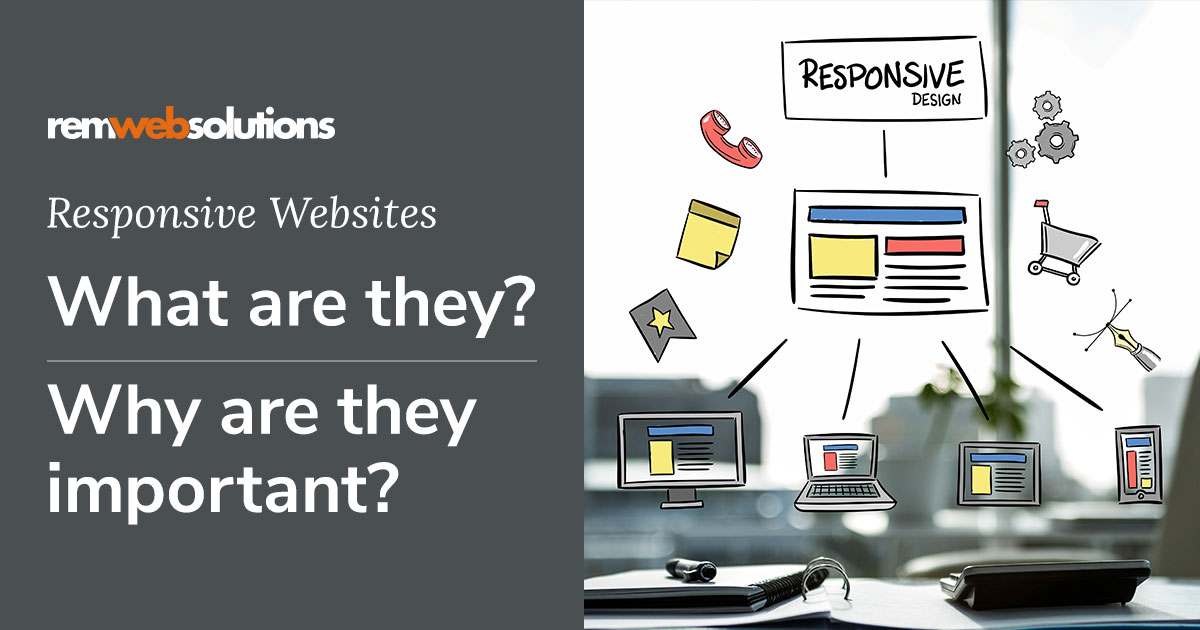 One of the most crucial challenges we face at REM is ensuring our customers are receiving the most out of their websites. With consistently evolving technologies, it becomes our top priority to ensure our customers have access to the best tools that will support a successful business.
Over the past couple years, society has experienced significant advances in regards to the capabilities of mobile devices which means our clients are facing a new challenge – ensuring their websites are readily available at the touch of a fingertip on any type of device (desktop, mobile, tablets etc.).
As we move further away from desktop devices (PC's and laptops) it becomes increasingly important for our websites to have responsive designs – this means your website is designed, developed and tested in a manner that will automatically adjust to the device your website is being viewed on, including images, fonts, forms etc.
Here are a few reasons why we suggest updating your existing website to a responsive design:
User Friendly Experience
User experience is by far one of the most important attributes of a responsive website. The easier it is for a visitor to navigate your website regardless of the device they are using dictates a level of professionalism that your business adheres to. It allows visitors to easily find information, share your content, and encourage them to revisit your website which boosts the image of your business as well as your SEO rankings.
Search Engine Optimization
In July 2019, Google announced that they would be implementing "Mobile-first indexing best practices". This means that Googlebots would be using mobile versions of websites to index and rank for search purposes instead of desktop versions. For more detailed information on this you can visit their article here. This is definitely a direct response to the fact that more people are using mobile devices to browse the web, as per statista.com as of the first quarter in 2020; 56% of web traffic is from a mobile device. With a responsive website, your business is guaranteed to be indexed and ranked higher than those that do not have mobile versions. With a cleverly designed and developed responsive site, accompanied by additional SEO best practices, you are sure to see a boost in your search engine rankings.
Cost Effectiveness
Using the responsive tools in [email protected] will save you money – we love saving you money! First and foremost, the content editor, media collections and menu builders have all been redesigned to allow you to manage the information you place on your website faster and on your own! A lot of the updates we implemented allow you to update sections of your website that previously our developers were required to update at an additional cost. With the responsive design, the most significant cost saving comes from not having to update desktop and mobile versions of your website separately. Each responsive site will now update simultaneously when an update is made, ensuring your site is presented in the best possible format for your visitors on any given device. Time is money – we get it!