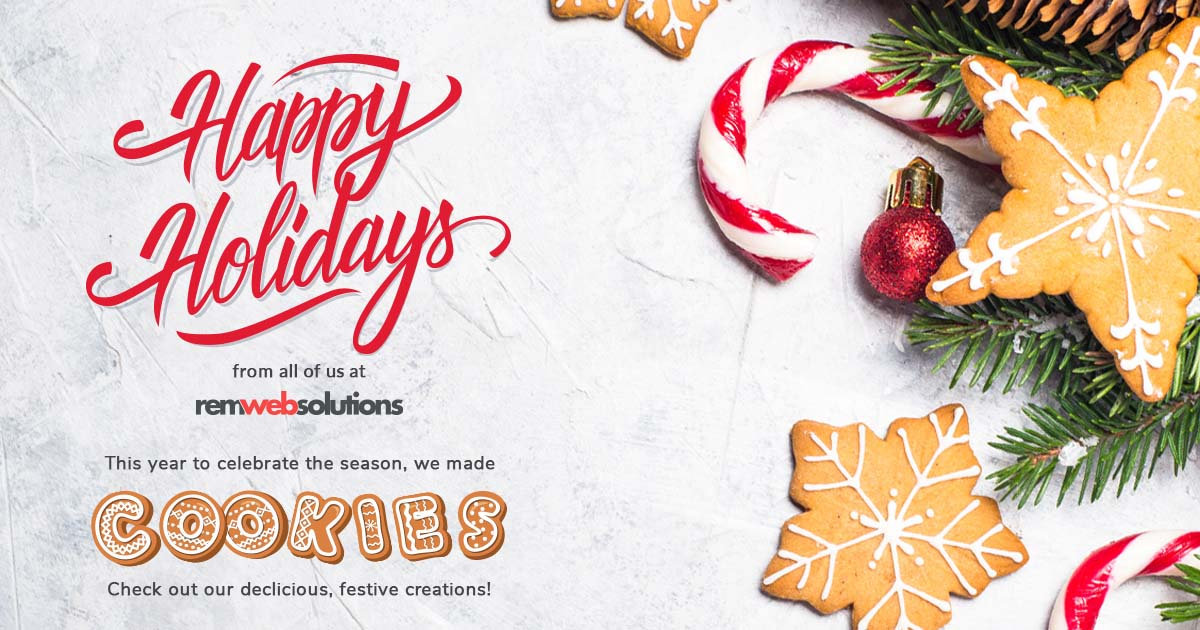 We're a batch made in heaven!
The Staff here at REM would love to wish you and your family a wonderful holiday season! We wanted to show off our creative personalities by decorating beautiful holiday cookies - we hope you find them a-dough-rable.
Like designing websites, when it comes to baking a great cookie you can't be afraid to take whisks.
Hopefully these gorgeous designs make your dreams crumb true!
Send us a picture of your Christmas cookie designs!
Let's bake this happen!