So like many I have tried installing a Bluetooth speaker in the kitchen to listen to some tunes while doing dishes or the like. Also like many others I am let down buy the terrible sound quality, low volume and flakiness that is Bluetooth (sometimes). So as a project for myself I decided to whip up my own wireless streaming audio system.
To start I used the 2 rear-channel speakers from my 5.1 home theatre setup (which currently is setup in a 2.1 configuration) which were collecting dust under our TV stand. I cleaned them off and took the speaker wire that was still connected to the also-collecting-dust center channel speaker and cut/stripped it evenly so I had a pair for each speaker.
Next to power them I needed to get an amp. After a bit of research on what the power requirements on the rear-channel speakers were and some Amazon-ing to find an amp that I liked I ordered the LEPY-2024A+ Digital Amp .
Finally, I needed a way to get my music to the speakers. I had this piece in mind from the start which is a Chromecast Audio from Google. You plug it into power and into your audio output (the audio amp) and then it connects to  your home Wi-Fi network and shows this little Cast icon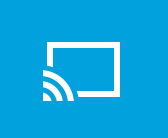 in compatible apps like Spotify and Google Play Music. You just hit the button and choose where you want your music to play and away you go. It also works from inside Google Chrome on desktop in both Spotify and Google Play Music as well.
They sound great and are really easy to begin streaming to from any smartphone, tablet or desktop/laptop. Also a nice perk of the Chromecast Audio is it handles the streaming itself, it isn't pulling anything from your device so you don't need to even be connected to Wi-Fi after you have initiated the stream.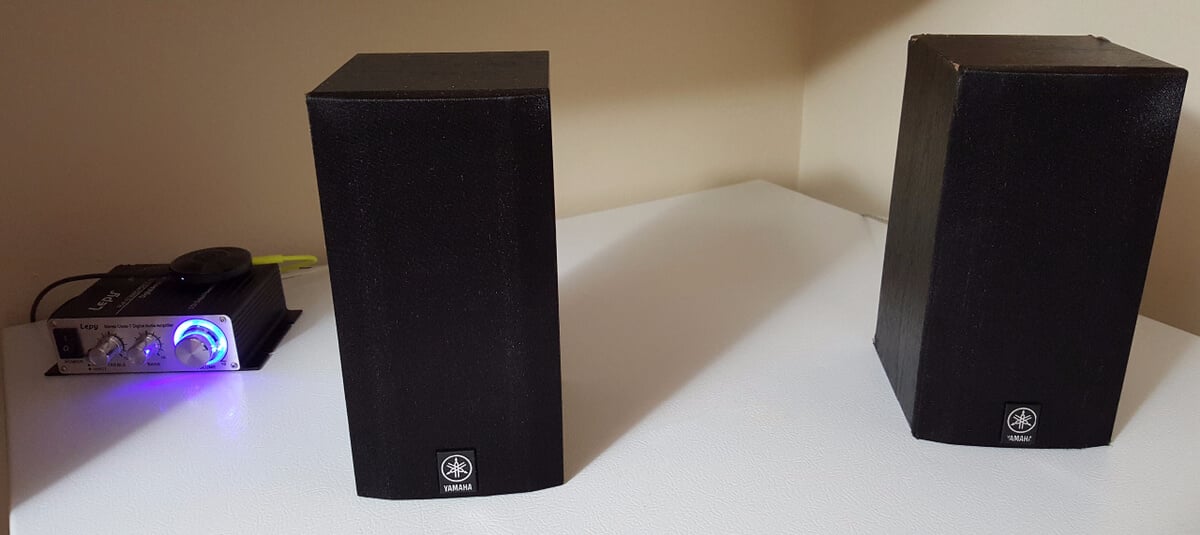 Not to shabby.