It's always a good idea to look at your website from a different angle.
I find that literally stepping back and viewing the website from afar greatly helps in understanding what aspects of the website are the most attention-grabbing, busy, empty, not dominant enough, (etc.). In knowing this, one can control how users "read" the website by using visual cues to direct their attention to what one wants them to see first. 
With that in mind, what other ways can you use to see your website with 'fresh eyes'? There could be all sorts of ways to gain a new angle. Below is an exploration of how to achieve some of those "innovative" perspectives.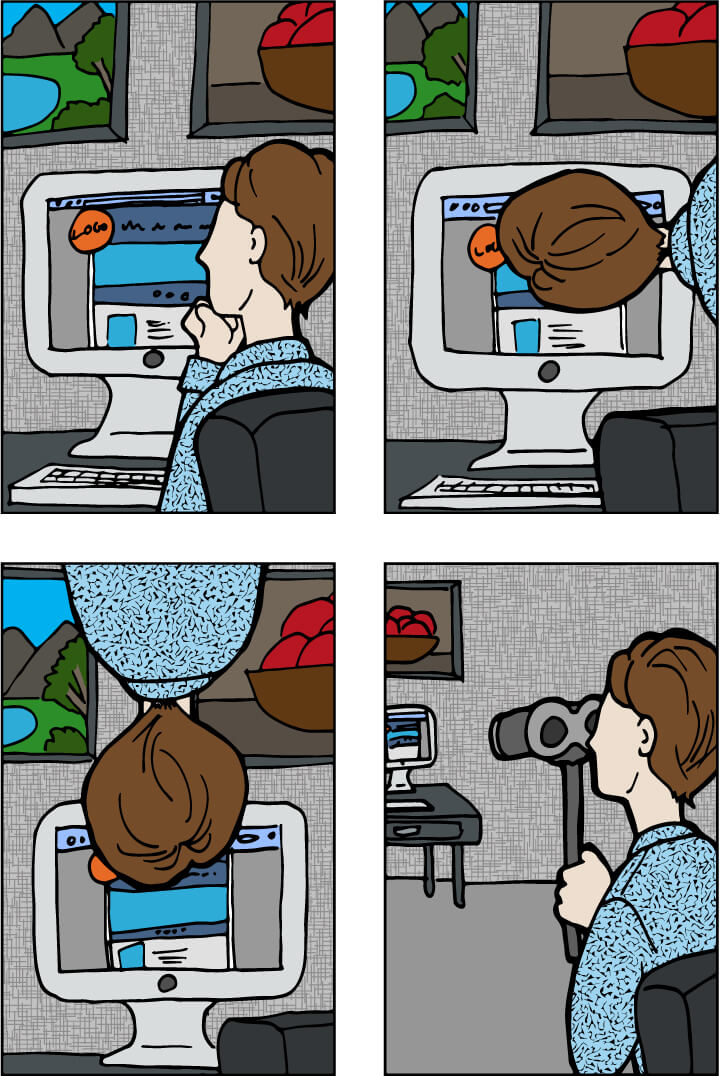 What other ways have you looked at your website to see beyond the individual 'trees' in order to see the big picture of 'the forest'? Is there a particular way that works the best for you?