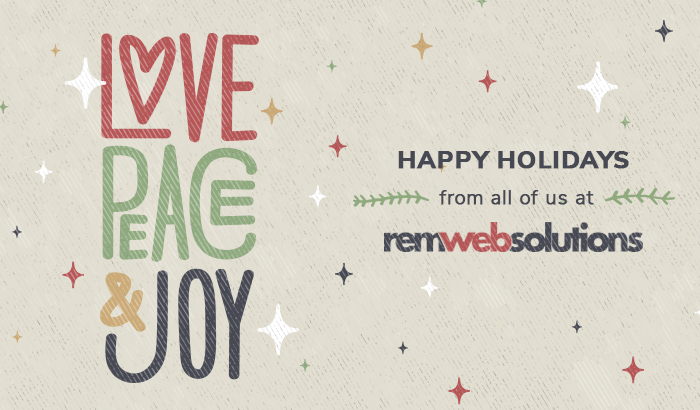 The Staff here at REM would love to wish you and your family a wonderful holiday season!
To spread the joy & gift-giving this season REM has donated to the Waterloo Region Family & Children's Services.
As a friendly note: we'll be closed on December 23, 26, 30 and January 2.