Google Chrome version 53 introduced native casting support to the Google Chromecast. This ability has been available for a while using an extension but now that everyone with an up-to-date version of Chrome has it lets take a look at an interesting feature that it includes.
For the uninitiated, the Google Chromecast is a little HDMI dongle that you plug into your TV that connects to your Wi-Fi network and allows you to stream content to your television from your Phone/Tablet/Laptop/Desktop. You can stream things like YouTube, Netflix and even audio-only like Google Play Music or Spotify.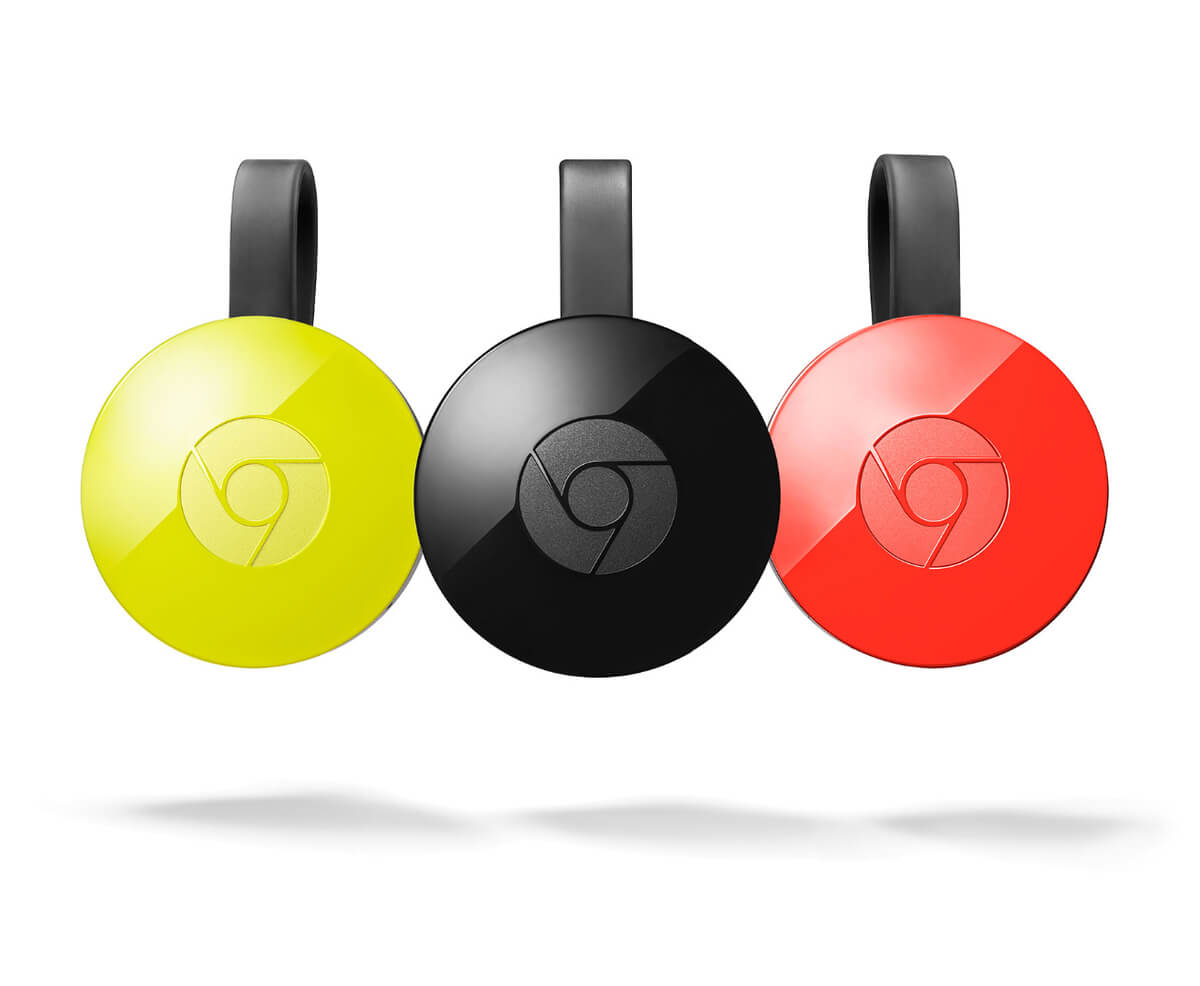 Google Chromecast 2015
When you use Chrome to stream your content you can stream whole tab to your TV. Which means you can stream any website (including sound) to your big screen, great for sites that don't support the Google cast function. Now with the new version of Chrome (previously in beta from the old Chromecast extension) you can stream your entire desktop.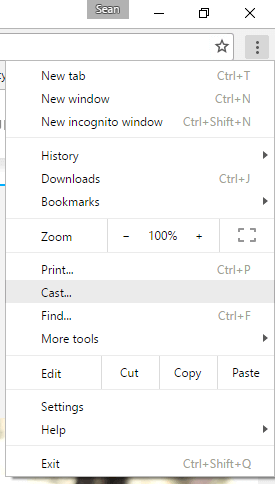 The Cast Option in Chrome's Dropdown Menu
Streaming your whole desktop lets you playback content that doesn't have to exist on the web, like locally downloaded movies/TV shows. It even syncs the audio delay according to network performance. The streaming quality is subject to several factors but is heavily dependent on your Wi-Fi network performance, so the better your network the better the quality (including framerate and compression artifacting).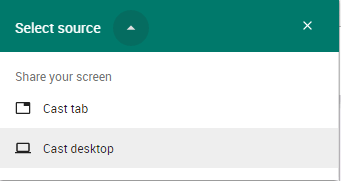 Cast Desktop Option when you select a source
Ideally you should be using a strong 802.11ac Router/Access Point and the most recent Chromecast (which supports 802.11ac Wi-Fi). There are rumors of a new Chromecast coming out next month (October 2016) which would be the third generation and is allegedly bringing 4k support along with it.