| | |
| --- | --- |
| | Put artwork and personal things in the work space. Post and disperse them around the room so that whenever you take a break from your work, you'll have something cool, pretty, calming and/or motivating to look at. Like a painting of a llama with a party horn. |
| | Put fun things in your work space. No one can be creative and productive in a bland, boring environment. Put fun things like action figures, puzzles, or random knick-knacks like a cool, vintage radio-clock. |
| | Organize your physical and digital workspace. It's hard to concentrate on tasks if your desk is a clutter. Keep that clutter in check. Make sure your files are named and filed properly in the correct location in your desktop, server or Documents folder. |
| | Properly set up your physical and digital workspace. Make sure that your keyboard and mouse are at the proper angle that won't make your arms sore in the long run. Check that your programs are set with your preferred shortcuts and settings. |
Here are some great cool, inspiring photos of creative work spaces: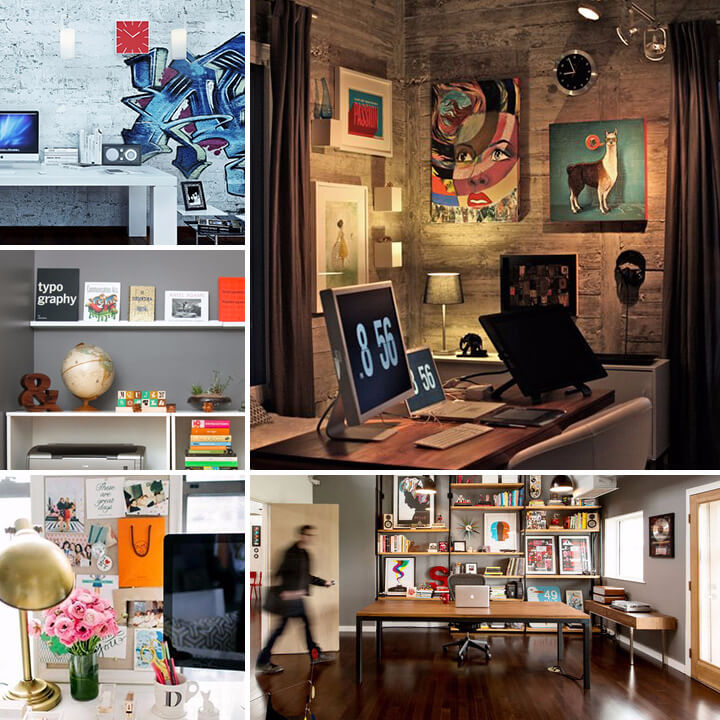 How you feel where you work greatly impacts the kind of things you create. Set up your work or personal office space to what you feel comfortable with so you can be as creative and productive as possible!