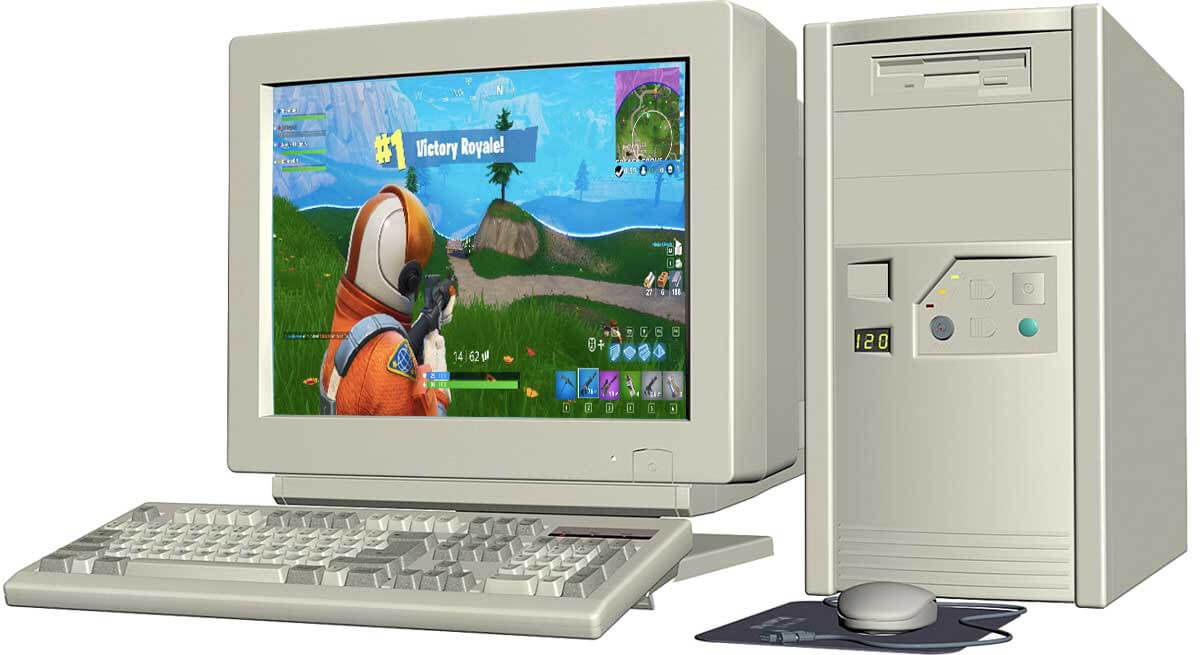 It's 2019 at the time of this writing. Fortnite has taken the gaming world by storm over the past year or so. Every parent has been begged and pleaded with by their children to purchase a modern console gaming system so that they can become sweaty try hards.
Then it happens. Those same children are watching YouTube personalities and streamers alike who push PC hardware as the next-level in the Fortnite madness. The begging and pleading is revived. This time, those same parents don't know where to start and may not have the funds to dump into a high-level gaming PC.
Socket 775 To The Rescue
As of June 2019, I have successfully built four Fortnite-worthy gaming PCs using hardware dated as far back as 12 years old. It wasn't difficult, but finding DDR2 RAM for older PCs is tricky, and I will throw in some more "modern" suggestions at the end of this blog for those having the same problem.
The secret to my success has been in the procurement of used Socket 775 motherboards and CPUs that used to fetch top dollar when they were new. Socket 775 motherboards are now in the range of $30-$60 on eBay. A magnificent Core 2 Quad Q9650 CPU, which was considered the cream of the crop in 2008, can now be coupled with those motherboards for a meer $65 on eBay as well. You'll also want a minimum of 6 GB of RAM, but 8 GB of RAM is ideal. You can get by with 4 GB, but your OS will be starved for resources and you will experience in-game hitching or stuttering as your computer continuously fights to balance your operating system's memory requirements with those of the game.
Next, you need to find a GPU with enough horsepower to run modern PC games at a decent framerate. While I have managed to run Fortnite at 60 fps on a GeForce GTX 560 ti, I would suggest purchasing a GPU with at least support for the latest nVidia or AMD drivers. I suggest trying to find one of these cards within your budget on eBay, Kijiji, Craig's List, or similar:
GeForce GTX 760
GeForce GTX 960
GeForce GTX 1050 ti
AMD R9 290X
AMD R9 380
AMD RX 480
AMD RX 570
There are many different combinations of these cards, with varying amounts of video RAM typically listed as "GDDR". Generally speaking, the more RAM you have, the better experience you will have. However, in my testing, the older GTX 760 with 2 GB of GDDR3 RAM provides plenty of speed to drive 60 fps gaming on Medium quality settings in Fortnite at resolutions up to 1920x1080. Considering this is running on a 12 year old PC, this is mind blowing.
For those interested in doing this themselves, here are some additional links to help you out:
CPU-Z
Determine the exact motherboard make and model you're running, along with the type and configuration of RAM you have installed. This helps you determine what upgrades are available for your existing hardware.
 
Core i3 based PCs
These machines are a great example of a complete system (lacking a dedicated graphics card / GPU) that have plenty of power to run modern PC games for thousands of hours of enjoyment. They typically use DDR3 RAM, which is much cheaper than the older DDR2 variant mentioned above due to supply and demand.
Feel free to drop your questions in the comments below if you'd like more information.