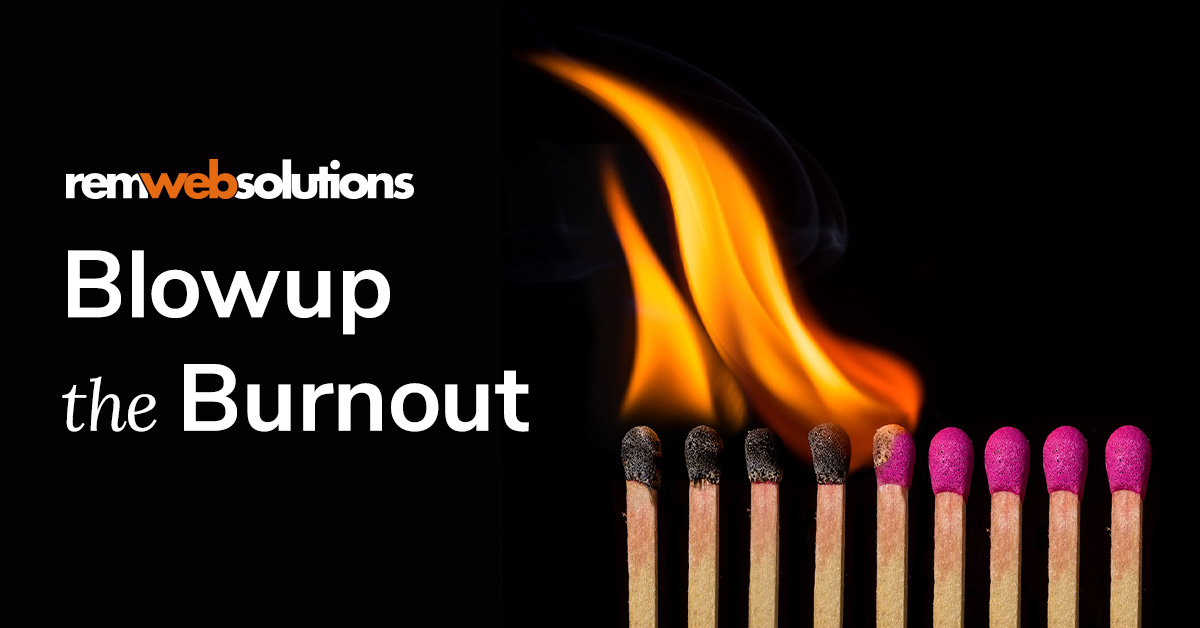 As we all navigate unknown waters in the world we're living in today, there are a significant number of factors that could potentially cause you to burnout and sometimes we don't recognize we're doing it to ourselves. Whether it be the result of working from home around the clock, changes in childcare or lack thereof, some of us are working multiple jobs. Right now, it's easier than ever to run ourselves to the brink of a burnout – I thought I would share some time tips on how I blow it up!
Hydrate – I know this seems like a no brainer, but instead of reaching for that 2nd or 3rd cup of coffee, drink water. When I started back at REM, I was coming out of an extremely demanding job that I found I was pumping myself with far too much caffeine and not enough water. It wasn't until one of our Sean's and Rob said "Shauna – you need to drink more water". They were right, something as simple as water helped reduced my headaches, gave me more energy and most importantly helped me focus on tasks at hand without suffering from caffeine dips throughout the day.
 
Schedule "Me Time" – also known as breaks. Force yourself to get up and remove yourself from the screen time throughout the day. It's exhausting constantly on your computer, on your phone, answering emails and phone calls, being in Zoom meetings. Be diligent in reviewing your schedule at the beginning of the day and scheduling in 5-15-minute breaks for yourself. Stand up, stretch, go for a quick walk, be conscious of how much time you're actually spending in front of the screen and interrupt it. You'll notice less headaches and you'll see an increase in productivity.
 
Breathe – I know this one may sound silly we all breathe. However, do you ever take 30 seconds to really dial in and focus on your breathing? It's a great exercise and helps you connect your mind and body. Especially if you're troubleshooting an issue or working on a problem take 30 seconds and pay attention to yourself breathe, take deep breaths in and out focus on your diaphragm and how it moves with each deep breath. It helps you re-centre your frame of mind and alleviate stress!
 
Talk to your Manager/Boss – If you feel yourself burning out, odds are so is your direct report. Sit down and chat with them about it and I bet they are full of advice on how to manage your schedule, shine a light on tools that you probably forgot are available to you to help manage your time. At the end of the day, our managers want us to succeed – when we are performing at our best, business is good, and they are there to help.