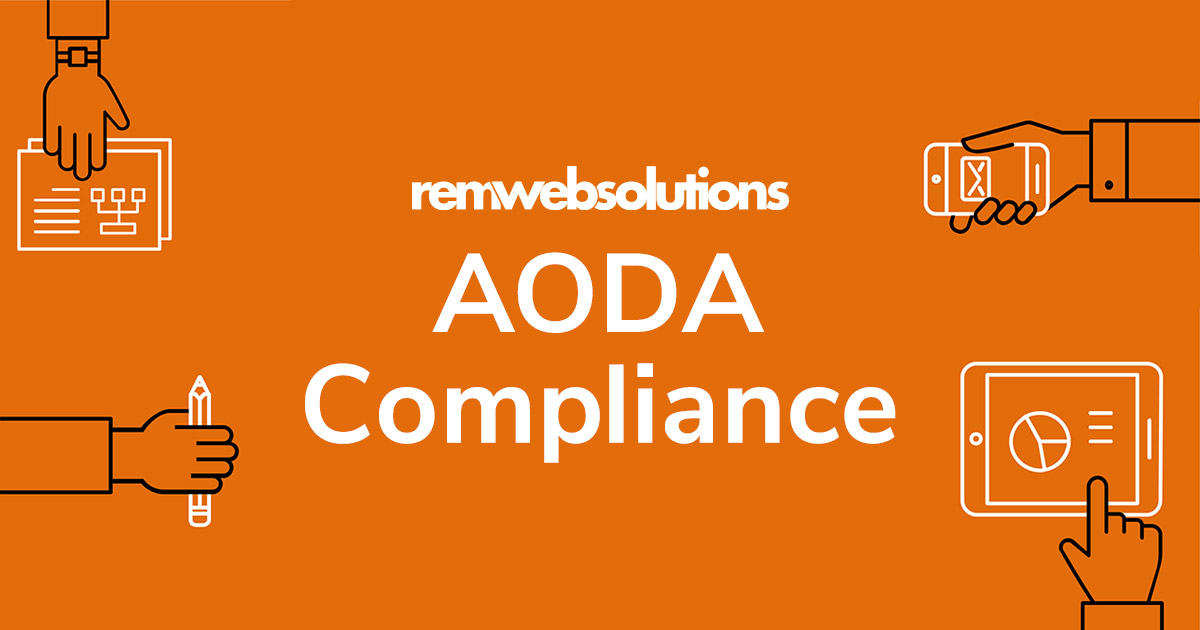 Now that we have established the importance of being AODA compliant in a previous blog. We will touch on some of the pieces that make your website compliant. First, we need to understand the importance of compliance, in the world of digital marketing we need to remind ourselves the larger the audience we reach the better it is for our businesses. Currently 15% of Ontarians have a disability, that is 1 in 7 Canadians above the age of 15, 80% of these Canadians reported to use an assistive device. This is potentially a large untapped market for your business if your website is not AODA compliant.
Providing you with a laundry list of updates our designers and developers do when creating compliant sites would be far too granular. We will highlight main challenges and some best practices we follow to ensure your website is geared to all Canadians, regardless of their abilities. After rigorous training, our senior designers learned about the AODA's four core principles and the twelve corresponding Website Content Accessibility Guidelines (WCAG). They are as follows:
---
Think POUR:
Be Perceivable - All content on a website should be distinguishable
All non-text content should have alternatives

Video content should have alternatives

Create content that can be easily be displayed in multiple formats

The level of contrast between foreground and background should be distinguishable
Be Operable – All content should be useable
Website functionality should be keyboard accessible

Provide users flexible time to read and use content

Avoid animated flashes and blinking

Provide tools for wayfinding
Be Understandable – All content should be comprehensible
Provide readable and understandable content

Design functions in predictable ways

Provide tools to avoid and correct mistakes
Be Robust – All content can be interpreted by a wide variety of users
Maximize compatibility with all potential users
By following the above core principles and their guidelines, our designers and developers analyze existing websites and make recommendations to our clients, after the design is complete our developers build the updated site and conduct multi-step testing to ensure your website passes all AODA requirements. Once the testing is complete your customer success manager completes a final test and reviews the updates with you.
Aside from the workflow and the guidelines we must follow to keep our customers safe from penalties, we believe we are doing our part to build an inclusive community here in Ontario. A community that abides by the law, helps our customers build successful businesses and most importantly advocate for those who may find it difficult to do so for themselves.