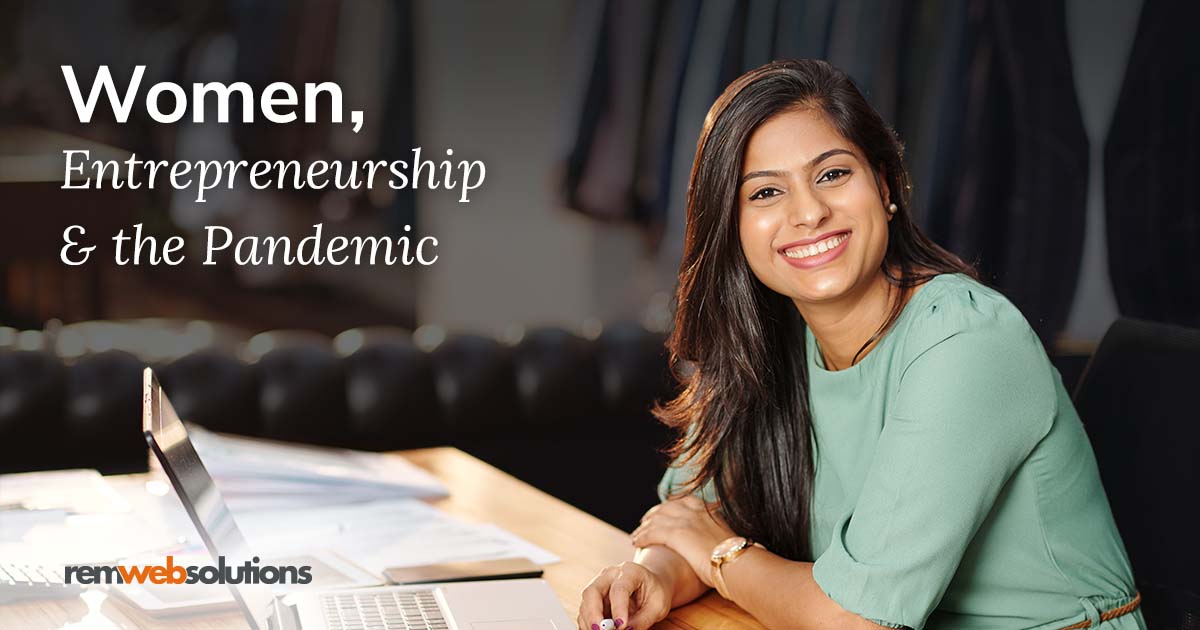 There is no doubt that the pandemic really turned everyone's lives upside down, but one the groups of individuals that took the brunt of the pain were professional women. The retail, foodservice and hospitality industries are predominantly made up of female employees with COVID-19 forcing restrictions on these industries, more women were forced to function on a significantly decreased income.
In addition to restrictions in the industries mentioned above, the move to online learning for children and students required parents to be at home and adjust their lifestyle to take on more roles and responsibilities when it came to educating their children.
According to Business Development Bank of Canada (BDC):
"The federal government has provided more than $52 billion in emergency relief support including programs for businesses but in many cases, the size and structure of women's businesses made them ineligible. Statistics Canada confirms that the impact of COVID-19 has been highest on those with under 20 employees and in service sectors."
Although women have struggled significantly throughout the pandemic, they have perpetuated a movement silently and are showing resilience and growth. With more women staying home and creating ways to make an income, we're seeing a significant growth in women entrepreneurs, and this is a great thing.
The Women Entrepreneurship Strategy spearheaded by the federal government agrees as well:
"The full and equal participation of women in the economy is not just the right thing to do; it's the smart thing to do.
Studies show that by advancing gender equality and women's participation in the economy, Canada could add up to $150 billion in GDP. Only 16% of Canadian small and medium-sized businesses are owned by women, and the Government of Canada is working to change that.
 
The government is advancing women's economic empowerment with the first ever Women Entrepreneurship Strategy (WES), a more than $6-billion investment that aims to increase women-owned businesses' access to the financing, talent, networks and expertise they need to start up, scale up and access new markets."
---
With the Federal Government rallying to aid women entrepreneurs, you'll find there are a lot of resources available to you to help in all stages of starting your small business. I came across a fantastic list of resources from Unlimited Mississauga's website:
Resources for Women Entrepreneurs
Women Entrepreneurship – Pandemic | Resources, funding & support
COVID-19 – Resources for Women Entrepreneurs in Canada – wekh.ca

Government of Canada to Invest $100M to support women impacted by the pandemic  – canada.ca

Economic Insights | Women-owned Enterprises in Canada – www.150.statcan.gc.ca
Women Entrepreneurship Strategy
The Government of Canada is advancing women's economic empowerment with the first-ever Women Entrepreneurship Strategy (WES) to help women grow their business through access to financing, talent, networks and expertise.
Women in Business Guides
The Government of Canada provides guides for women entrepreneurs to start, manage and grow their business; including financing, business planning, support groups, regulations and taxation, and inspirational stories.
Grants, Financing and Funding For Business Women
The Government of Canada provides links to resources for women entrepreneurs to access funding to capitalize on opportunities, diversify markets and grow on a global scale.
Business Women in International Trade
The Business Women in International Trade (BWIT) program of the Trade Commissioner Service (TCS) helps open doors and opportunities for Canadian women-owned businesses to successfully expand into global markets. BWIT offers women-focused trade missions, funding and financing, exporting advice and support and international contacts and opportunities.
Export help for Canadian Women
Business Women in Technology
Business Development Bank of Canada (BDC) offers the BDC Capital's Women in Technology (WIT) Venture Fund, helping support and grow great women leaders in tech and in venture, including offering direct investments, hosting international trade missions, networking and workshop events, and more.  In the first year of investments, the fund almost tripled to $200 million, making it the largest venture fund of its kind. In addition to the WIT Fund, BDC committed to supporting women entrepreneurs and has earmarked $1.4 billion in lending for women-led businesses by 2021.
Women in Technology (WIT) Funding – bdc.ca
The CanWIT (Women in Tech) Group is a GLOBAL Forum for women professionals to connect with peers, share knowledge, promote research, collaborate and seek suggestions and advice on career advancement and business growth in the high-growth technology sector.
CanWIT (Women in Tech) networking group – cata.ca
---
As you start to build your strategy, and are looking for ways to promote your services, feel free to contact REM Web Solutions, we can help you design, build, and market your products and services digitally – through website design, digital marketing and so much more!