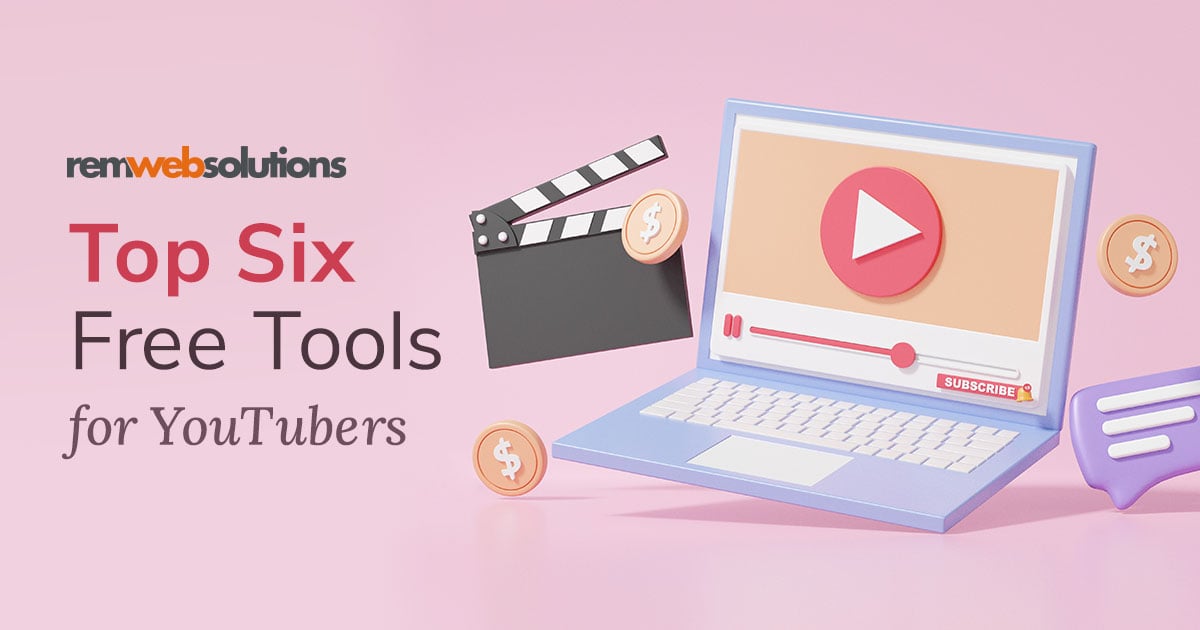 YouTube has rapidly grown to be one of the most influential social channels on the internet.
Filming and editing high-quality videos do not have to be expensive. There are countless tools on the internet that are available at little to no cost to video creators.
Here are some of the best free tools YouTubers can use to help make better videos and grow their channels.
---
TubeBuddy is a highly recommended and valuable tool that you add as a free browser extension. It isn't software that needs to be downloaded and launched separately each time you need to use it, which is part of what makes it such a strong choice for YouTube content creators.
It integrates with YouTube and helps you effectively manage your channel, and will run tests to help you improve the overall performance of the videos you post. It also has great options for scheduling content, and allows you to update videos in bulk batches if you happen to have a lot of content you need to edit at once.
TubeBuddy is definitely one of the best options for a comprehensive YouTube support tool that will help you optimize your content strategy (it also helps you reach subscribers on other social media channels), and of course, it's completely free to use!
If you want to track and monitor your YouTube channel's audience analytics, then vidIQ is the right tool for you. VidIQ provides users with detailed reports that break down information about the people watching your videos, and it also offers SEO tools.
VidIQ is available as a free Google Chrome extension and can allow you to see the top keywords and tags used by other YouTube accounts.
Tracking engagement metrics is a very useful feature that can be used on both Youtube and Facebook through the use of vidIQ.
High-quality videos are often made through the editing process. You don't need an expensive editing software to curate impressive videos for your YouTube channel. This is where Lightworks comes in.
Not only is it free to use, but it's also available for Mac and Windows systems, which gives it an advantage over iMovie – which is limited solely to Apple devices. Lightworks is a video editing software that offers a variety of tools and is a non-linear platform that provides users with a long list of capabilities.
The one downside of Lightworks is that you can only download videos in 720p. If you're looking for a reliable, free editing software though, Lightworks is a good place to start.
Canva is an excellent, web-based creative tool that provides content creators with endless options for free graphic designs that can used with any platform.
YouTube thumbnails are the first thing viewers will notice about your videos, so it's necessary to make a strong first impression. Canva offers a wide range of potential thumbnail art that you can design yourself with the elements they provide, as well as YouTube channel banners, and designs to include at the end of your videos.
Tubular Insights is a great option for keeping up to date with current video marketing trends and providing users with helpful analysis and tips for video content creation.
The platform tracks video content from all over the world and breaks it down by trends, and marketing pros share their advice.
Utilizing this tool is an excellent way to gain insight into popular video trends and to see what works well for other YouTubers all over the world. For anyone looking to really break down what works well for a YouTube channel, Tubular Insights is the perfect choice.
YouTube Audio Library is an easy to use, free feature that allows content creators to find free music they can include in their videos. Make note of the attribution specifications on each track, as some will require you to link the artist in the description. There is also a variety of sound effects for YouTubers to choose from as well.
---
In Summary
Youtube is filled with so many possibilities for budding video creators who want to expand their social presence online, and these tools can help you produce the best content possible– while not breaking the bank in the process.