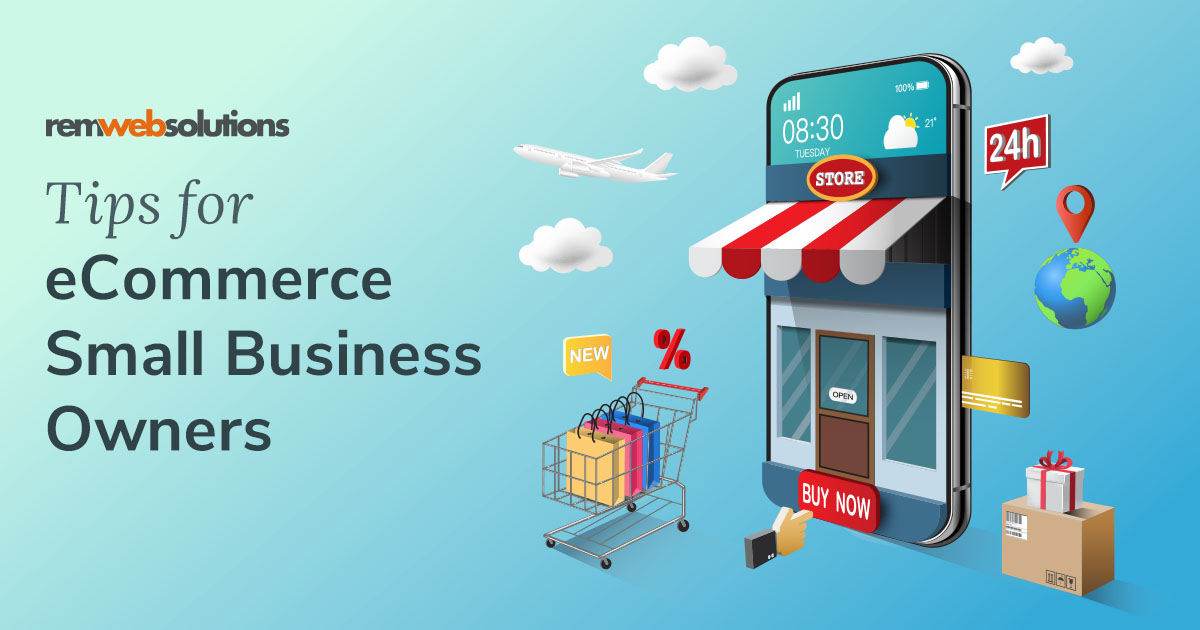 There is no doubt that with the pandemic businesses have made a shift towards providing products and services online. Whether your company has built a hybrid model, or you're operating solely online, here are a few tips provided by Big Commerce to help you start and stay afloat:
Learn from your customers.
As you grow your business, listening to feedback from your customer base is crucial.
It can be easy to weed out negative feedback, but the truth is, both positive and constructive criticism can bode well for your business.
Prioritize customer support.
Prioritizing customer support gives your business the chance to turn unhappy customers into loyal ones. If you can be there in a pinch, you can relieve the issue and deliver your brand promise.
In addition, high quality support can often lead to more brand awareness and brand loyalty and trust. Sammy has found that "with brand trust comes social media tagging between groups and good word of mouth."
Stay focused on your niche.
When you begin a new business venture, it's easy to get excited and want to tap into different markets. But, spreading yourself too thin can result in missed opportunities to capture an engaged audience.
Dan Kogan, CEO at 1Digital Agency shares what he believes small business owners should focus on as they grow their brand.
Deliver an experience your customers won't forget.
Think of some of your favorite brands, what is it about them that keeps you loyal?
The customer experience.
Customer experience has a domino effect. If you do it well, you will see a boost in positive brand awareness, traffic, and loyal customers to your online store.
Be time-efficient.
As you grow your business, you must use your time efficiently. To help you do this, look to technology and automation.
Think omnichannel.
Omnichannel strategies are on the rise, and it's no surprise.
In 2020, customers are shopping in more places. On your eCommerce store, on Amazon, on Instagram…the list goes on.
To make sure you are building brand awareness and offering more flexible options for your customers to purchase your products, start developing an omnichannel strategy.
Find a balance.
Buckle up for long nights and early mornings, celebratory wins and trips back to the drawing board. Owning and running a small business takes hard work.
Don't fear larger, more established competitors.
You're fresh meat in a competitive market. That can feel pretty intimidating.
Remember, you're introducing new products into the market because there is a need for them. You have something that your competition lacks.
Take an organized approach.
Keeping every part of your business organized will keep functions running smooth.
Scott Ginsberg, Head of Content at Metric Digital, shares that his "personal mantra for knowledge management has always centered around one principle: If you don't write it down, it never happened."
Writing ideas down will help you brainstorm different options for your business, and keep your priorities in check.
Choose your battles wisely.
Just like your personal life, it's important to choose your battles wisely.
Starting a business and experiencing growing pains can be stressful. Focus on your most valuable assets and plans to stay steady on the path to success.
Build a team.
While you may be very passionate about your business, you won't achieve success by going about it all on your own.
When Kim Terry, CEO at Subscription Systems LLC, began her business, she learned that she needed to rely on both human and technical resources to achieve her dream.
Learn to be flexible.
Being flexible allows you to be a better listener to your customer base, be adaptable to change, and always be ready to embrace what's next. This will keep you ahead of the game.
Be true to your business.
Don't follow the crowd.
When you sought out to start your own business, you did so because there was something missing in the market. By staying true to your passion and purpose, you will be able to communicate your genuine and organic message to your customers.
Tessa Wuertz, Director of Marketing & Partnerships at efelle Creative, believes success comes from authentically made brands.
Be the best at what you do.
For a couple of moments, forget about the competition, the state of the market, the small details in your logistics strategy.
Come back to your purpose and brand purpose. Your goal should always be to be the best at what you do. When you look at the big picture and ask yourself how to be the best at what you do, you will find that your priorities arrive much easier.
Think holistically.
Look at your business as a whole — how do you tie together your brand message and experience? How does it connect?
Be passionate in everything you do.
The reality is owning a small business is no easy task. Being passionate about what you do, the products you sell, and the customers you do business with will help give your business purpose and a drive for growth.  
This emotional connection and drive will keep you having fun in your day-to-day journey to success — and extend in to how you manage your business.