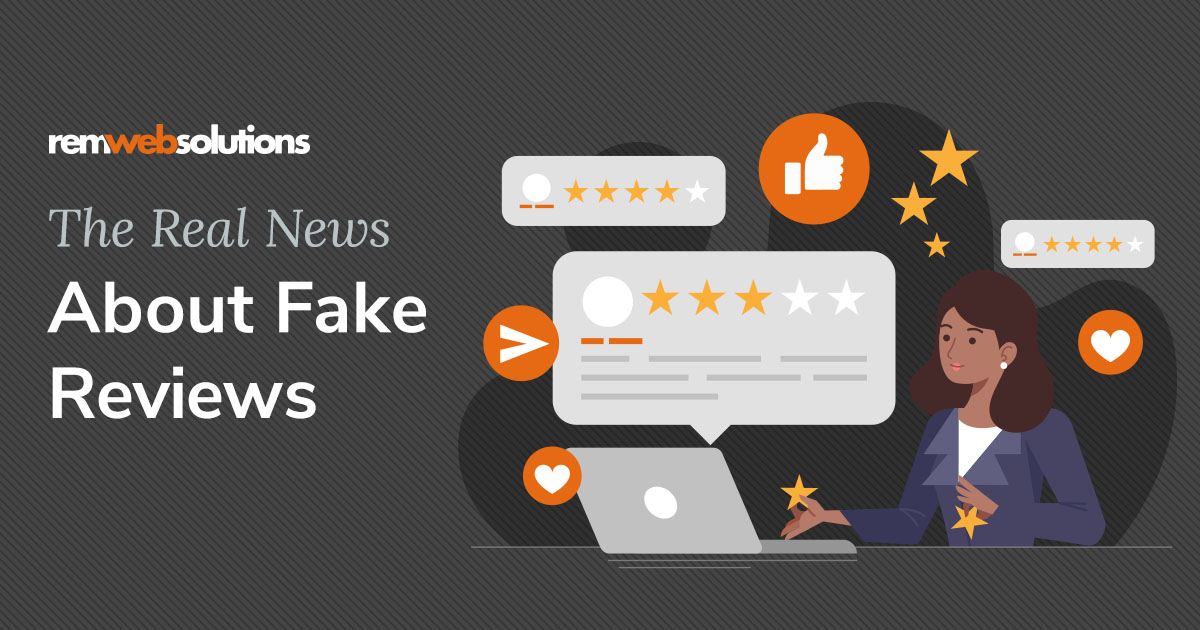 Google reviews today are a gold for business. Think about it, how often to do you read them when deciding whether to do business with a company? Scanning the comments of previous consumers has become one of the first things potential consumers do which means your Google reviews are the most important piece of the puzzle for search engine optimization, marketing, and profitability.
Before we get into the meat and bones of this blog, if you haven't set up a business account with Google, this is probably something you should do! To create your account, follow this link to Google Business.
---
"…the power of the customer testimonial cannot be underestimated in its influence on other potential customers. You can tell me you are nice, and I may believe you. However, if an unbiased third party tells me you are nice, I'd be much more inclined to believe it. In fact, one recent study suggests that customer reviews are the most powerful purchase influence. Another study found that 88% of consumers consult reviews before making a purchase, and yet another study indicated that 63% of consumers are more likely to make a purchase from a site that has customer reviews.
One hesitation businesses have in soliciting online reviews is the fear of receiving a bad review. However, receiving the odd bad review is not necessarily a bad thing. Actively replying to bad reviews and looking to resolve a situation illustrates to your new potential customers that you care about your clients. A study actually found that bad reviews can increase conversion by 67%."
Now that we understand the importance of reviews, we need to talk about Fake reviews, because they do exist. According to Hubspot:
"82% of consumers have read a fake customer review in the last year. This can be a real problem for brands that rely on third-party review sites, like Google Reviews, to attract new customers. On Google, anyone can write a fake review that goes public instantly upon submission."
So, how do you spot a fake review? HubSpot has created a list of review characteristics to look for to help you determine whether a review is fake or not:
Pay attention to the details in the review.
Look at the complexity of words.
Check for repeated exclamation points.
Examine the reviewer's name and avatar.
Flag reviews without comments.
See if the reviewer has reviewed other businesses.
Look at how frequently the reviewer leaves reviews.
Once you do spot a review, HubSpot has provided a plan of action for you to remedy the issue:
Determine if the customer review is fake.
Log into Google My Business.
Navigate to the reviews tab.
Select the review(s) you'd like to flag.
Choose the 'flag as inappropriate' option.
Complete the follow-up survey.
Respond to the customer review
This may seem discouraging to business owners who either have Google business accounts set up or are in the process of setting one up, but if you carefully monitor your reviews, it can definitely lead to a positive impact on your business.
You also may find comfort in knowing that Small Business Trends reported that the Federal Trade Commission (FTC) is:
"…sending out Notice of Penalty Offenses. The Notice of Penalty Offenses enables the FTC to seek penalties against a company that it knows has been unlawful in a previous FTC administrative order, other than a consent order.
The notice warns a business of unlawful practices relating to the use of endorsements and testimonials. The notice informs a business that it could incur significant civil penalties – up to $43,792 per violation – if they use dishonest endorsement."
---
In Conclusion
Consumer reviews are an extremely valuable source for lead generation, brand awareness, and overall insight into your business. Here are some tips provided by Google Business Profile Help on how to get reviews:
"You can request reviews from customers through a short URL that's specific to your business. To get reviews on Google, encourage your customers to spread the word about your business with these best practices:
Verify your business so your information is eligible to appear on Maps, Search, and other Google services. Only verified businesses can respond to reviews.
Remind customers to leave reviews. Let them know that it's quick and easy to leave business reviews on their mobile device or computer. You can also create and share a link that customers can click to leave a review.
Reply to reviews to build your customers' trust. Your customers will notice that your business values their input. If you read and reply to their reviews, customers may leave more reviews in the future.
Reviews are most valuable when they're honest and unbiased. For example, business owners shouldn't offer incentives to customers in exchange for reviews. Customers should always follow our posting guidelines. You can request to remove a review if it's inappropriate or violates our policies."