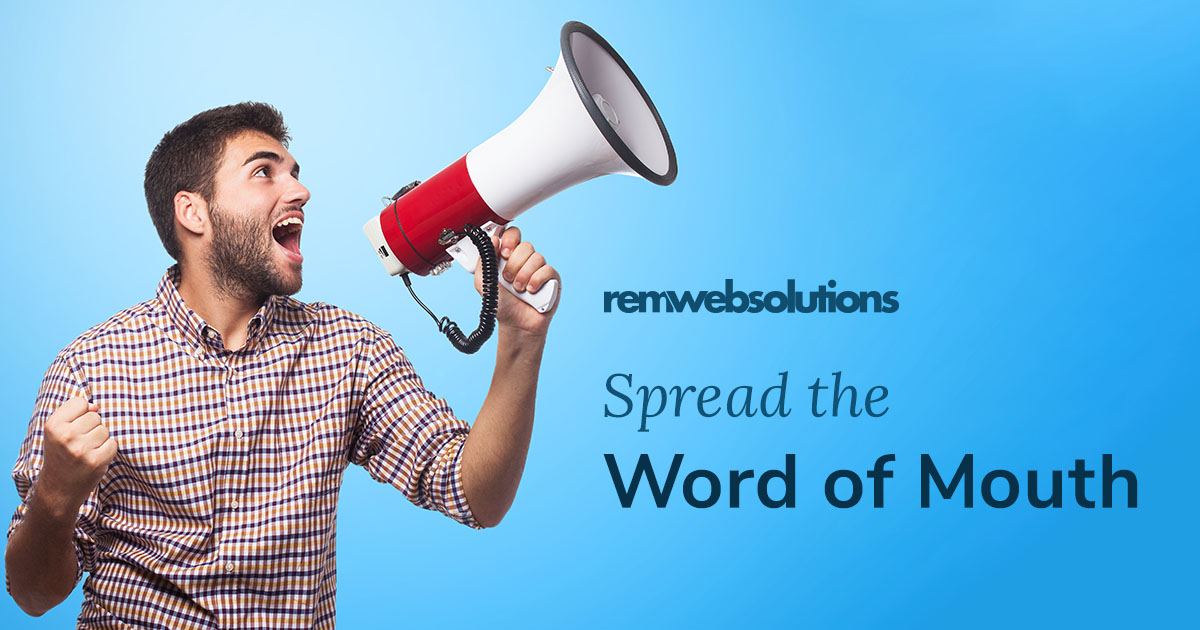 I don't know about you, but I'm definitely the type of individual who takes personal referrals very seriously. Yes, Google reviews are fantastic, but I strongly believe that personal opinions hold a greater value when making purchasing decisions. That being said, as a business, you can definitely use this to your advantage. If you don't have one already, implementing a referral program for your products or services could be a great way to build business and keep existing clients happy.
According to Kabbage American Express, referral programs are great for cash flow for the following reasons:
Increased customer base
A larger customer base means an increase in cash flow. If people are referring others to you, you're going to get more exposure to leads.
According to the New York Times, around 65% of new business/customers generally comes from referrals.
That means more than half of your customers could be coming in via referral.
Better leads
Some of the best customers you may ever get are those who are referred to you. A referred person may have been sent to you solely because someone knew they needed the service or product you provided. Because your customer has specifically sent their friend to you, there is some level of built-in trust.
In fact, according to Nielson, "84% of people trust recommendations from people they know. Making them the most influential form of advertising."
Better for your marketing budget
A referral program can be a great way to effectively promote your business without having to go overboard on the budget. It's relatively inexpensive to get started and to maintain. And even if you offer a discount or a cash reward, you'll still be able to make more than you spend.
So how to do you promote referrals to your customers? There are lots of ways and Kabbage has outlined them for us:
Incentives:
Cash/Gift Card
This is great for all business types but especially for those who sell a one time buy item, like a car or mattress.
In store credit
If you have a business where people may buy from you multiple times, like an ecommerce or service-type business, you can offer credit or a discount. This can keep customers happy enough to keep spending money at your business.
Special perks
Think of a VIP club, or a group who gets offered all the best or new products first. You could even offer special treatment for referring members – like a special parking spot or an early access party.
Entry for a drawing
This can be a good one for any business, but can be even more rewarding for businesses with repeat customers as they will be incentivized to purchase more if it means they will acquire another entry. However, the reward has to be pretty outstanding in this sense, like concert tickets or something else of value.
Use provoking headlines
You need to grab the attention of your customers. You can do this by using punchy and short sentences that are easy to understand.
Don't overcomplicate the process
If you make the process of referring overcomplicated, it can deter people from sharing. So, you'll want to be sure that once your customers are in the zone to refer, they are able to do so quickly and easily.
Provide clear messaging
Again, this can't be mentioned enough. If there is any confusion on what the customer or their referral has to do, they will likely give up before trying.
So be sure to provide very clear and direct messaging. Don't scare them with a bunch of confusing wording, or a long list of jumbled instructions.
Show your appreciation
This is one important aspect of a referral program that unfortunately can be easy to overlook.
You may be thinking, you got the referral, and the customer got their reward. But, if you want to keep this relationship alive and in good health, you'll want to thank your customers for their efforts in referring.
When using a referral program correctly, you have the opportunity to increase your cash flow significantly and here are the stats to prove it:
If you're trying to increase your cash flow, we definitely suggest implementing a referral program, it's a great way to tap into markets that you didn't know existed and reach customers organically. If you're looking for help on how to start, give us a shout, we'll help you get started!