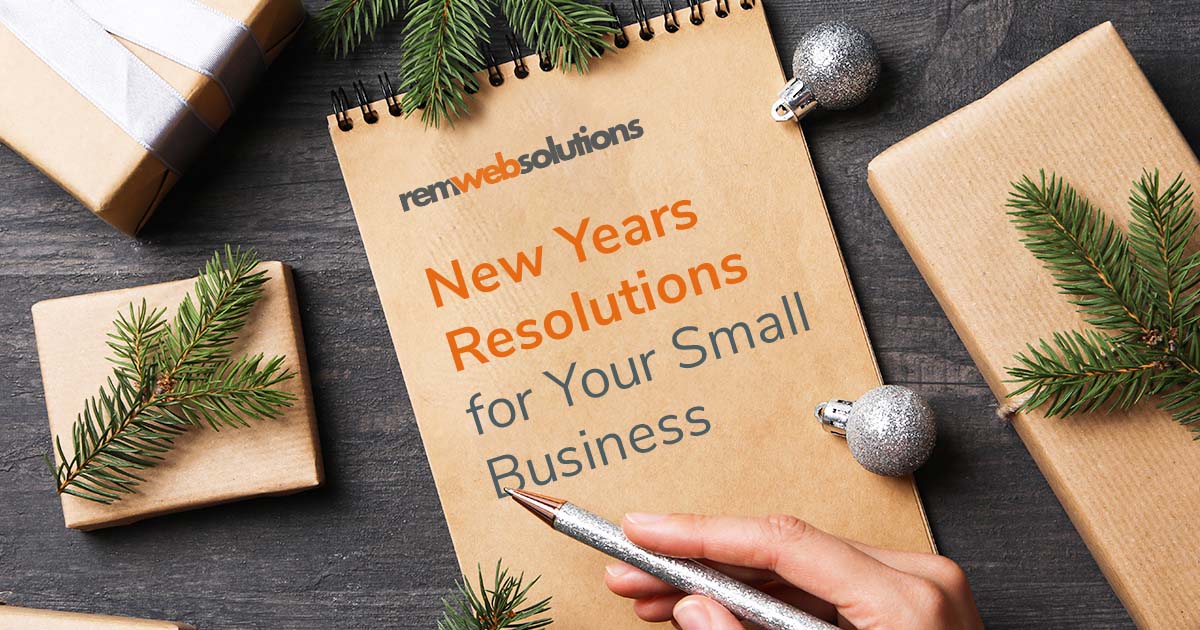 Every New Year is a chance to make change! We've all made resolutions before, to start walking, eat healthier or spend more time with friends. Well, what about resolutions for your small business?
Never has there been a better time to start something new. The pandemic threw all of us a few curve balls and we had to adapt. Some of those changes worked then and don't work now. Some may have improved your business, bringing new opportunities for growth and efficiencies.
The dictionary defines a new year's resolution as "a promise that you make to yourself to start doing something good or stop doing something bad on the first day of the year." Now, its not up to us to tell you what to STOP doing, so we've focused on some positives things you can choose to START.
Taking time to reflect and looking for ways to improve are great ways to kick off a new year of business. Pick one, or three, or do them all.
---
Here are 11 things to try in 2023.
1. Refresh that Business Plan
Every good business plan lays the foundation for those first few years. But it's not meant to last forever. How many things have changed for your market, your customers, your production cycle? Refreshing your plan also means you have an opportunity to set new goals and really stretch for that next milestone.
This is literally the first step in your annual business checkup. It can bring clarity to your vision, pull people together and redefine your growth.
2. Get in touch with your Brand
A good reputation goes a long way. What do your customers think about your product? What do your employees think? Knowing who you are, and your business' differentiators helps define your voice, look, and feel, and marketing strategies. Pull out the white board, some coffee, and snacks. Gather the best and brightest in your company and spend an afternoon rediscovering your brand.
77% of consumers purchase products because of the brand name! Your brand can communicate quality, customer service and trust. Most importantly it can help you stand out from the competition. Learn more about the power of brand.
3. Check in with your customers
Every business has a few repeat or loyal customers. Invite them out for a coffee and ask about their latest experience with your people, your services or product. Their perspective can inform your business plan, marketing strategy and even your brand. After all they keep coming back, so in their mind you are doing something right.
Ask them why, and if they've tried any of your competitors and what they didn't like about their business. This can provide insight into your company's differentiators, and help you define your business.
4. Spend time building your Marketing Strategy
Many of these resolutions are intertwined. Your business plan, brand discussion and customer feedback can all roll up into a new or updated marketing strategy. Ultimately your strategy identifies who your target audiences are and markets your product(s) in a way that fulfills your customers' needs. Your marketing strategy will determine the best ways to reach your customers, whether its online, in-person or maybe even print.
Ultimately you want to review what you have done to date and see what worked. Maybe try some A B testing or a new tactic you've never done before. Just be sure to set realistic goals that you can measure.
5. Put Digital First
If the pandemic taught us anything its that our online presence matters. It's a powerful first impression and a versatile tool for marketing and sales. When's the last time you refreshed your web content? Learning how to optimize your web pages can make an enormous difference in getting your site to the top spot of a Google search. Plus, it's easier than you think. Commit to learning about SEO and take a fresh look at your web copy.
If you don't have the time to take on learning more about SEO or improve your digital marketing on your own, REM can help. Contact your REM Sales Rep or Customer Success Team and let them know you're interested in talking with our Marketing Director about how REM can help you get noticed online.
Then ask yourself is your website mobile friendly? In 2021, 58% of all online visits came from a smartphone, so if your website isn't mobile responsive think of how many customers you are potentially losing. This is worth outsourcing and ensuring that all of your digital content works for mobile devices.
6. Get busy on Social
Social media organic and paid ads work. 90% of Instagram users follow a business and with over 1.3B users that's a lot of potential customers. LinkedIn can also be a strong resource for employee recruitment and hits to your website. Over 46% of all social media traffic to company websites come from users on LinkedIn! If you are a small company and haven't bother creating a LinkedIn business profile, you are alienating your customers and your future employees. The first thing job searchers do after looking at a post is check out LinkedIn. Not convinced yet? Take a quick read Social Media Marketing Statistics for 2022.
Start small and start smart. Check out your competition and see what channels they are using and what kinds of content they share. Then pick one platform and commit to doing it well. Once you build a social media strategy and produce regular content then you can repurpose and reshare over multiple social platforms.
7. Consider outsourcing
We can't all be experts in every aspect of our business. Sometimes the learning curve alone can steal away invaluable time better spent elsewhere. Consultants and freelancers can provide critical services to help your small business tackle the next step in your company's evolution. Consider parceling out portions of projects to save costs or asking for help with the strategy and implementing the work yourself. Or dare we say barter products and services? Its an old school practice that the taxman doesn't like but it sure helps get the job done.
Finding a collaborator from outside of your company, can provide objectivity and even innovative ideas. They can expand your professional network and connect you to best practices. Sometimes they even connect you to your next best customer.
8. Prioritize your People
It's getting harder and harder to find and keep good people. Older members of the workforce are retiring on mass and younger generations are wanting more than just a paycheck to stick around. The pandemic has shown us that working virtually, and hybrid models can provide a better work life balance. If your business can offer some flexibility, consider asking your employees what works for them and building a new policy together.
This might also be a suitable time to do a pulse check on your company culture. A negative work environment can create low employee engagement, higher absenteeism, and reduced productivity. Take advantage of free online survey tools like Survey Monkey or Lucky Orange and find out you can make your workplace a happy place.
9. Document your Business
If your business is small or new you may not have had time to formalize how you do business. And while they make work for a while, in the long run it will hamper your growth. Ever heard that expression "If I get hit by a bus tomorrow…." When only one person knows how the business, or even part of your business works, you are vulnerable.
By documenting your processes, you leave a trail of information for current and future employees. You also pave the way for continuous improvement.
10. Spring isn't the only season to Clean
We're not talking about Feng shui here just a little cleaning and organizing. For many businesses, the post-holiday season can be slow, offering a chance to catch up and clean up from a busy year. Look around the office, are all your plants alive? Have you wiped down that keyboard lately?
What about your web servers and iCloud storage? Organizing those files and tidying up your finances will make tax time a lot easier in a couple of months.
11. The Daily wind down.
We already talked about that business plan but setting a new routine for your personal workload can save time and improve efficiency. Get in the habit of spending 15 minutes before you leave for the day making a list for tomorrow. You'll be surprised at how many tasks you may have missed will find their way back on your agenda. Never mind the sense of purpose and focus you'll have with that morning coffee.
Once you've established that daily habit, take it to the next level! Start planning your week and then month. You'll be amazed how quickly good work habits translate to the bigger business picture.
---
A new year brings new possibilities and hopefully new customers! If anything over the past few years the world has taught us to be nimble, to embrace the change we can't control. Businesses are organizations made up of people, and no one person is like another. Tap into yours and find out which resolution fits their skill set best. As the saying goes, divide, and conquer, and you may just discover how strong your small business really is.