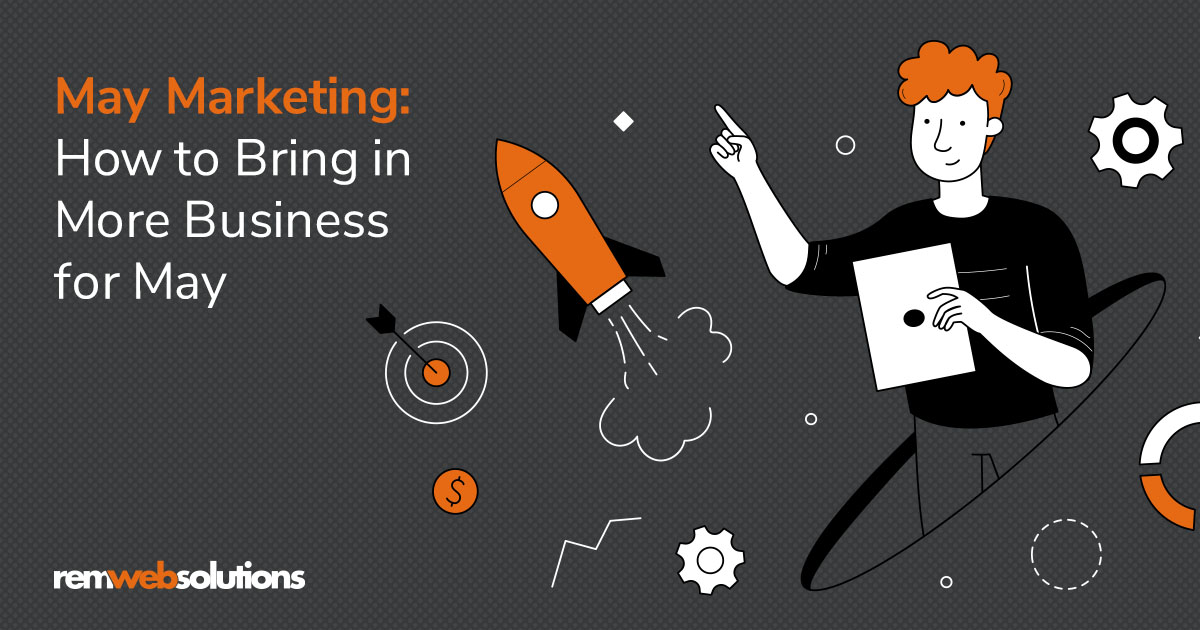 The month of May brings up a lot of different feelings, whether that be of joy, happiness, love, or renewal. May is packed full of different international and national holidays all worth celebrating and all well worth advertising for.
Trying to drum up interest can be harder during different times of the year. At the start of the new year, you can re-vamp or re-organize your business, in February there's valentine's day, in March there's March break, in April there's Easter, but in May it becomes a slow month for advertising opportunities. It sits right before summer and right after March break, leaving it in a state of limbo for advertising. However, there are a lot of smaller month-long, weekly, and daily holidays that can help you draw some extra attention for your business.
Here are some of the best holidays in May for advertising, and some ideas on how to advertise for them.
Month Long Celebrations
May is a month filled with a lot of awareness and observation-based holidays. Ones that are meant to draw attention towards marginalized or forgotten groups. Bringing awareness to these groups throughout the month can be a great way for your business to show support for these causes and bring in some extra business.
There are two major month-long observations in May that can be a great thing to bring awareness to. May is Jewish, Haitian, Asian, and Pacific Island heritage month, remembering and recognizing the heritage of some marginalized groups and showing support for their communities. Just like February being Black History month, this can be a great way to bring attention to those communities that are often forgotten. Posting on your website about it throughout the month or highlighting employees from these groups can be an excellent way to show your continuing support.
May is also national Teen CEO month, bringing attention to those between the ages of 13-19 who are CEO's and highlighting their personal stories. Supporting these teens can be a great way to show that your business cares about everyone involved in creating small businesses. On your website or social media it could be a great idea to highlight some teen CEO's, include interviews, or invite them to spend a day at your company to learn from adults in their field. These can both be great options and ways to incite some extra business during a slower month or simply to show awareness for a good cause.
Weekly Celebrations
Throughout the month of May there are also weekly celebrations meant to call attention to smaller but still important causes or groups. There are many during the month, however, there are few to highlight as more "marketable" or better for business. Any of the weekly celebrations throughout the month are good and worth celebrating and promoting, but these are just a few that may be more helpful at bringing in business.
First, there is Small Business week, which runs from April 30th-May 6th. It helps promote and bring attention to small businesses. This is a great way to bring attention to your small business and promote it throughout the week. It can also allow you to feature other small businesses that you are affiliated with or work with as a way of not only bringing in business for your company but also those you work with. By raising their numbers, you also raise your own. Making blog posts or posting on social media throughout the week can be a great way to get the word out.
May also has a national Work at Home Moms week, from May 14th-20th. It celebrates moms who work from home, not just as moms but also as those who are part of the work force. Moms have one of the hardest jobs, raising the next generation. But sometimes they must take on another job, having to do a corporate job and be a mom. This week is a great way to promote either those in your company who are moms that work from home, or just working moms in general. Posting their pictures and stories on social media or on your company's website is a great way to get the word out and celebrate those that are hard working.
There are also a few less important weeks that can still bring in some extra business. In May there is a national pet week, from May 7th-13th. It is meant to celebrate all the pets that people have, whether they are in a home with a family or stuck in a shelter. This is not the most business relevant celebration, however, it can still bring in new customers. People love animals, and more importantly people love showing off their pets. Perhaps posting on social media photos of your employees with their pets could be a great way to bring attention to business during May. You could also shout out local shelters or go to shelters and help get animals adopted or simply post about them on your company website or social media.
Important Days
On top of all the month-long and weekly celebrations during May, there are also quite a few holidays. Days dedicated to celebrating smaller, yet still important events. Most common of which is of course Mother's Day on May 14th. However, there is more than just that, there are a few smaller "holidays" that can provide great opportunities for advertising.
Mother's Day is the most obvious holiday in May, celebrating and bringing attention to all the mothers around the world that work hard to take care of their families. It could be a great way for your company to bring in some extra business during May. Many companies run promotions for Mother's Day offering discounts or other forms of offers. However, you could also take it as an opportunity to shout out mothers within the company online or mothers of employees who worked hard to raise them. It can be a great way to show support and bring attention to all the mothers that work hard around the world.
May also brings with it national 'bike to work' day on the 5th, promoting physical health and fitness, along with brining attention to reducing fossil fuels. This can be a great way to show that your company is not only endorsing physical fitness but also is eco-conscious. Encourage your employees to bike to work that day and post about it on your website or social media. This can be a great way to promote the different causes that your company supports.
Along with that there is also Star Wars Day on May the 4th, this is simply a day to geek out over one of the biggest sci-fi franchises. Now this may seem not as important or relevant as the other holidays or observations that have been mentioned, however, this can provide your company with some unique opportunities in marketing. Running promotions for the day can be a great way to draw in business, such as if you wear a Star Wars shirt you get a discount. It can also be great promotion for tech companies by playing up the sci-fi element. Posting about your employees geeking out over Star Wars can also be great advertising as it allows customers to relate and feel more compelled to buy from you.
Best Ways to Advertise
There are many great and different ways to advertise a company and the way you do it might work best for you, however, here are some ideas on how to best advertise during holidays or observation months.
You have a few options for getting your company out there during these holidays, the main option would be your website. Making blog posts, site wide promotions, or simply posting photos or ads about events on your website can be a great way to get word out about a cause you are supporting. Your website is going to be the primary way people get information about your company, so regularly posting about different events, promotions, or holidays there is the best way to get to your customers.
Along with your website, the next place most people go for information is going to be your social media. Posting on your Instagram or sending out a Tweet can be the best way to send out quick information or smaller posts that don't need to be on your website. It can be a great way to shout out company mothers on Mother's Day, or to call attention to Teen CEO's. Social media also draws in a younger audience and can be a great way to reach your younger customer base. It also allows people to repost and share things they find, allowing your company to reach more people than those that simply follow you.
There are also a variety of other ways to advertise or market during holidays and observation months. Such as newspapers or magazine ads, commercials, or other forms of traditional advertising. However, a website and social media are going to be your best bet as it will reach the largest audience and most of the world is on the internet every day.
---
For more marketing ideas and advice check out REM's blog page as we post every month, or if you are looking for an easy-to-use website to optimize your advertising potential check out REM online or in-person to get a quote today.