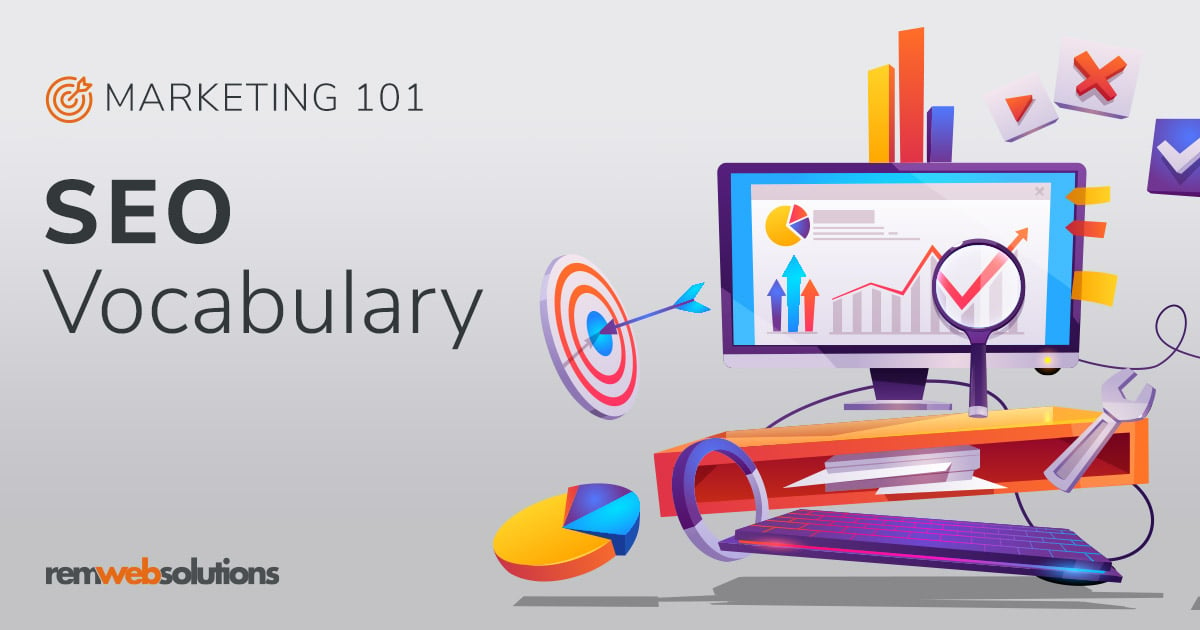 I remember the first time I heard SEO I was thoroughly confused, what does it mean? How does it work? As I started my journey of attempting to make sense of Search Engine Optimization, I found myself utterly confused, mainly because I had very little knowledge of key terminology. I wish I had taken a moment to understand the vernacular used as it would have been a great help. That being said, we compiled a list of terminology for your review, when you're having SEO discussions; I hope you will feel slightly more informed than I did.
Please also note, the key terms below and their corresponding descriptions were not created by myself - I wish I was that good! I have compiled this list using the following sources, check them out for more terminology!
MOZ - https://moz.com/beginners-guide-to-seo/seo-glossary
PATHFINDER SEO - https://pathfinderseo.com/guide/seo-glossary/
SearchEngine Journal - https://www.searchenginejournal.com/seo-101/seo-glossary-terms-definitions/#close
---
Crawling: The process by which search engines discover your web pages
De-indexed: a page or group of pages that are removed from Google's index.
Indexing: The storing and organizing of content found during crawling
Intent: what users really want from the words they typed into a search bar
Organic: Earned placement in search results opposed to paid advertisements
Query: Words typed into a search bar.
Ranking: Ordering search results by relevance to the query
Search Engine: is a software program that is designed to carry out web searches
SERP: Is an acronym for "search engine results page" – what you see after a search
Traffic: when users visit your website
White Hat: Search engine optimization practices that comply with Google's quality guidelines
Black Hat: Search engine optimization practices that violate Google's quality guidelines
Bots: these are what scour the Internet to find content, a.k.a crawlers or spiders
Cache: a saved version of your web page
Cloaking: showing different content to search engines than you show to human visitors
Engagement: Data that represents how searchers interact with your site from search results
JavaScript: A programming language that adds dynamic elements to static web pages
Navigation: A list of links that help visitors navigate to other pages on your website
Sitemap: A list of URLs on your site that crawlers can use to discover and index our content
Alt text: Alternative text is the text in HTML code that describes the images on web pages
Anchor text: the text with which you link to pages
Header tags: An HTML element used to designate headings on your page
Image compression: Making image file sizes smaller without degrading the image's quality resulting in a faster speed of page loading
SSL certificate: A "Secure Sockets Layer" used to encrypt data passed between the web server and browser of the searcher.
Click-Through Rate (CTR): The rate (expressed in a percentage) at which users click on an organic search result. This is calculated by dividing the total number of organic clicks by the total number of impressions then multiplying by 100.
CMS: Is an acronym for Content Management System. A web-based application that lets people create, upload and manage digital assets
Content: Words, images, videos, or sounds that convey information that is meant to be distributed to and consumed by an audience
CSS: Cascading Style Sheets describe how HTML elements (e.g., colour, fonts) should appear on webpages and adapt when viewed on different devices
Google Analytics: a free web analytics program that can be used to track audience behaviour, traffic acquisition sources, content performance and more
Keyword: A word, words, or phrase that an SEO professional or marketer targets for the purpose of matching and ranking for what users are searching for
Meta Tags: information that appears in the HTML source code of a webpage to describe its contents to search engines.
Responsive Website: A website designed to automatically adapt to a user's screen size, whether it's being viewed on a desktop or mobile device
Title Tag: An HTML meta tag that acts as the title of a webpage. This is typically the tag search engines use when displaying search listings. It should include strategic and relevant keywords for that specific page
User Experience (UX): The overall feeling users are left with after interacting with a brand, its online presence, and its product/services
Content is King: An often-used phrase which emphasizes the importance of content to search engine optimization. The search engines value content because it's proof of your relevance and expertise
Mobile-First Indexing: In 2018, Google started crawling and indexing web pages based on the mobile versions of websites instead of the desktop version