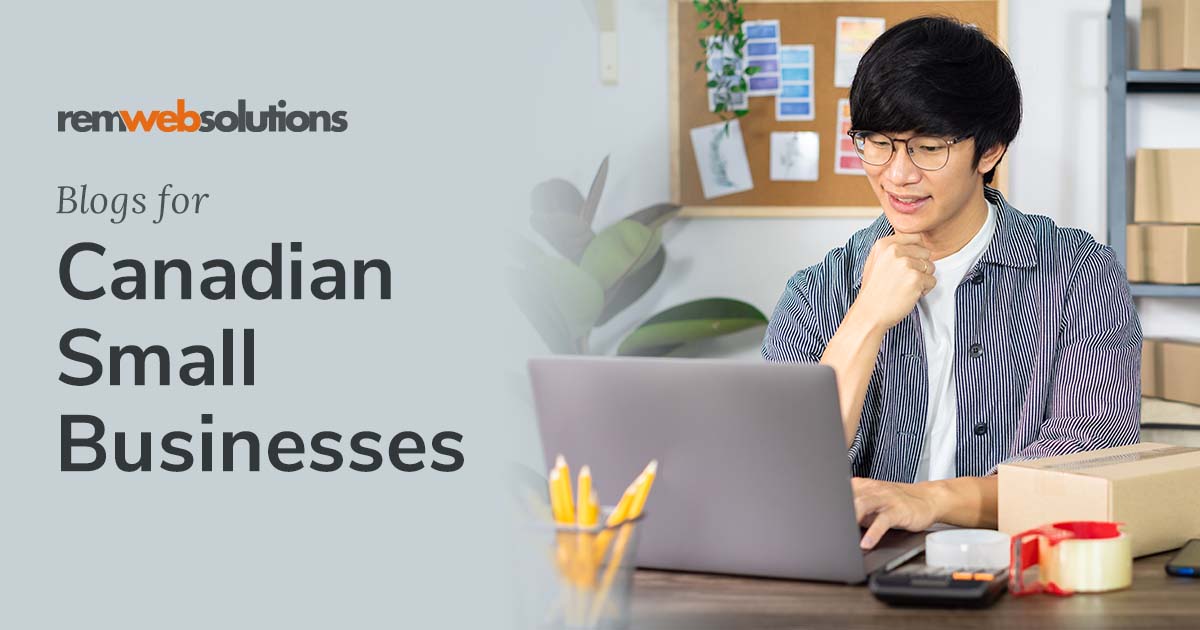 The blogosphere that exists online is massive, which is fantastic news for you as a small business owner. Blogs are great for sharing things about your business, but they are also great to use as resources to help your business grow.
---
According to Feedspot, these are the Top 10 Canadian Business Blogs and Websites:
"As the cornerstone publication of George Media Inc., The Canadian Business Journal (CBJ) is sent digitally each month to 30,000 individual senior executives in Canada. The CBJ - written by Canadians, for Canadians - is essential reading for Canada's top business leaders who want to stay informed of current business news, industry topics and trends. The magazine offers readers a glimpse into major Canadian industries including construction, energy, food and drink, healthcare, manufacturing and more, through comprehensive profiles of successful Canadian enterprises." (source)
---
"Futurpreneur Canada has been fueling the entrepreneurial passions of Canada's young enterprise for two decades. We are the only national, non-profit organization that provides financing, mentoring and support tools to aspiring business owners aged 18-39. Our internationally recognized mentoring program hand matches young entrepreneurs with a business expert from a network of more than 3,000 volunteer mentors." (source)
---
"We are Canada's fastest and most friendly alternative financier. Our innovative approach blends thoughtful customer care, complete transparency, and the latest technology to provide fast accessible financing to small businesses in Canada. Our mission is to bring business owners the most convenient and accessible financing experience." (source)
"The Merchant Growth blog has been created to provide you with tips, tricks, general information and things that might help from industry experts."
---
"Mentor Works provides the critical pathway to connect businesses with government funding resources to foster innovation, productivity improvements, and as a result create new jobs and wealth in Canada. Our involvement is the key determinant in the simplification of government funding processes to leverage maximum cash for strategic growth." (source)
---
"Most small businesses fail. Why? Because most entrepreneurs lack small business skills. In 2009, GoForth Institute launched Canada's leading online entrepreneurship training program to solve this problem – affordable, convenient, comprehensive small business skills training delivered to every corner of the nation. Over 10,000 entrepreneurs have used GoForth education to help them "know what they don't know" about running a small business." (source)
---
"After spending over 15 years as a tax accountant, Coreina Hubert and her team have rescued countless small business owners from the dreaded mistakes of starting up their own business. Over that time, she kept seeing the same pit falls that new entrepreneur find themselves in and decided to create a solution to the ultimate business startup problems." (source)
---
"We are excited to support entrepreneurs and business owners to cultivate ideas and dreams into reality for business start-ups and growth within Canada. Our mission is to provide the easiest, most informative online experience to start a business, whether you are looking at registering or incorporating a business." (source)
---
"We're empowering entrepreneurs to market themselves and their online businesses authentically and help you learn, build and grow your online business through the entrepreneurial lifestyle, branding, marketing best practices, email marketing, and social media marketing. Check our News or Money blog, plus, get exclusive courses, tools, and more."
---
"CanWCC is Canada's first chamber of commerce for women business owners. It is a powerful network of female entrepreneurs advocating for equality in business." (source)
---
Shameless plug, I know. The reality is, we do a lot of leg work to inform our community about industry specific topics and how we can help, and how others can help you make the most of your digital strategy. Parooze through our blog posts, there's a lot of valuable resources available to you.
---
In conclusion, blogs can be an absolutely fantastic resource for you and your business, there is a lot of information out there that can help guide and educate you as you start and grow your business. If you don't have a blog yourself, we definitely suggest that you do! You're an expert in what you do and there are lots of people out there trying to find solutions to the very problems that you fix!