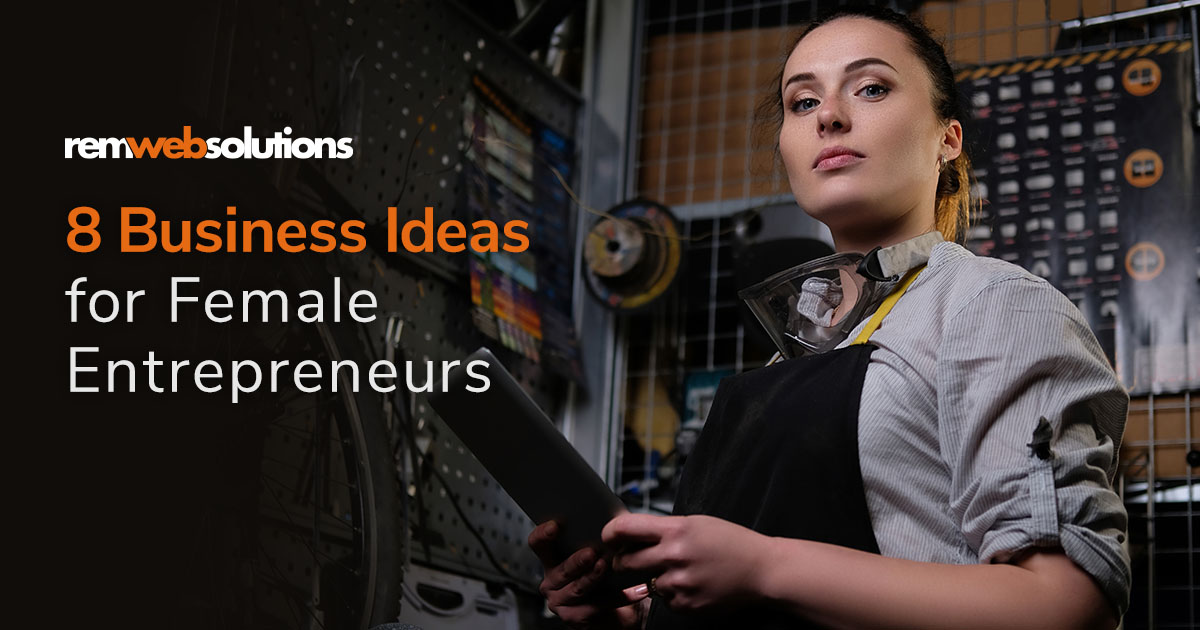 The pandemic has changed the world's workforce. Some women started working from home, some were fired, while others quit their jobs to introspect and re-invent themselves. If your entrepreneurial bone has also been tickled as we emerge from the pandemic, here are some business ideas you should consider to become an entrepreneur.
---
Start an Online Tutoring business
As parents juggle working from home and their young ones, online tutoring helps take the burden off. Engaging an online tutor, gives students a boost with their studies and helps improve their grades.   It also gives parents a chance to manage their own time better as they juggle their work-life balance while working from home.
Assess Your Skills
You can combine your undergraduate or grad degree and experience in customer relations to be a successful tutor. You could not only offer tutoring to school students but also to returning learners at local colleges and universities, as well as those learning to speak English as a second language.
Prepare for Success
Create a strong blend of your soft and technical skills. Choose a couple subjects you're interested in or excel at for best success. This way, you will be more comfortable preparing courses and related activities. Remember to focus on both first-time and returning learners to reach a wider clientele.
Highlight any skills gained in your other careers, such as math if you've worked in finance.
Create engaging course material, mixing traditional and digital resources.
Dig deeper into your student's learning style.
Establish a collaborative and interactive teaching style.
---
Start an Interior Design business
Being at home gave people a chance to get around to the DIY projects that had always been on their lists. While it sounds like a grand proposition, there's little room for trial and error when buying pricey decoration items. That's when you can step in as an expert.
Assess Your Skills
If you've always had an eye for details, colours, textures, textiles, and furniture, this could be your new business! Interior design is more than moving a couch from one corner to another; it also entails an understanding of lighting, depth, and space. You will connect all these elements to breathe life into the vision your client has for their space. You could also consider taking a short online course that can solidify this career move.
Prepare for Success
Build a portfolio. Start by practicing at home or by decorating for your friends. Take on a variety of projects so you can show your clients a diversity of décor concepts.
Practice on the most commonly re-decorated spaces, such as kitchens and bathrooms.
Take photos — lots of photos — of your projects showing both the before and after stages.
Talk about the latest trends in decoration or entice the more niche market with vintage styles.
Build a local suppliers network so you can bypass supply chain issues.
---
Start a Virtual Assistant business
Off-site employees reduce employer costs, but somebody still has to do the work! Virtual assistants have been masters of remote work since before the pandemic. And now that you understand how it all works, it's time you turned it into a lucrative business.
Assess Your Skills
Virtual assistants work part-time to manage day-to-day business administration tasks, deal with clients, schedule appointments, and enter data. As a contract worker, you retain the freedom to take on various clients.
Prepare for Success
Put the spotlight on your time management skills. A successful virtual assistant can manage multiple tasks simultaneously and can switch tracks very quickly. Show your prospective clients that you can improvise and think outside the box.
Able to pay attention to detail.
Can make tedious repetitive tasks look interesting.
A whiz at organizing the day and achieving goals.
Skilled at dealing with people and resolving conflicts.
---
Start an Event Planning business
Despite the popularity of Zoom calls and virtual gatherings, in-person events are back! This means there's need for someone who can take on the duty of planning and organizing events.
Assess Your Skills
As a good event planner, you smoothly integrate the various moving parts of a function and make it all work like a well-oiled machine. You can think both in big picture terms and focus on each component of an event separately. Event planners are great at making connections in various industries so they can bring together all the elements of a successful event with ease.
Prepare for Success
As the world slowly embraces the new normal, the need for in-person gatherings also returns, but with caution. Understanding the new rules and regulations that now govern our social events takes time that in-house employees may not have. You can fill that gap.
Great at bringing together people from different fields.
Highly organized and can adapt on the fly.
Can manage budgets efficiently.
Have the ability to handle large-scale logistics with ease.
---
Start a Food Catering business
With events and weddings returning, food caterers will see a surge in demand. Your skills will be needed at events or even for smaller weekend barbecue affairs. If you represent Canadian diversity, you could tap into your heritage to reach a niche market.
Assess Your Skills
The secrets lie in grandma's recipe book. There's value in offering classic, family recipes that have been around for generations. And if you have a diverse cultural background, you could also dig into traditional recipes to create a unique menu for diners.
Prepare for Success
Whether it's delivering for events or packaged home-cooked meals, practice is what makes perfect. Gather a few friends to sample menu items to get in some training and refine the final products.
Practice, practice, practice — that's what makes it perfect when you need to amend dishes for specific tastes.
Hone bargain hunting skills to find the best deals for inventory needs.
Research nearby cloud kitchen rentals for larger catering events.
Create a list of servers you can call on for larger events.
Look up recipe variations to cater to specific dietary needs.  
---
Start a Fitness Training business
We all know someone that has experienced a drastic change in levels of personal activity during the pandemic. Sedentary work styles have long been known to increase body aches and pains. Being unable to go to a gym has prevented people from maintaining their established fitness routines.
Assess Your Skills
If you're high energy, love fitness-related activities, and like motivating others toward their health goals, you're a good fit for this field. Augment that with a certificate in fitness and training and you're good to go.
Prepare for Success
As a fitness trainer, you will be required to assess clients' health goals. Being a good listener and asking key questions is crucial to this role. Find the key motivators that work for your client and form a step-wise plan they can follow.
Analyze and implement effective ways to increase your clients' physical activity levels.
Lead by example.
Validate the efficacy of the fitness plan through constant follow up. Be ready to present alternate options if needed.
Be good in both one-to-one interactions and in conducting group activities.
---
Start a Coaching business
The pandemic has thrown many a wrench in peoples' plans for personal development. Stress levels have gone through the roof, impeding peoples' personal growth and leading to loss of self-confidence. As a personal coach, your role is to provide a steady, motivational partnership to success.
Assess Your Skills
As a, you will peel back the layers of barriers preventing people from reaching their personal evolution goals. And then you will gently guide clients toward the path to achievement and progress.
Prepare for Success
There are ample online certifications that can prepare you for this role. Aside from the courses, you will also need to sharpen your listening, assessment, problem solving, and analytical skills.
A strong sense of empathy to relate to peoples' struggles and stresses.
A genuine aspiration to help people reach the next level in their lives.
Ability to motivate others to break free of personal barriers holding them back.
Comfortable sharing personal life experiences to inspire others into action.
---
Start a Podcasting business
This form of digital entertainment has become huge during the pandemic. And it's not going anywhere even as the pandemic nears its end. It's an easy form of entertainment for long commutes or as travel resurges.
Assess Your Skills
Are you able to research a concept, gather information, spin it into a tale and tell the story in an engaging manner? If you answered, yes, plug that into any of the various podcasting platforms and you're ready to broadcast.
Prepare for Success
Like books, podcasts follow genres. You could choose a genre that interests you personally or you could sample some popular podcasts and find the missing gap. Then dive into the creation process.
Research a podcast platform that you're comfortable using.
Invest in reliable recording equipment or you could look into a local library offering rentals.
Do background work on the theme.
Prepare the script for the first few episodes.
Create a brand for your podcast.
Launch podcast
---
In conclusion, this is a good starting point when considering new business opportunities for yourself. Contact REM for the perfect website when you are ready to launch your business!