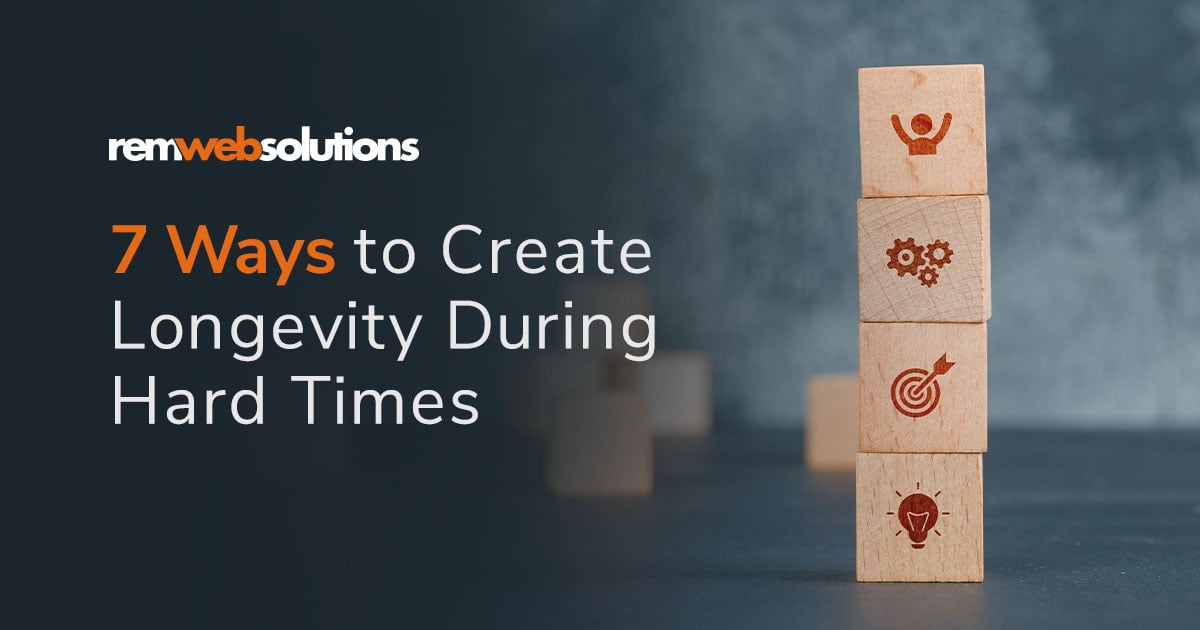 More and more businesses are tasked with handling a myriad of different challenges and unpredictable circumstances. As a result, they must adapt to changing times, especially in a post-pandemic world.
With statistics steadily pointing towards unfavourable results for businesses looking to make it past 15 years – only 25 percent achieving this milestone, business leaders need to be prepared more than ever before.
Despite uncertain times, there are things businesses can do to create longevity during difficult periods. Read the tips below to become more prepared in times of strife.
1. Place your focus on what you can control
Often, we tend to get swept up and carried away with the "what ifs" involved in life, but also in business. Things outside of your control can throw a wrench into your plans and disrupt the course of action you previously had in place.
Therefore, it's more important to place your attention on the variables that are within your power and that you have the ability to control. Making good calls with the problems you plan for can help you in your preparedness for the unexpected.
2. Make meaningful connections
The people you have around you can make or break your ability to push through hard times as a business. Make sure you have a strong team that you've built up with people who also feel equally supported when they need it most. Creating a relationship of mutual trust and support can help increase the likelihood that you can work through any unexpected bumps in the road together.
3. Hit pause and get some TLC
Managing a business is always going to be busy and stressful to some degree, but don't forget to take time for yourself and encourage your team to do the same. Don't neglect your own needs and mental health for the sake of work that can wait. You will be far more likely to be able to cope through hard times if you've been prioritizing yourself. Difficulties are much harder to bear when you're burnt out and overworked.
4. Set more boundaries
There should be a mutual understanding between yourself and your staff that allows you to communicate about boundaries in the workplace. Going along with hitting pause, be sure to draw lines where you need to. Don't answer messages and calls outside of work hours unless necessary, make it clear who staff should be going to about problems, and have small tasks organized and automated accordingly if you don't need to deal with them directly.
5. Make your products pivotable
In the turbulent climate of today's world, it's important to ensure that the products and services you offer as a business are adaptable. Innovation in marketplaces is becoming a larger and larger necessity. Try to brainstorm ways to develop your store's offerings so they can suit a variety of needs and purposes, no matter what circumstances are happening in the world around you.
6. Place value on stakeholders
Placing value on internal and external stakeholders so they feel valued, is crucial in managing a long-term, successful business.
7. Have a reliable plan in place
Although you can't predict every single thing that may go wrong, it can be productive to plan ahead for realistic situations that may pop up. Have back-ups in mind for business management, team relations, etc.
Conclusion:
If the pandemic has taught us anything, it's the importance of planning and strength during difficult times. If your business takes these tips into consideration and remains forward-thinking, you should be able to cope through pretty much anything.