If you're looking to set up a new website for yourself or your business you've likely seen advertising for services that promise you a quick and easy "do it yourself" approach. While some of these services are very good, the reality is that they're built for people who already have some level of knowledge in web design. This is not to say that you can't design a website on your own, you'll just be better served if you have a professional around to get you started. What do we mean? Good question. 
Designing a website for today's visitors requires an education in how the new web works. With the increasing use of mobile devices as the primary personal computer, users are now shopping and retrieving all sorts of information from their phones and tablets. A web designer knows that your site will need to be responsive and adapt seamlessly to different viewing devices. 
A web designer also knows that you'll need social media integration and sharing strategies involved in the development of your site. Of course, this is not to say that you don't know this information, it is only to illustrate that as we move forward, the topic of designing your own site becomes a bit more complicated.
A good approach, given that we've barely scratched the surface of what you'll need to consider when designing a web site for success (think Search Engine Optimization). What this means is you'll work with a professional web designer (like the awesome team we have here at REM) to get your site up and running, and then (our Customer Success Manager) will teach you how to do content updates to the site, yourself (WebWiz@rd is a very easy to use software package). There is much value in working together! 
So, Why Do I Need a Web Designer? 
Maybe you do, maybe you don't, but we hope you have a better idea now that you've gotten our input. We look forward to talking to you about the excellent services we can offer at REM Web Solutions.
Is it really that important to have a mobile responsive website? It sure is! Here are some mind-blowing statistics that will change your view on mobile traffic forever (sources: Hubspot, ImpactBND, & Skillcrush).
Eighty percent of internet users own smartphones.
Thirteen percent of adults access the web only via mobile.
Mobile internet usage accounts for two out of every three minutes of all online usage.
Tablet users have the highest add-to-cart rates (important if you have an e-commerce shop).
People are addicted to their smartphones - over half of all smartphone users check their phones immediately upon awakening in the morning.
Sixty-one percent of people won't return to a site that was difficult to access on mobile. Forty percent will instead visit a competitor's site.
According to Marketing Land, mobile advertising will account for almost three-quarters of all digital ad spending by 2019.
Ninety-one percent of smartphone owners say that being able to access online content on their phones is extremely important to them.
Forty-eight percent of people ages 18-29 search the web on mobile every day.
Fifty-seven percent of people won't recommend a business if it has a website that isn't optimized for mobile.
Eighty-eight percent of people who search for a business on their smartphones contact that business within a day.
Seventy percent of mobile searches lead to some sort of action within an hour.
Seventy percent of smartphone users will immediately delete an email if it isn't optimized for their device.
Forty-eight percent of millennials only view videos on mobile devices.
Eighty percent of people do online shopping on their phones.
As you can see, mobile first is important and will have a huge effect on your business. Visit our website for more information. 
At REM team building is very important to us. Our Team Building Events are fun, challenging, productive and stimulating. Not only do the events build stronger accord between us by improving our teamwork and leadership skills, they also highlight aspects of our talents and personalities that are normally not seen in day-to-day work. I certainly saw some great teamwork skills exemplified in our canoeing team building event last October.
On a chilly and damp October afternoon, we rented some canoes from Canoeing the Grand for a fun and challenging excursion down the Grand River. How does paddling down a river make it a team building event you ask? First, we were split into teams of two: Todd and I, Jill and Rob, Sean S. and Shauna, and Sean M. and Ryan. Each pair had to strategically and physically coordinate a path down the river; the path set before us was laden with shallow parts, large rocks and (somewhat) rough waters. Second as if that's not hard enough as it is, we had to multi-task: as we paddled down the river, Rob gave us a trivia on general facts about REM and each other. He quizzed us with questions such as "What are the 7 Guiding Principles of REM?"
As I've previously stated, it was cold and damp; we were all very wary of falling into the murky water. We thought to ourselves "Woo, we're all dry!" as we were about to reach the end of the trip. Alas! Not all of us were so lucky. Poor Sean. S. fell into the water; just as he was stepping out of the canoe the boat accidentally moved under his feet and he fell (what looked like head-first) into the water. It was a sight to see! We were all both laughing our butts off and sorry that he was wet and freezing.
Below are a couple of photo montages I took of our team during the trip. The river and its surroundings was very beautiful, all in all it was a beautiful day for a trip down the river.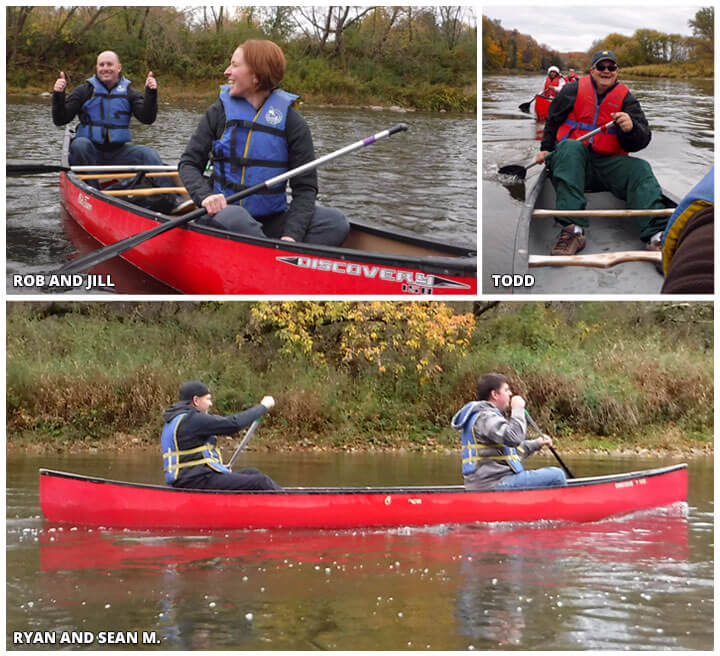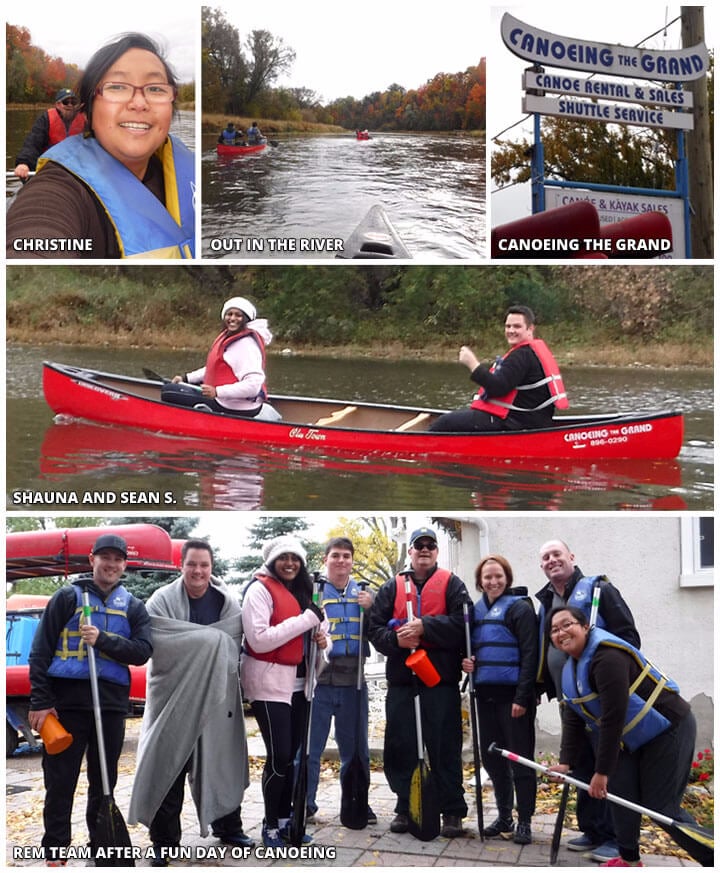 | | |
| --- | --- |
| | Christine Alon at 4:00 PM |
When looking for ways to market your website online, you have almost certainly come across information about SEO, or search engine optimization. However, you might not really have a solid understanding of what it is or why it is important.
SEO is not something that you will want to ignore, no matter how small your business is. In a world where so many people use Google to look up anything and everything, making sure that your site can be found on this popular search engine and all of the others is critical.
What is SEO?
SEO, or search engine optimization, is a pretty simple concept. Basically, it refers to making sure that your website can be easily found on the major search engines. There are things that you can do to make it easier for Google and the other search engines to find and index your site on their search results.
Why is SEO so Important?
Search engine optimization is important because a lot of people are using Google and other search engines to look for information, businesses, online shopping and more. Making sure that your site pops up in the search engines -- and eventually helping your site reach higher and higher on the search engine results -- is key to being found by potential customers and to beating out your competition.
As you can see, search engine optimization is something that you should put a focus on. Luckily, REM Web Solutions can help you with every step of promoting your site for Google and other major search engines, such as Yahoo and Bing.
As I start my new job at REM Web Solutions this New Year, it brings all the feelings one can have.  I felt overwhelmed with nervousness and excitement.  However, after 10 years at my previous job, the biggest feeling I have is enthusiasm.  I'm eager to learn new skills, rise to new challenges and meet and work with a new team. As well as the added bonus of being much closer to home. 
The first few days of learning were certainly a challenge.  At first, I was wondering, "what did I get myself into".  Once I started to use the tools of the job more, I started to get the hang of things and got really excited about what I'm doing.  This job will challenge me in new ways and like the old saying goes, "maybe you can teach an old dog new tricks".  
As I mention in all of my WebWiz@rd training sessions here at REM, it is really important to get a Google Analytics account. Not only for the HTML code that you get to add to your site for better SEO, but the even more important aspect of utilizing it for keyword searches. It's the keyword relevance that draws in the qualified traffic to your website. So, in order to bring this highly qualified traffic to your site, you need to develop a better understanding of keywords.
That's where Analytics comes into play. Google's Keyword Tool, with its huge database of keywords in over 50 languages, is a great place to start. You can even enter a phrase that describes your website right in Google to get a sense of traffic. But before you do that, let's utilize your Google Analytics account to conduct the research.
Google Analytics allows us to see all of the relevant data in an easy to read format. It's almost like having the answers to a test before we write it. The entire "keywords" section is devoted to providing the keywords people used to find our website, how many visits from the keyword, how much revenue that keyword generated, the bounce rate and so much more! This is very informative data to have before you start investing time and effort into organic and paid searches.
Remember, we want to bring qualified traffic to your site. SEO experts follow a basic thumb rule for choosing keywords that bring the most relevant, revenue-adding traffic to your website. Here are a few considerations:
Phrases are better than singular words.
Target highly searched terms that have as little competition as possible. However, do not use keywords that have less competition just for this reason alone.
Choose keywords that are specific with a narrow focus but you don't want to be too specific that you start to lose traffic.
Localize your keywords by making use of your geographical location (Web Design Kitchener Waterloo).
Remember, you will want to get the most of out of your keywords when you begin to optimize. That means including them in obvious places on your web site (Meta Tags) in order to achieve high keyword density, frequency and prominence.
Without having a good place to start, choosing keywords can quickly become mind boggling given there can be literally millions of keywords to choose from. Besides, choosing the wrong keywords can be disastrous and set you back months if you are optimizing your site for organic search. For that reason alone, is worth the time and research using Analytics.
| | |
| --- | --- |
| | Todd Hannigan at 11:10 AM |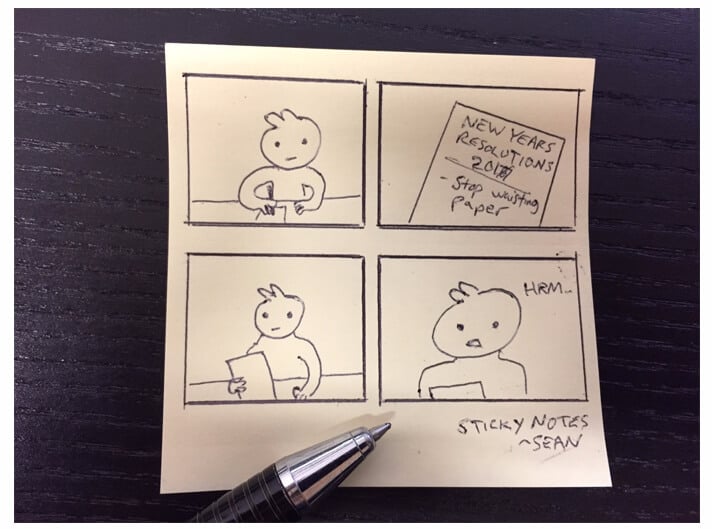 | | |
| --- | --- |
| | Sean Sanderson at 10:15 AM |
Web design templates are meant to be quick to set up and easy to maintain.
Unfortunately, that means there's no wiggle room to customize the site to your needs. Every business has unique features and complexities, and so should your website. Before you jump into a store-bought web design template, consider these three downfalls of using design templates.
1. Lack of Customization
Your website should be able to reflect the nuances of your business, making use of every tool and scrapping elements that don't fit your needs. On top of custom functionality, your website should display your custom branding. Colors, logos, photography, and all media elements should showcase your business in a unique way across your site. Cookie-cutter websites don't win business.
2. Poor Scalability
As your business grows, your website will likely need to grow as well. You may need more pages, a larger portfolio, or wider access for customer logins. Whatever your needs down the road, you shouldn't have to stunt your growth now just for a convenient solution. Custom web design means your site will always fit your needs.
3. No SEO Optimization
Many prefabricated web design templates are simply a skeleton. SEO is integral to your online presence and web design templates are not built to accommodate it. Don't give yourself more work than you already have. Investing in custom web design means ranking in the top of your clients' search results.
Want to build a unique and stable online presence? Contact Us for more on creating custom web design solutions for your business.
Social media is crucial to your business' marketing success. It can be a great source to bring traffic to your website. But it takes a lot of time and effort to maintain. Thankfully, there are many social media tools out there that can help you. If you're still wondering what the benefits of social media tools are and how they help your marketing strategy, read on:
Save Time
Social media tools such as Buffer and Hootsuite help you consolidate your social media postings by being able to post on multiple accounts at once. You'll no longer have to go from social media platform to the next posting on each one, with these tools you'll be able to write your post once and post across several platforms.
Plan Ahead
With social media tools, you'll be able to get an overview of all your past and future post. This helps you develop a social media calendar tied to your blog calendar, and plan your posts ahead to make sure you're talking about all your company's important topics.
Analyze Performance
Asides from saving time and planning ahead, social media tools will provide helpful analytics, such as your best performing posts, engagement and best time to post. You'll see which posts people drove the most traffic to your website and what topics you should cover more. By analyzing your posts' performance, you'll be a social media rock star in no time.
Social media tools are a great asset to drive traffic to your website. But then it's your website's job to maintain your audience's interest. Do you need a great website that gets noticed? Contact us today!
The way audio is stored on a CD (in a .wav file) is uncompressed. It is in a constant bitrate and always takes the same amount of storage space regardless of what audio is actually being stored. This is the reason that when you buy writable CDs they always state number of minutes of audio you can store on them (80 minutes for a typical 700MB disc). This means that if you have a 3 minute song file and a file that is just 3 minutes of silence they would take up the exact same amount of storage space (30 Megabytes).
Now let's go back in time a bit to the turn of the century when 'high-speed' Internet wasn't really something that everyone had, even if you did it was well under 1Mb/s (keep in mind that's bits per second not bytes, a bit is 1/8 of a byte). Dial-up was the go-to for the majority of Internet users (at best 56Kb/s) so every bit of data you could save was crucial.
In 1999 the infamous Napster was released, the service that really kicked-off the music sharing era, but with a 3 minute song being a whopping 30 Megabytes a 56Kb connection would take at least 75 minutes while completely saturating your connection. That's a long time for a single song.

Winamp + Napster (The go-to back in the day)
Now the .mp3 which was formally introduced back in 1993 now has a chance to spread its wings and begin its complete takeover as the de-facto standard in audio storage. The magic behind the .mp3 (and audio compression in general) is that it takes that original uncompressed file and using a complex algorithm, removes 'unnecessary' details that your brain wouldn't really notice were missing.

Originally most files were encoded at 128Kb/s and at that level you could actually get a decent sounding file at a tiny fraction of the size of the original. Now that Internet speeds have drastically increased you would typically encode at 320Kb/s which is the highest bitrate that you can record an .mp3 at. Beyond that you run into the law of diminishing returns and it just isn't worth it.
Now there is also something called 'lossless' compression. This is usually stored in the previously mentioned .flac (Free Lossless Audio Codec) format. A losslessly compressed file will still retain the exact quality of the original file but at a smaller file size. It does this by keeping all the sounds that exist in the recording but throwing away all the frequency's that aren't used. So, for example, if you record something like an audiobook where it is only the human voice, it would throw away everything outside of (roughly) 80-255Hz which is the typical frequency of human speech.
There is also another type of audio compression which is compression of dynamic range, but that's a topic for another post…
| | |
| --- | --- |
| | Sean McParland at 11:50 AM |
Contributors
Latest Posts
Archive
Tags
Everything
Content Management
Technology
Design
Holidays
Off Topic
Support
New Features
Personal
Gaming
New Clients
SEO
REM News
Project Management
Account Management
Training