| | |
| --- | --- |
| Adult Colouring Books | Tuesday, August 25, 2015 |
 

Recently my wife was on a shopping spree at our local Chapters book store. She saw a book with a design on the front that she said looked like the sort of drawings I like to do.  She picked it up and soon learned that it was an adult colouring book!

You may think the term "Adult Colouring Book" sounds funny, but the level of complexity in some of these line drawings is anything but funny - it is crazy! I brought the book to work and, when taking a break one day, I started to colour in one of the drawings with a pen. I soon realized that colouring was very enjoyable and relaxing. I found myself adding little hints of colour at any chance I had.
Evidently, colouring is extremely calming, a great way to relax and take a break. I am not the only one who seems to enjoys these books. In the past year, the popularity of these books has earned them a spot (or more) in Amazon's top 10 best-seller list.  Currently, the list ontains four colouring books for adults!
I see colouring as a great way unplug from the screen, relieve some stress and spend a couple minutes to get some "digital detox".
| | |
| --- | --- |
| | Sean Sanderson at 2:48 PM |
| | |
| --- | --- |
| Passwords Part II – Multi-factor Authentication | Monday, August 24, 2015 |

In my previous post I talked about setting up a password manager like LastPass to strengthen your online security. The next thing you should setup is Multi-factor Authentication or MFA/2FA (two factor authentication). The idea behind this method is that if someone does manage to acquire your password, they are still unable to access your account. This is done by adding something you have (your phone) together with a something you know (your password).
This service is offered by quite a few websites, such as Google, Facebook, Twitter, Steam, Dropbox etc.. There are multiple ways of adding MFA to your accounts. You can have a text message sent to your phone, set up a mobile app or have an email sent to you. When you want to log in to your MFA enabled account, you check your selected method of communication (text message, email, etc.).  Then through that method of communication, you will be prompted to allow the login attempt, or have a random (usually numeric) password generated, which you then enter into the site.
When it is available, multi-factor authentication is something that you should always use. It will greatly improve your online accounts' security and it really doesn't take a lot of time to set up or use. You can also usually check a box to remember your login on your home computer. This will, of course, lower your security on that system, but if someone has access to your machine that shouldn't, then you probably have bigger problems to think about.
| | |
| --- | --- |
| | Sean McParland at 4:00 PM |
| | |
| --- | --- |
| We are hiring for an Office Administrator & Customer Ambassador | Friday, August 21, 2015 |
We are hiring for an Office Administrator & Customer Ambassador.  
See the details here and please spread the word! http://www.remwebsolutions.com/Careers-Office-Administrator-Customer-Ambassador.htm
| | |
| --- | --- |
| Passwords Part 1 - Password Managers | Thursday, August 20, 2015 |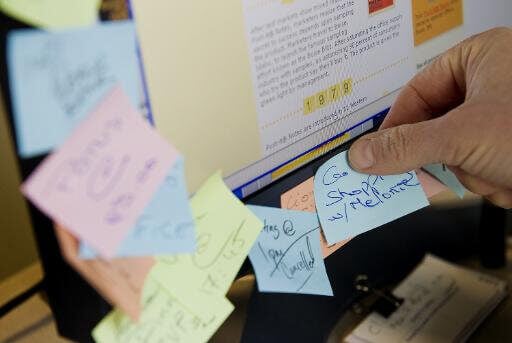 Passwords.  We all have them, but we don't always remember them. Creating and maintaining passwords can be a real pain. Websites all seem to have different requirements for password complexity and length, neither of which make it any easier to remember. Many people take advantage of the built-in password manager in Google Chrome or Mozilla Firefox to help keep track of all their different passwords. This can be a great tool for keeping track of them but the task of creating a reasonably complex password is still your responsibility.
There are, of course, programs/extensions that can come to your rescue. The one I use is called LastPass which is available for free from lastpass.com or, if you want to get access on your mobile phone, you can pay $12 per year for the LastPass Premium Subscription. You can then install it as a browser extension in your preferred browser.
When you want to make a new password you can have LastPass generate a long complex one which it will remember for you. Your passwords are also encrypted end-to-end, so only you can access them when you enter your master password. The master password is then, effectively, the 'last pass' you have to remember. Another benefit of this method is that you will always have drastically different passwords for each site you visit. This means that if that site is compromised you are not in danger of any of your other accounts being accessed.
| | |
| --- | --- |
| | Sean McParland at 10:30 AM |
| | |
| --- | --- |
| I Just Want A Website – Why Do I Need DNS? | Wednesday, August 19, 2015 |
A very basic explanation of DNS and why we need it.
I know what a website is and that it needs a place (some nebulous server, full of information, somewhere out there) to be stored or 'hosted'.  And I know what an email is, and that, like websites, there needs to be a storage space for all my emails, (received, sent and deleted).  But what on earth is DNS, and why do I need it?
DNS stands for "Domain Name Server".  Great. That clears it up, (she said sarcastically).
Here at REM Web Solutions, I like to describe DNS as a sort of phone book that works in the background to help users find websites online. Websites have meaningful names, such as http://www.microsoft.com, in a language we can understand, because  humans communicate with intelligible words (where possible). On the other hand, servers that connect to the Internet use a number based addressing system that is a lot like the phone numbers we use to connect with people over the phone.  That system is called the Internet Protocol (IP for short).  Here's one here: 192.168.124.1 and another: 208.85.221.74.  
When people want to buy apart ment furniture, for example, seemingly random numbers are a lot more difficult to remember than simply going to "ikea.com", and thus DNS was born to give us all a fighting chance to find websites that matter.
Sources vary, but a recent estimate suggests that, worldwide, there are 45-50 million servers functioning.  Clearly some kind of incredible filing and retrieving system is required in order for us to access the things hosted on any of those millions of servers.  DNS is a database that, upon receiving a "query" (for example, you typing "remwebsolutions.com" into your browser), translates that to an IP address and then uses that to locate the server, somewhere in the world, in which the information for that website is kept (or hosted).
DNS also plays a vital role in connecting email servers so that you can send and receive emails, as well as instant messages. Both of those processes are a more complex than I am describing here, but the bottom line is that DNS makes possible the daily, web-based tasks and entertainment that we value so highly.
Blair Rampling and David Dalan, from DNS For Dummies, summarize it nicely:
In quite a practical sense, any application that uses the Internet to connect two or more hosts to share information, or otherwise communicate, is probably relying on DNS services in one form or another.
Now you know, even if on a surface level, that DNS is important and, like a hidden structural support, it helps hold together the entire "building" of the Internet for us to use and enjoy.
| | |
| --- | --- |
| | Marion Aitken at 10:00 AM |
| | |
| --- | --- |
| Half A Dozen Brilliant Websites | Wednesday, August 12, 2015 |
No one will argue that the web has a lot of useless sites for your entertainment but don't forget about the ones that can help you become a smarter and better person! Below are some of my favourites.
1. Factsie — Did you know light from the moon can create rainbows. They are called moonbows.  Whoa! The website also sites sources!
 
2.  Instructables — Learn how to make anything. Really! This site shows you how to make a Megahelmet (a helmet with a megaphone).
 
3. Lumosity — Cutting edge neuroscience personalized for you! Train your brain with fun games. I have tried this and I officially feel smarter.
 
4.  TED-Ed — This is a new library of award-winning, animated lessons created by expert educators, screenwriters, and animators that will spark curiosity in learners around the world!
5. Spreeder — A free, online speed-reading software that will improve your reading speed and comprehension. Paste in the text you'd like to read, and get ready not to blink!
 
6.  Quora — Use the power of other smart people to get your questions answered. You can learn anything, from how to tie your shoes, to rocket science.
Boom, you are now brilliant!
 
| | |
| --- | --- |
| | Sean Sanderson at 10:45 AM |
| | |
| --- | --- |
| What is the text immediately below the hero banner called? | Tuesday, August 11, 2015 |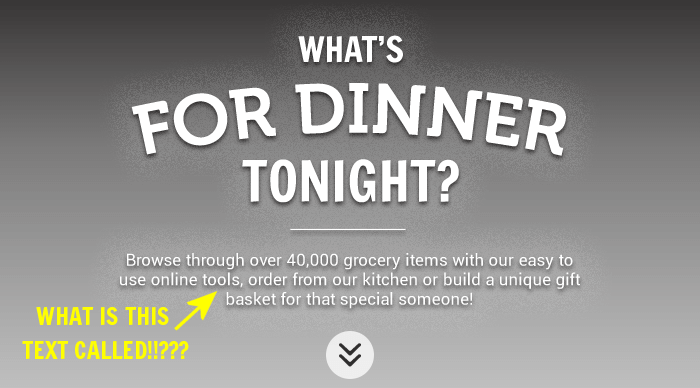 We've just hired another great new employee here at REM HQ and as she was working on one of our projects when she asked me what the name was of the text below the hero text...  Obviously I told her it was the sidekick text.
But hold on... I just searched online and I can't find any of references for the nomenclature anywhere.
Let's change that by establishing some ground rules about the sidekick text/sidekick copy/sidekick headline so that we can all stay on the same page as we talk about web design.
Rule 1: Sidekick text is concise.
Three sentences push the limits of what sidekick text should be.  Each carefully chosen phrase should be diligently pared down to minimalistic proportions, and each sentence should be examined for purpose.  If a sentence has no communicative value, toss it.  If a word has no substance, omit it.  
​Rule 2: Sidekick text is never bombastic.
Leave over-the-top expressions for the hero text.  Sidekick copy grounds the hyperbole with rational explanation and factual context.  It is true that most people gloss over this blurb, but when they zero in, they are often looking for a better understanding of what's going on.  Use sensible language to keep users connected.
​Rule 3: Sidekick text always supports the hero text.
The context of the hero headline can be lost on some readers.  Sidekick text accentuates, describes or otherwise explains what the hero text is trying to say.  It should never be used to take readers in a new direction, and it should never be text that stands on its own.  Heroes and sidekicks work together.  The hero takes the lead, and the sidekick follows in the same direction.
​Rule 4: Sidekick text should always use simple language and structure.
A user will spend less than 2 seconds scanning the general area of the sidekick text.  It is important to use simple language and simple sentences to give users a fighting chance to absorb the message.  Technical jargon, run on sentences and polysyllabic words will impede idea comprehension, and comprehension is the catalyst of the action that site owners require.
There we go.  I've established some communal ground rules related to sidekick text.
Send me your thoughts on the idea using the comment section below.  I always appreciate the feedback.
| | |
| --- | --- |
| | Jamie McBurney at 4:20 PM |
| | |
| --- | --- |
| My Favourite Quotes | Wednesday, August 5, 2015 |
One afternoon, I was thinking to myself, how much I really love what I do, and that I like to motivate myself with positive thoughts as much as I can. Therefore, I've decided to create some appealing, visuals pieces to go with my favourite quotes.
Sources for the quotes:
www.oneweekjob.com 50 best work and passion quotes of all time
Forbes - inspirational quotes
Source for the free stock photos:
| | |
| --- | --- |
| | Christine Alon at 11:20 AM |
| | |
| --- | --- |
| REM Staff Bio – Marion Aitken | Wednesday, August 5, 2015 |


Role at REM:  
Customer Support Representative
Education:  
Diploma, Scientific and Technical Illustration
Work Experience:  
Photography Retoucher, Graphic Designer, Fine Artist, Administrative Assistant.
Something that Makes Me Smile at Work:  
Clever, unexpected, non-malicious pranks


Web site:
Don't have one.
 
Book:
Your God Is Too Safe by Mark Buchanan 

Food:  
Popcorn, chocolate, steak
 
TV Show:  
Don't have a TV now, but was on a CSI kick when I had one.
 
Musical Artists: 
No favourites because I appreciate a huge spectrum of genres. Not a fan of Screamo though.  I can even handle Zydeco for a bit.
 
Time of Day:  
Dawn
 
Season: 
I like different things about each one.
 
Places in the World:  
Remote, pristine, breath-taking natural areas.
 
Recreational Activities/Hobbies: 
Hiking, biking, painting.
 
Sport: 
Ultimate.
 
App:  
Don't have one.


Food:  
Curried-anything.

Activity: 
Cooking and shopping.

Time of Day: 
Between 10:00 pm and sleep.

Season: 
N/A

Place:  
Crowded, busy, loud places, bursting with people.


Best Thing Someone Said to You:  
When asked how he was, in casual, passing conversation, an elderly gentleman replied without hesitation: "I am smoother than the fuzz on a toad's wrist."  
 
Favourite Quote: 
"Don't ask yourself what the world needs.  Ask yourself what makes you come alive, and go do that, because what the world needs is people who have come alive." 
- Dr. Howard Thurman
 
My Hero:  
People who don't know they are heroes, who live life in ways that put others ahead of themselves.
 
One of the Things I Find Fascinating: 
That we can never know for sure what someone else's 'red' looks like; is it the same as what I see as red?
 
Most People Don't Know This About Me:  
I like spiders and can ride a unicycle.
| | |
| --- | --- |
| Happy Long Weekend | Friday, July 31, 2015 |
REM is closed on Monday August 3, 2015 for the Civic Holiday.  We hope everyone has a great long weekend.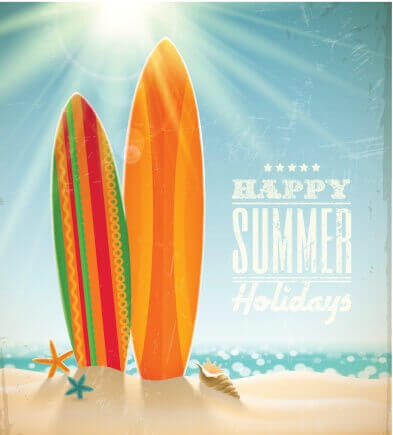 Contributors
Latest Posts
Archive
Tags
Everything
Content Management
Technology
Design
Holidays
Off Topic
Support
New Features
Personal
Gaming
New Clients
SEO
REM News