I'm taking a few short minutes to complete this blog post before I jump back into my to-do list. I'm relatively busy with my work at REM and I'm quite happy about that.  I'm happy to be busy because it means REM is experiencing success. And that only happens when our customers experience success.
The work I'm digging into this week revolves around mobile usage scenarios for some of our flagship WebWiz@rd modules. We're actively evaluating the needs of our customers and what will make them more successful at doing what they do best.  Our mobile offerings are getting smarter every day and I'm happy to be at the forefront of this initiative.
Happy computing from your mobile device of choice! I'm here to make sure it works the way you expect it to.
Valentines is just around the corner and I have I have compiled a best of the best rundown of tech gifts to give that special someone!
Recording yourself doing that extreme adventure has never been easier with the new GoPro Hero 4: Session. With its compact and durable size your friends will be envious.
Master your flight skills, record some birds eye view footage for your indie film or just flat out spy on your neighbor. This drone is at the top of its game.
Have you ever thought, "I'd love to just look at my watch instead of having to pull out this clunky phone from my pocket." The apple watch solves this 'first world problem' by giving you all the capabilities of a secret spy agent while still looking cool and fitting in with your hipster friends.
This is the droid you're looking for! Keep the Star Wars bandwagon going by remote controlling this RC droid via your smartphone. Could potentially give you minutes of fun chasing your cat around with an omnidirectional bot.
Add a level of professionalism to your Instagram photos by snapping on one of these lenses to your smart phone. Taking photos of your loved one to whole 'notha level'.
Why walk when you can roll in style. Perfect for the urban commuter. One charge will take you up to ten miles. That's 10 miles of people saying, "omg look at this guy."
*Although my descriptions for each gadget may sound sarcastic I will accept any one of these gifts from a Secret admirer. Please comment below on how to get a hold of me.
| | |
| --- | --- |
| | Sean Sanderson at 11:00 AM |
Anyone living in Kitchener/Waterloo typically knows Vincenzo's.  It is a fantastic fine food shop with an amazing selection of gourmet foods from around the world.  It truly is impossible to walk out of there with 1 item.
We have had the pleasure of working with Vincenzo's for a number of years on their website.  We were very pleased to launch a new version of the website in the later part of 2015. This new website showcases all the great items they have for sale.  Many people don't realize that you can purchase many of the items they sell online from cheese and chocolates to gift baskets.
I think the coolest thing on the website is a feature that allows you to order and customize lunch for up to 20 people at a time.  You can customize your own sandwich or salad or even pick from the hot counter and more.  Your order is ready for pickup and you can bypass the checkout line by paying online!  What a great way to order lunch for the office and let everyone pick what they want.  By the way, the whole website is mobile friendly so you can do all your shopping easily from your phone.
This web design project was a lot of fun for our team to work on and we appreciate all the great collaboration that Carmine and his team were able to offer to make it such a success.  If you haven't already checked it out have a look at http://vincenzosonline.com.  
After about a year of working with Jamie at REM, I started to notice a few things that he liked to say. I like listening and observing what people say and how they say it, and there were definitely a few things that he says more than once or twice that I'll catch and think: hey, those are his common phrases!
He'll say these phrases when he wants to drive a point home, get the urgency of his point across and/or motivate/inspire/hype us up. So without further ado, here are a few of Jamie's common phrases or as we like to call them "Jamie-isms:"
Kick at the Can: ie. another attempt at something. "Let's have another kick at the can."
Right-Click-Save: ie. when certain tasks are more complicated than opening, saving then closing. "There's a lot more to making a website than just right-click-save."
The Feather on Your Cap: ie. a piece that one could show off and be proud of "That website we made is so awesome we'll put it in our portfolio! That's the feather in our cap!"
Pair of Dimes: 20 cents. it's a paradigm!
Sometimes he says he'll be "chasing bugs". He means he'll be fixing a few hiccups and quirks. But to me, this is what I envision when he says this: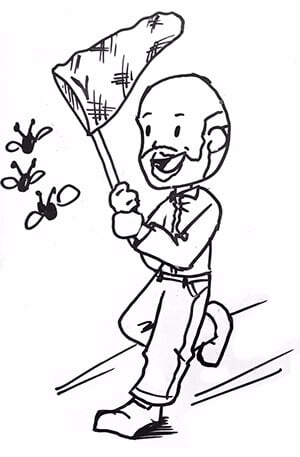 Last but not least, I'd like to end this blog post with a Jamie-ism; this one I like because it's positive, motivating and sums up the trajectory we have and want to have here at REM:
Onward and Upward!
| | |
| --- | --- |
| | Christine Alon at 11:00 AM |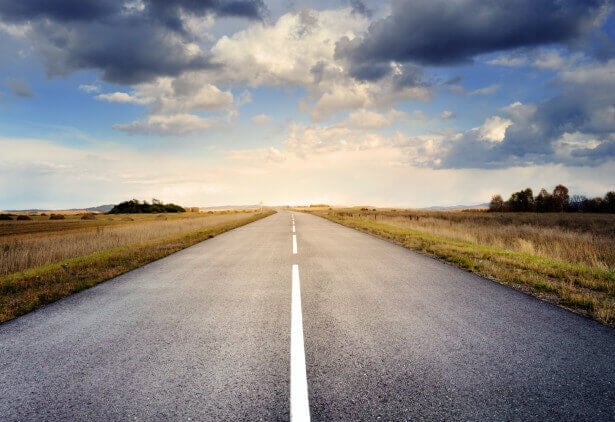 "Technical Road Maps Are Never Done"
The calendar year has rolled over to 2016 and our latest quarterly general meeting has completed.  
It is safe to say that our entire team is so overwhelmingly enthusiastic about our next set of technical objectives, that they are bursting to spill the beans.
"I Want To Spill The Beans Too"
But I can't....not yet.  Let's just say that our technical accomplishments of the past are about to give the REM team the tools to jump even farther ahead of our competition!
Stay tuned for more details....
| | |
| --- | --- |
| | Jamie McBurney at 9:00 AM |
With a new year upon us, we're all filling our minds with  New Year Resolutions and Goals. One of my goals last year, especially after stepping into this role was to work on my time management skills. Sometimes our responsibilities add up and we lose sight of the end goal, whether they be personal or professional. Working full-time (in a completely new industry), working part-time as an entrepreneur and having pets/family obligations, I found I was losing time for myself which really didn't help me.
Desperately trying to find answers I began looking up Time Management tips, and I stumbled across this video: 
By simply implementing the suggested tips from the video, I was able to tackle daunting workloads (professionally and personally) with ease, and felt far less anxious when specific tasks were not completed. If time management is something that you struggle with, try these tips and you'll feel much better, try making a game plan for yourself, it works!!
Happy Planning Friends!
| | |
| --- | --- |
| | Shauna Ramsaroop at 11:15 AM |
As a side project here at REM, we made an interactive Holiday card to show to our customers, family and friends as thanks. It turned out really great and I'm very proud of it!
Here's what the Holiday Card looks like.
It was a very fun project because it was five of us working as a team to make it work and look great. For my part I drew my coworkers and I as bobble-head characters. Here's the basic idea of how I did it; I will use my own caricature as an example:
 

Step 1: The body

 

First, I drew the body using a drawing tablet on Photoshop. I used dark, thick lines so that I could convert the drawing into vector shapes in Illustrator. Once it's converted, I scaled it to the right size and coloured it in.

 

I had to draw the body separate from the head so that the developers could use them as individual pieces to make the head bobbling effect.

 

Step 2: The head

 

The next step is drawing the head. In order to make sure that it resembled the person as closely as possible, I used a staff photo of the person and traced its basic shapes in Illustrator. It had to be a photo where they were facing straight ahead, so that it matched the angle of the body. Then I coloured it in based on the skin-tones I used for the body.

 

Step 3: The pedestal and final touches


Once I had the body and head together and in the correct, cartoonish proportions, I drew a pedestal with people's names underneath. Finally, to give it some more detail we've added shading, and holiday apparel such as scarves, ugly Christmas sweaters and Christmas ties.

 

If you look closely, you might notice that there's a reindeer pattern on my sweater.
| | |
| --- | --- |
| | Christine Alon at 10:00 AM |
I would like to announce the winner of our of our 2015 Holiday Card Bobble Head Contest, "Karin from IAIC".  Karin has won a $50 gift card to Vincenzo's.  Thanks to all for taking the time to participate.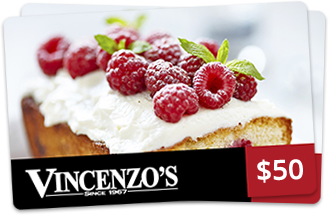 With the technology in smartphones becoming more advanced each year, people are increasingly carrying a pretty decent camera in their pockets. There are some simple things you can do to make your photos really stand out.
Bokeh (pronounced BOH-kay) is that pretty blurred background that you see in high quality photos or in movies. It is something that you may not see often if you take photos with your smartphone. Bokeh is achieved with two attributes: long focal-length (higher number) and wide aperture (lower number). Focal length is basically the combination of glass elements in the cameras lens that give it "zoom". You will commonly see it measured in millimeters or sometimes a number followed by x (like "500x zoom").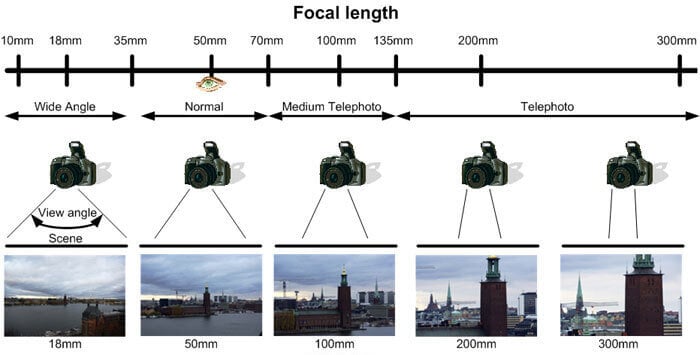 The other component of getting Bokeh is aperture. Aperture is how much light is let in through the lens that hits the image sensor, the lower the number the more light you pull in. This can be a little confusing since higher aperture is a smaller number. An example of a wide aperture would be something like f1.9 or f2.0. On cameras with interchangable lenses (such as a DSLR), you will typically see a lenses aperture size increase with the cost of the lense.
Here's a photo at a regular-ish distance taken with a Galaxy S6: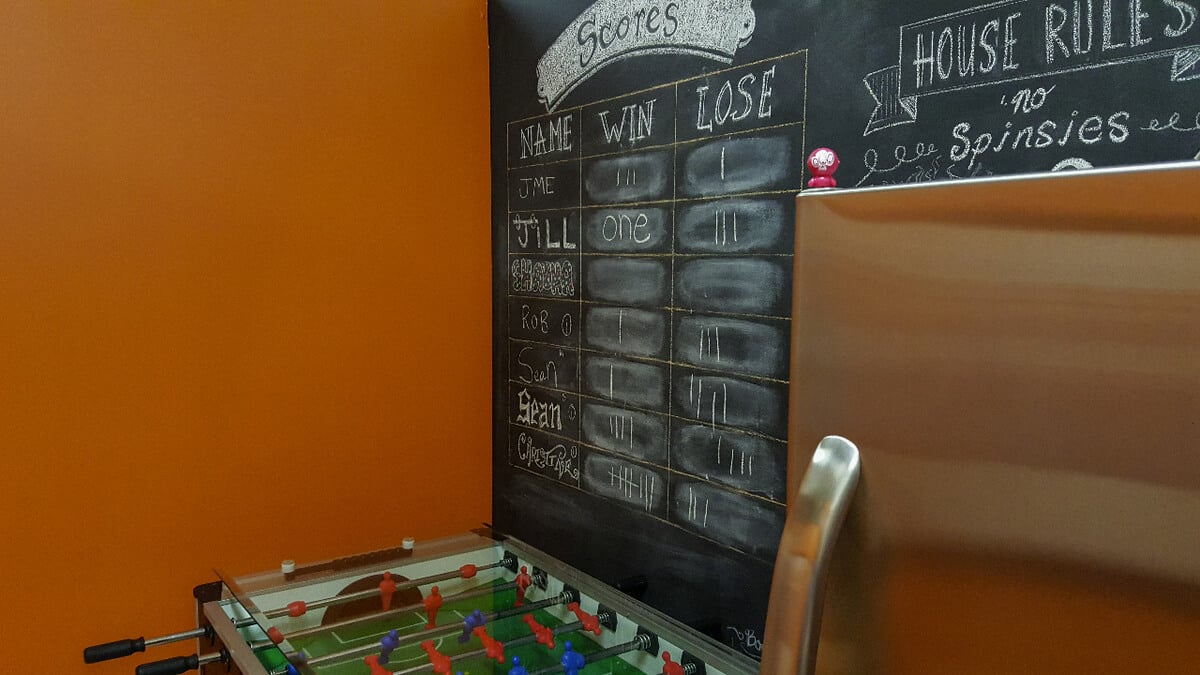 Now the reason you don't see a lot of Bokeh on a smartphone camera is that they typically use a fixed focal-length lens which is usually on the wide-angle side of the scale. Luckily as smartphones cameras get better and better they have started to get aperture sizes that will allow some nice-ish Bokeh, even with that wider focal-length. All you need to do is get up close to your subject.
Now look at the difference when I get up close: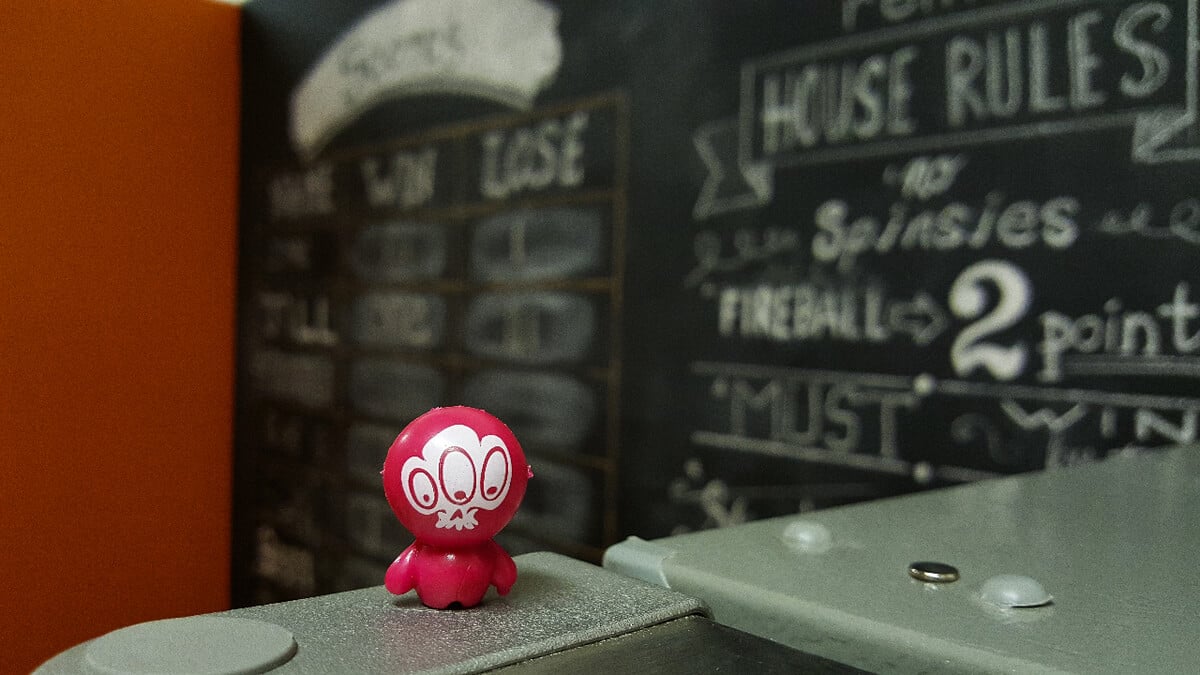 Give it a try!
| | |
| --- | --- |
| | Sean McParland at 11:00 AM |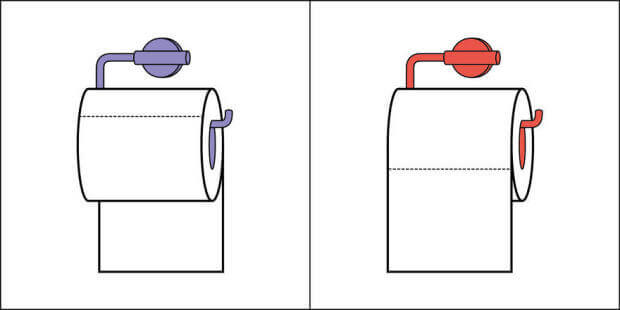 In this world I have realized there are always two kinds of people. Those who see the glass half full, and those who see it as half empty. Tomato, tomato right?

Tea or Coffee? Apple or Windows? Analog or digital watch? Eat the crusts or don't eat the crusts? Star Wars or Star Trek? No matter what you think, sometimes there is no correct answer. Just because you do something one way and someone does it different doesn't make either of you wrong. 
A Tumblr blog I have recently stumbled upon is the work of an Art Director by the name of João Rocha. In his blog, he illustrates minimalistic examples of these two kinds of people. I encourage you to click here and check out his work.
What type are you? Either way, you're not right or wrong.
| | |
| --- | --- |
| | Sean Sanderson at 11:00 AM |
Contributors
Latest Posts
Archive
Tags
Everything
Content Management
Technology
Design
Holidays
Off Topic
Support
New Features
Personal
Gaming
New Clients
SEO
REM News