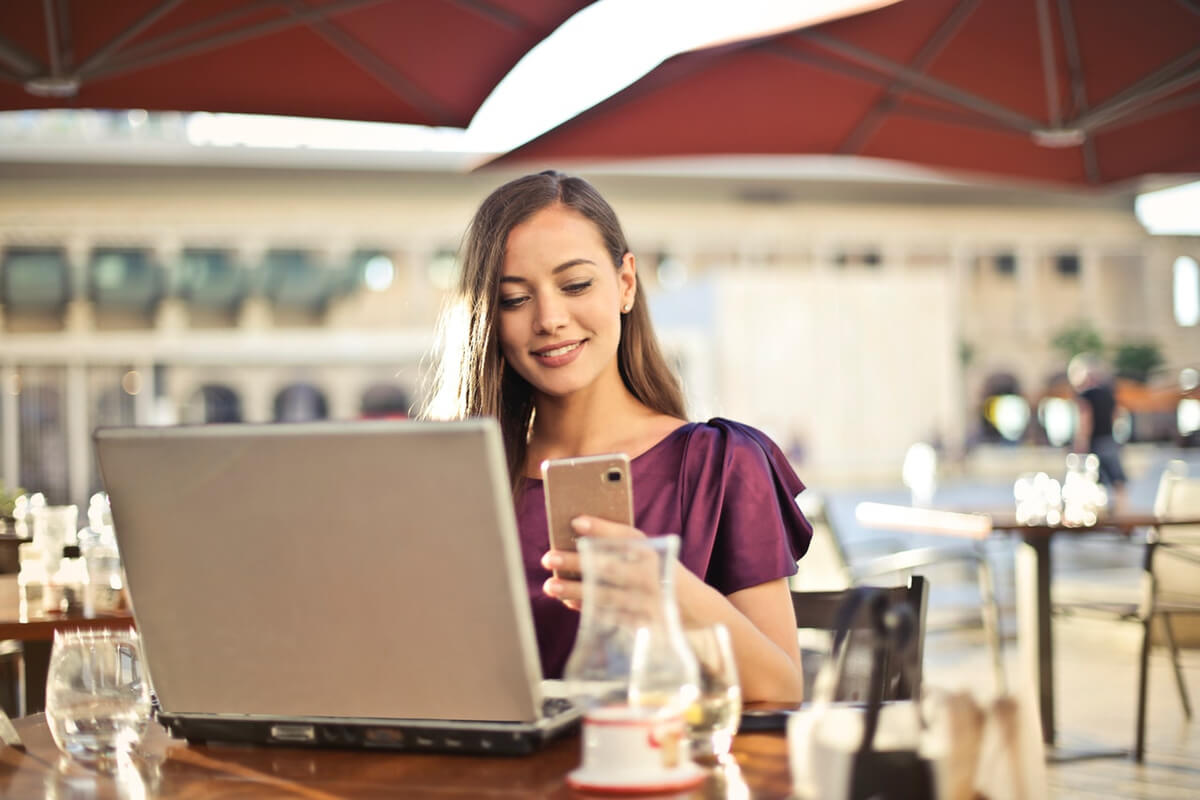 It is true that a lot of people still use laptops and desktops to browse through websites. However, people now want to check breaking news and shop while on the train, Uber, or while on a winding queue at the bank.
They do this on their mobile phones. In fact, according to Statista , a leading provider of market and consumer data, 39.22 percent of Americans used mobile to go online between 1st quarter 2015 to 4th quarter 2018.
That is why it is not just important to have a website, but it is crucial to have a website that is fully optimized for mobile devices. In 2019, be mobile friendly or you are going to be left behind.
Let us look at some of the reasons why you need a mobile responsive website:
1. Your website is always available.
Your customers (or client, as it were) want to connect with you wherever they are. Whether they are taking a morning walk, or stuck in traffic jam, your website is always available for business. If your customers must require a desktop PC or a laptop, then you are losing the business edge you need in a fast-moving economy we live in today.
2. Enhanced user experience (UX).
A responsive website allows your website to fit in any mobile device. It will contract image, content, and other web elements such as icons to be viewable in any device. This eases the user's ability to navigate through your website. They will not see any overlapping texts or crooked images, but a smooth and beautiful website that other users are seeing if they were on laptop or desktop.
3. Improved search Engine optimization.
Everyone has only one place to go when they are searching for information: Google. Google updated its algorithm in April 2015 to lean towards responsive design. That means that mobile-friendly websites are steadily climbing towards the top spot on the Google ranking index. With a mobile friendly website, you are guaranteed a near-spot in Google's ranking.
4. A mobile friendly website increases sales.
When customers can only get services or products when they are behind a desktop PC or a laptop, you risk losing sales. This is backed up by some interesting data. Statista research shows that retail e-commerce sale was on an all-time high   at $2.3 trillion in 2017. Mobile share stood at 58.9 percent, or a whooping $1.4 trillion. This figure is bound to shoot upwards to $3.5 trillion - or 72.9 percent - by 2021.
Final thoughts
With the advent of the latest technologies in web design, building a mobile friendly website is becoming a must for serious businesses - those that want the maximum amount of conversion. 
If you looking for experts on mobile-friendly websites, please contact us.