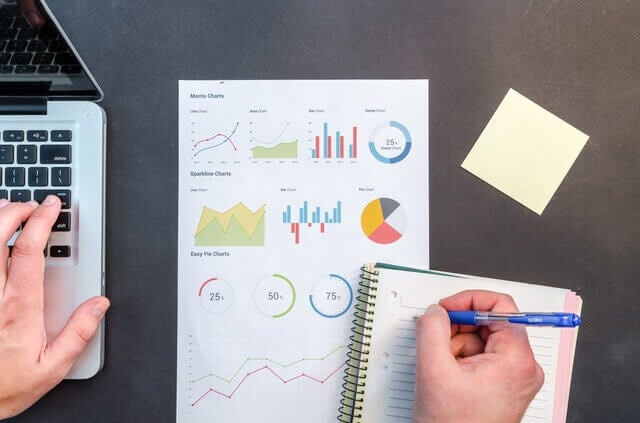 In this post, I will be detailing the importance of website analytics along with the creation of a strong foundation to measure and process accurate and useful information.
What is Website Analytics?
Website analytics is the gathering, monitoring, and analysis of website information. There are many tools with which to measure data from your website available through both free and paid services.
Why is Website Analytics Important?
Website analytics is extremely important because it is how businesses check to see if their website is performing at an optimal level.
Metrics:
I have a meaningful question for small business owners. How is your website performing? Many businesses are aware of vanity metrics such as website traffic and lead generation, but not much else. Actionable metrics ( metrics that tie to specific and repeatable actions to observed results) is what's needed to obtain and assess accurate data to view trends and improve your business.
What is The Goal of Your Website?
What is the goal of your website? If you are not sure, the little information you are receiving won't be of much use to you or your business. See, analytics are only useful if you have a just as reliable system to process and accurately assess the information received. In order to truly understand how your website is performing, you need to know exactly what you are measuring, why you are measuring it and what can you learn for the information, if you hope to improve the performance of your site.
For businesses lacking the clarity in regard to the purpose their website aims to serve, start from scratch. Implement the S.M.A.R.T. method.
What does S.M.A.R.T. stand for?
The S stands for Specific: If you want to see growth in your website's performance, a clear and concise objective needs to be created.
The M stands for Measurable: You need to create criteria that can realistically assess the analytics of your website to see if your goals are being reached.
The A stands for Attainable: Try not to set goals that are unrealistic. If your goals are not set according to your output and performance, the information you receive in return will be meaningless.
The R stands for Relevant: Before you move forward with your plan based on your objective, ask yourself if it serves your goal.
The T stands for Timely: Set a time-frame for when you hope to accomplish the goals on your list. A schedule will help stay organized and on the path to success.
If you are a small to medium-sized business and need assistance in creating a website that best serves your overall goals and provides real feedback on performance, contact us today.