THE CAMERA
Recently Samsung teamed up with YouTuber Casey Neistat to bring their new Gear 360 camera to the Oscars. This camera is Samsung's dive into the 360-degree imaging market. It was announced alongside the Galaxy S7 Edge. The tiny, double-lensed camera looks like an eyeball and both lenses boast a very wide 195 degree field of view. Samsung says, "Whether you're celebrating your best friend's birthday or breaking out some new moves, every experience is recorded in 3840 x 1920 high resolution video and 30MP photos."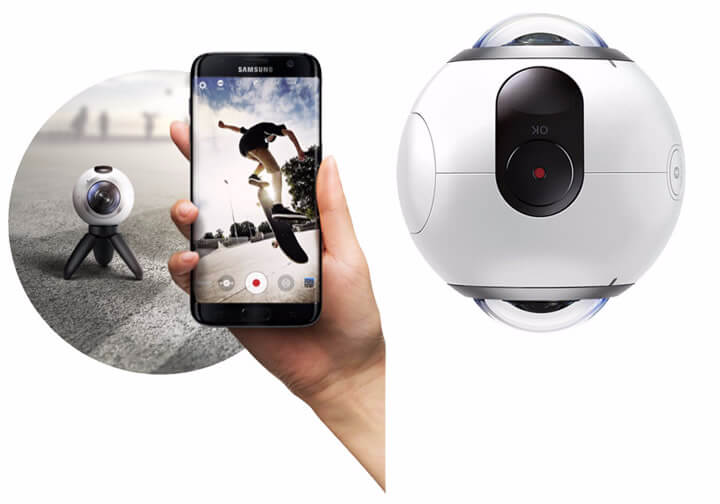 THE MAN
Almost a year now I have followed a vlogger ( Video blogger ) on YouTube by the name of Casey Neistat. Casey is one of my few subscriptions on YouTube and I immediately was hooked on his videos. Casey is a videographer, Entrepreneur, skateboarder and new father amongst a lot of other things. I quickly became inspired by him and watch his videos every day. When he is not riding around NYC on his boosted board, working in his one of a kind studio or flying drones high above the city, Casey runs a social media app called Beme. Being such an influential YouTuber, Samsung gave Casey a new Gear 360 and sent him to LA for the 88th annual Oscars.
THE RESULTS
Casey took the 360 camera and filmed a vlog in his style. He got ready, arrived on the red carpet and explored backstage with the new 360 camera. Click here to view the video.
This video, in my opinion is best viewed on a mobile device because, as you can move around, the camera moves with you. After walking the red carpet, Casey finds his seat and watched as Leonardo Dicaprio finally won his Oscar!
Overall I think this was a great idea for Samsung to collaborate with Casey to promote their new device. Click below to view Casey's channel and Samsung's Gear 360 page.
Casey Neistat's You Tube Channel

Images via Samsung.com