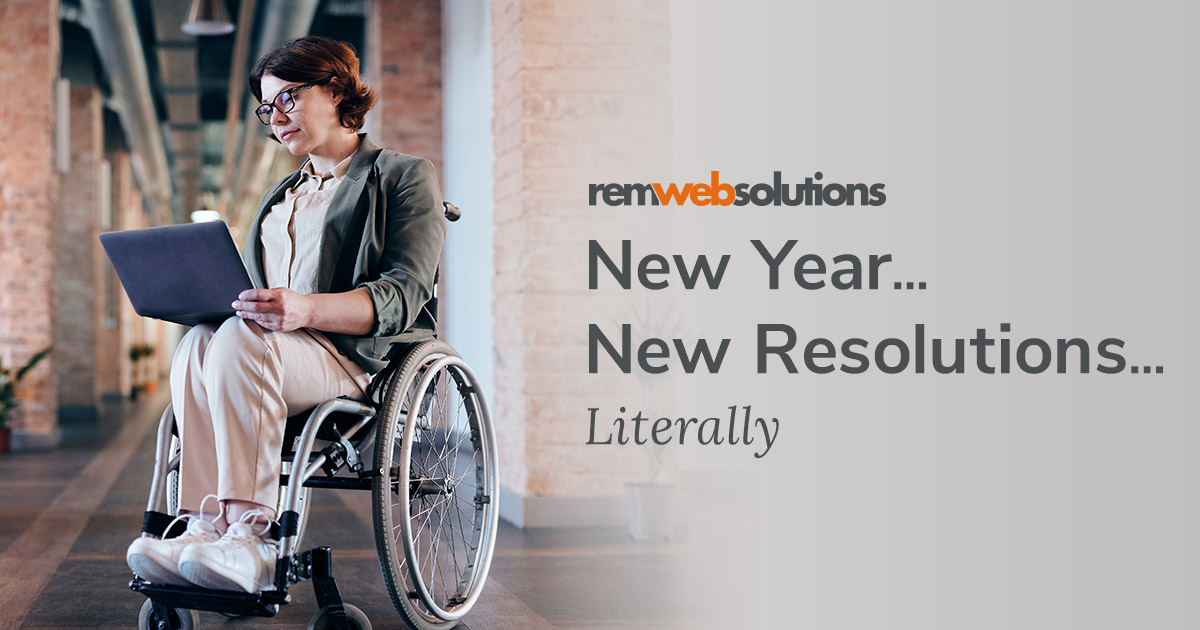 As the summer winds down and the cooler air creeps upon us we tend to reflect on the year that we've had and prepare for the year ahead of us. With the pandemic (whose name we choose not to speak), companies have beefed up their online presence. Websites have been redesigned, new functionality has been implemented to suit the ever-changing world we live in now, businesses have really stepped up their game and we love that!
With all the new changes in the world that businesses were forced to adapt to, there may be one last thing on the list… one very important checkmark to give you a head start in the new year. The Accessibility for Ontarians with Disabilities Act, 2005 (AODA) became law on June 13, 2005 – its purpose is inclusivity. Our goal collectively is to make Ontario accessible to people with disabilities by 2025 and we mean it! If you have a business with 50+ employees and a website, as of January 2021 your company and executives can be fined up to $100,000 each day that your website is not AODA compliant.
With that being said, the team at REM Web Solutions has also beefed up our game, we have implemented our internal policies and procedures to ensure that we are compliant. We have also invested in our designers to receive top training on how to design and build AODA compliant websites to better serve our customers who fall into this category.
If you are a business with 50+ employees and your website is not AODA compliant – or you simply don't know, please reach out to us as soon as possible. We are armed to educate, help and most importantly provide you with services you need to be law abiding business owners.